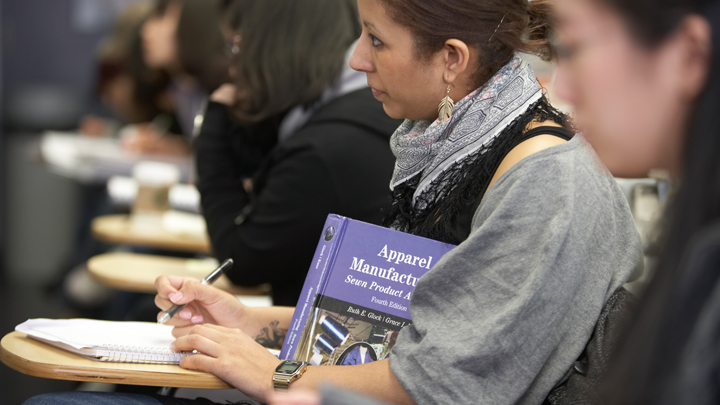 The designer creates—and the production manager gets it done
Automobile interiors, toys, luggage, medical supplies, clothing: Very different products, all created by a production process that is essentially the same. Master the process, and you're in demand as a production manager. And the highest-paid jobs are here in New York City.
Apparel and textile businesses rely on their ability to deliver quality merchandise to consumers—on time and at the right price. This program immerses you in the production techniques and business practices needed to implement competitive manufacturing systems for today's global marketplace. You'll learn analytical and conceptual problem solving, effective communication techniques, and computer skills in advanced industry-related systems and software. In classes taught by practicing professionals in the field, you will gain invaluable hands-on experience as well as theoretical knowledge.
Highlights
In New York City alone, there are more production management jobs in import/export, apparel and sewn-products manufacture, home furnishings, and toy companies than there are graduates to fill them.
FIT's top-grade facilities and internships at local companies offer experience in virtually every aspect of production, from cutting and marking to finished product, including the most highly-advanced computer programs and systems.
The programs close ties to industry help students make valuable connections.
In this program, you will:
work on cutting edge equipment in facilities modeled on those in the industry.
gain an indispensable background in manufacturing as well as experience you can use to enter the job market or pursue an advanced degree.
master the product development process.