International Student Services
Considering coming to FIT from another country? International Student Services (ISS) can help you with your immigration status and ease your transition to NYC and FIT. We welcome you.
A Resource for All International Students
As a globally connected school committed to diversity, we embrace all cultures and differences as key to a strong and civil community.
We're not just saying that. With 46 nations represented in our undergraduate student body—over 10%—you are bound to find people from all over the world and from all walks of life in your classroom.
The role of International Student Services is to assist all nonimmigrant students admitted to FIT degree programs in matters pertaining to their immigration status. Additionally, we regularly hold events, including a student orientation, to help you feel welcome.
For information on academic offerings, admissions eligibility, and transfer credit guidelines, please visit the appropriate office.
Sessions, Events, and More
Want to get involved on campus and meet other students? In addition to planning events, we partner with other departments to help everyone settle in.
Whether through fitness, art, or information sessions about navigating the visa process, you'll get to know lots of other students.
Some past events include:
International film series
ISS game night
Fitness courses
Tax workshops
Worker visa workshop
Browse our upcoming events and sign up today!
Mandatory Orientation
All admitted F-1 students are required to attend the International Student Orientation at the beginning of their first term in an FIT degree program. It is recommended that other nonimmigrant students also attend this discussion of terms and conditions of F-1 status. The U.S. Department of Homeland Security (DHS) holds all nonimmigrants responsible for observing the regulations affecting their status.
Everything You Need to Know About F-1 Visas
Obtaining and maintaining your visa is necessary to attend FIT and secure internships and work. Read through our resources and let us know how we can help.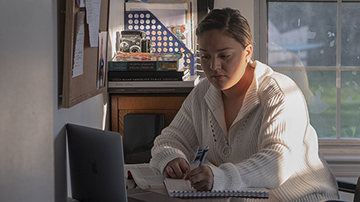 What do you need to get a visa? How much does it cost, and where do you get it? Find out all you need to know to obtain this important document.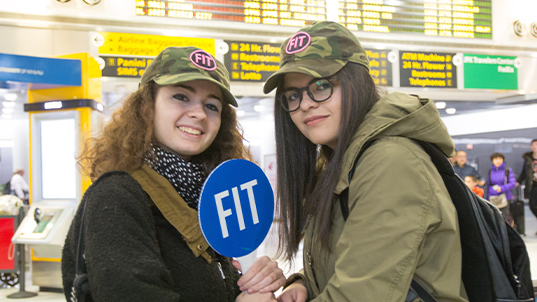 Once you have your visa, make sure you are clear on the rules and regulations for entering the U.S. There may be additional travel advisories affecting your country of origin. Questions? Reach out.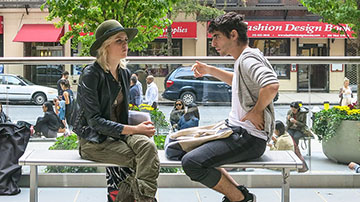 While it is your responsibility to maintain F-1 status, we are here to guide you. Let us know how we can help.
F-1 Employment Options
All credit or non-credit, paid or unpaid internships are regulated and must be authorized by DHS. Students in F-1 status may apply for authorization to participate in Internships after one academic year of full-time enrollment.
Explore More
Cultural Fellows
FIT's Cultural Fellows program offers international students and students with extensive international experience the opportunity to work on campus in educational contexts, such as international student orientation and co-curricular events, which draw on that rich international experience. Cultural Fellows are enlisted for buddy and mentor/mentee outreach to new international students, help in facilitating events hosted by International Student Services and the Office of International Programs, assist in international-related social media, video, website development, and other related activities.
Learn More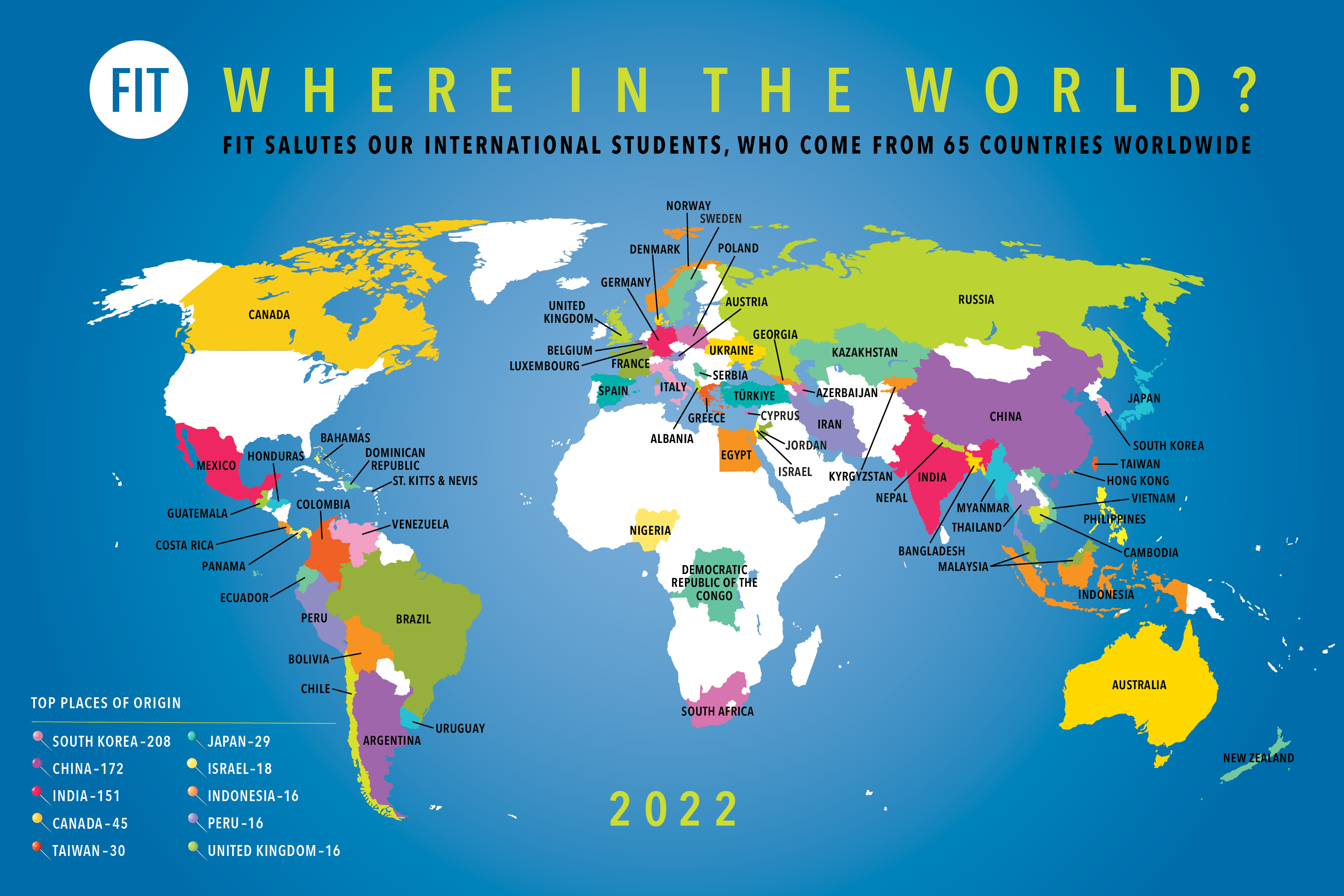 Where do our students come from?
(map will open in a new window)
Contact Us
International Student Services
Business and Liberal Arts Center, Room B103
Mondays–Fridays, 9 am–5 pm