Degree Details
FIT offers Associate in Applied Science (AAS) and Bachelor of Fine Arts (BFA) degree programs in Fashion Design. See eligibility requirements before you apply.
Student competitions and exhibitions offer opportunities to tap into industry connections. The Council of Fashion Designers of America (CDFA) and Lululemon Athletica are among student competition sponsors.
FIT events include an exhibition (AAS) and the annual student show, the Future of Fashion (BFA). Mentors have included Norma Kamali, Phillip Lim, Calvin Klein, Zac Posen, Dao-Yi Chow, and Stacey Bendet.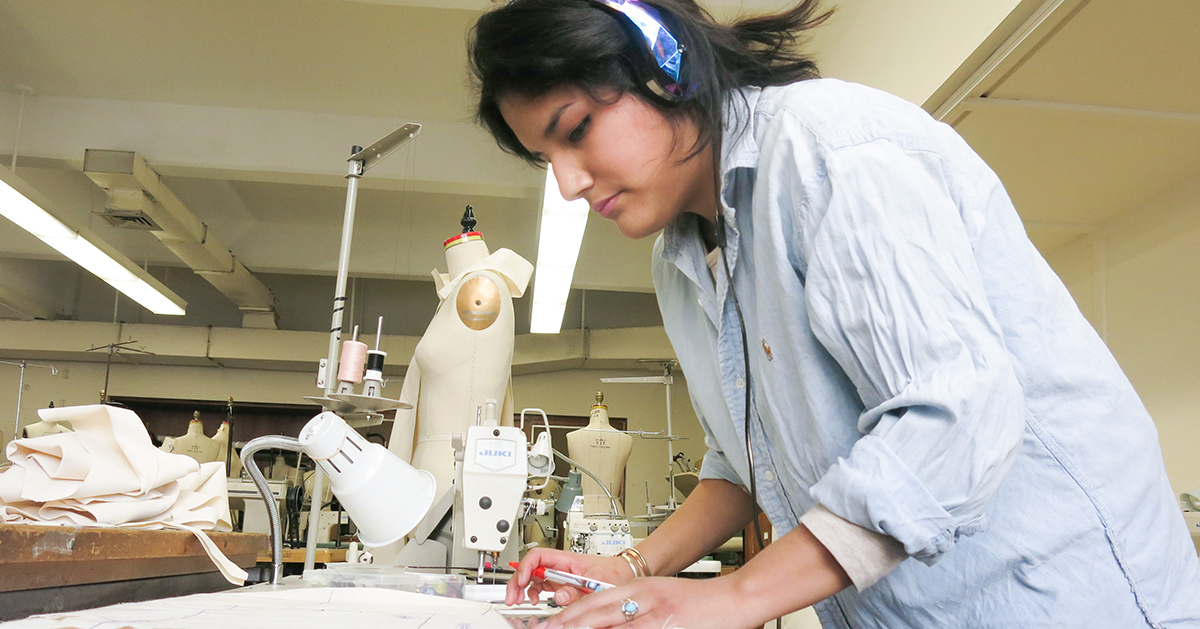 Associate in Applied Science (AAS)
The AAS curriculum provides training in the techniques of fashion art and apparel design. FIT also offers a two-year International AAS program with one year of study in New York and the other in Florence.
If you have transferable credits from another college, you may be able to earn your Fashion Design AAS in one year.
Learn about the One-Year AAS program
The Fashion Design AAS program can be completed in the evenings and on weekends.
Learn about Evening/Weekend AAS Programs
Bachelor of Fine Arts (BFA)
Students can continue their studies and earn a BFA degree. The fifth semester in common is a blended curriculum, which assists you in pursuing and registering for a concentration, based on availability. They are:
Children's Wear
Intimate Apparel
Knitwear
Special Occasion
Sportswear
FIT also offers an International BFA program with one year of study in New York and the other in Milan.
SHOW US YOUR WORK: A COMPETITIVE PORTFOLIO IS REQUIRED FOR THIS MAJOR
Learn From the Best
Our educators are avid researchers who explore new and innovative ways to enhance the Fashion Design program at FIT.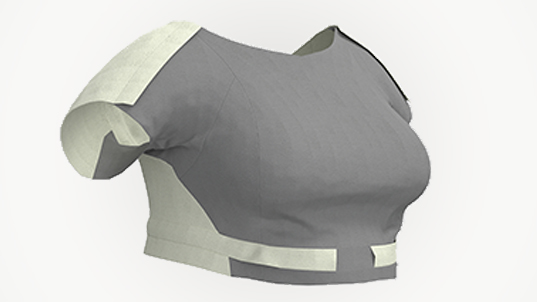 Amy Sperber, associate professor of Fashion Design, worked on developing a garment that contains optoelectronic circuits that can detect breast cancer and monitor the effects of breast cancer treatment during neoadjuvant chemotherapy (NACT).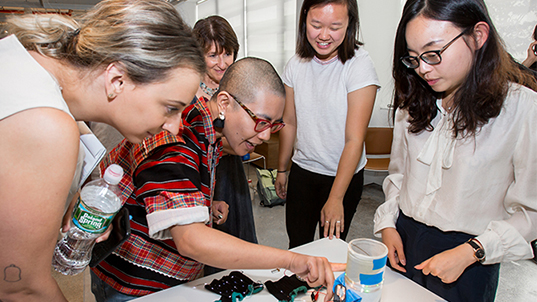 Assistant professor
Andy Lui
worked with students and faculty of FIT and MIT during the
Summer Exchange Workshop. The partnership's goal is to accelerate innovation in high-tech, U.S.-based manufacturing involving fibers and textiles.
By the Numbers
Students have many hands-on opportunities that contribute to their success after completing our Fashion Design program.
Contact Us
If you have questions about this program, please reach out.
Fashion Design
School of Art and Design
Business and Liberal Arts Center, Room B701
(212) 217-5000