2023: Ideas at Work
Sustainable Business & Design Conference
Took place March 28 and 29, 2023
This year's theme, "Ideas at Work," focused on the innovation that has paved the way for real change in the fashion and related industries. That includes sustainable materials, products, and services that are just now hitting the market—and making a difference. Global experts spoke about advances in plant-based fiber, green chemistry, responsible sourcing, and conscious design, among many other innovations.
Available On Demand
Missed out on this year's event? Recordings from each day's event are available for purchase. If you registered for the events, you have free access to the videos using the same password.
Purchase>
Welcome!
The conference will celebrate those who are implementing new approaches and technologies to mitigate the damaging impact of the fashion and related industries on our global ecosystem. Programming will focus on circularity, social responsibility, and innovation that addresses this formidable challenge.
Social Responsibility: A more sustainable future depends upon critical analyses of current business practices as well as a transition to more mindful corporate and social policies. Topics featured include circularity in the supply chain, responsible consumerism, the intersection of sustainability and social justice, and the use of carefully sourced raw materials. An emphasis on outreach—whether through collaborations and partnerships, social media, or quality journalism—unites a dynamic variety of speakers.
Eco-Visions in Art and Design: This track celebrates the pioneering creators who are reimagining how art and design can inspire sustainable change. From community outreach to imaginative upcycling to design as activism, these eco-visionaries are expanding perceptions of sustainability and creativity.
Innovation in Practice: Using alternative materials and practices both conserves resources and lowers a product's ecological impact. These sessions will focus on innovative materials inspired by the principles of circularity and waste reduction.
Registration
Register for a single or both days. Not in town during the conference? There is also a virtual event ticket option.
You can also help contribute to FIT's Sustainability efforts by donating to our fund.
Get Tickets
Biographies
Learn more about the presenters at this year's conference.
Presenters
Tuesday, March 28
Conference schedule dates/times are subject to change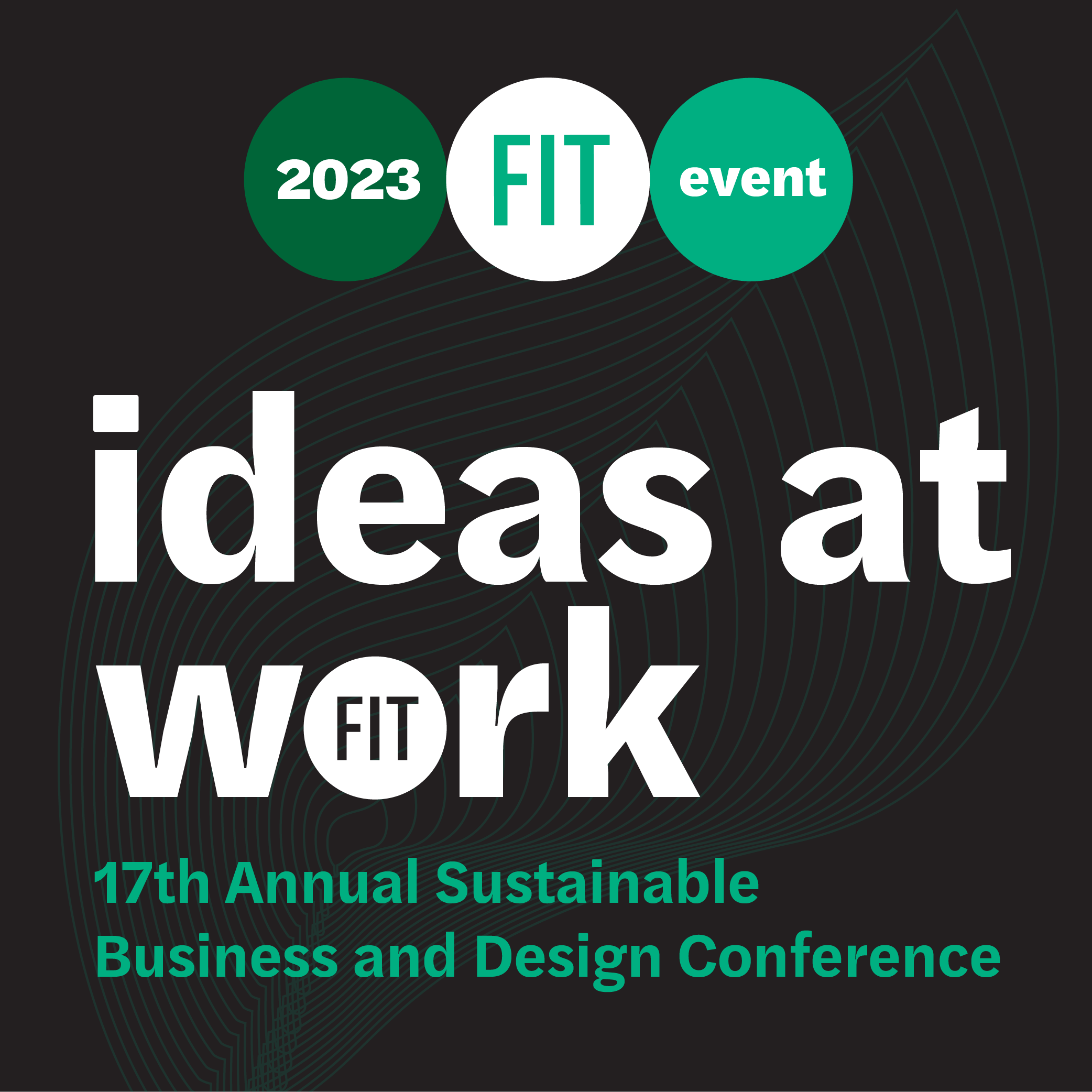 Conference Check-In
9 AM (EDT)
Pomerantz Lobby and Katie Murphy Amphitheatre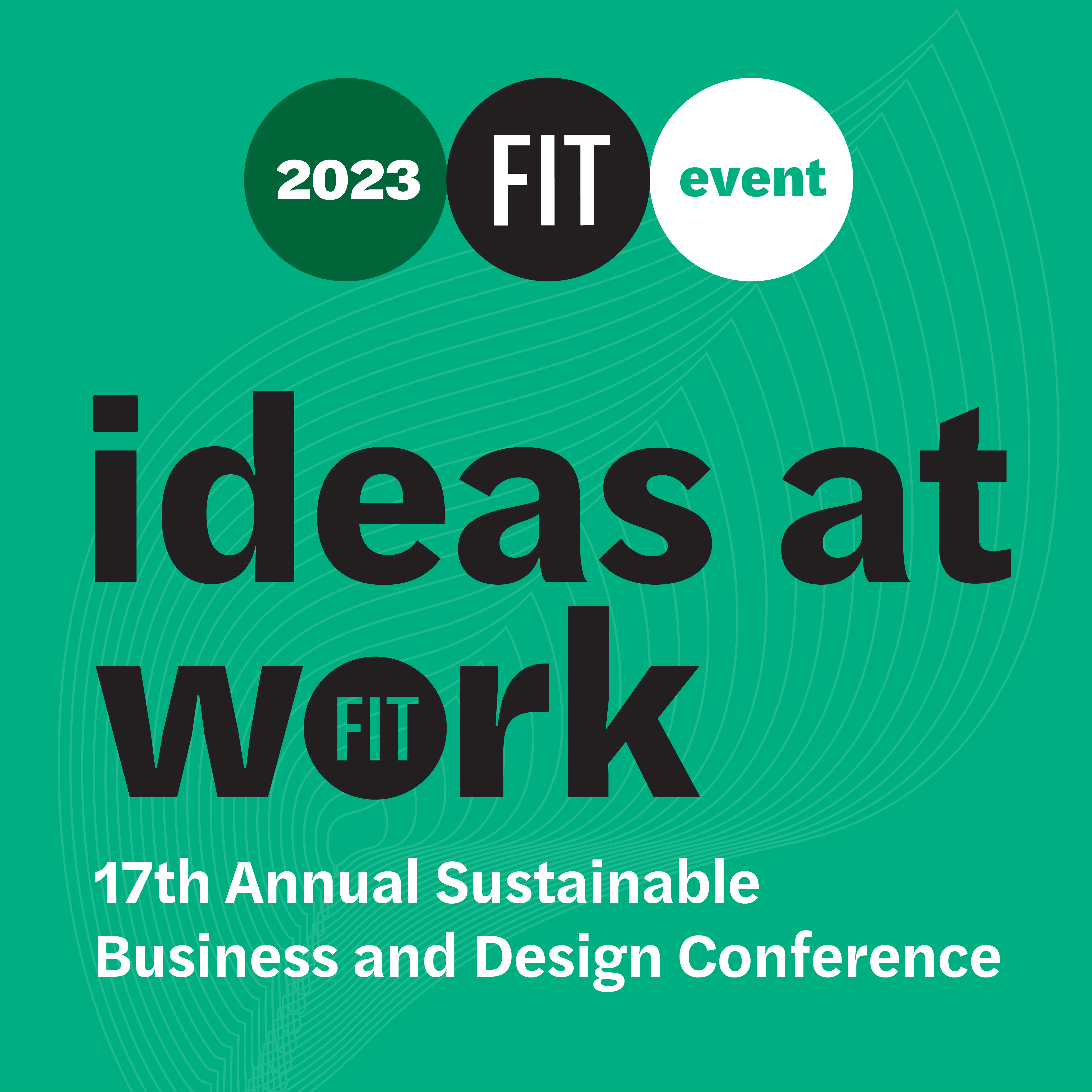 Opening Remarks
10 AM (EDT)
Dr. Joyce F. Brown, President, FIT
Dr. Karen R. Pearson, Chair, Sustainability Council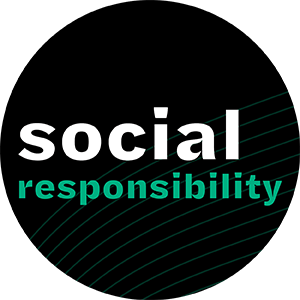 Maxine Bédat and Dana Thomas in Conversation
10:15 - 11 AM (EDT)
Dana Thomas, Author and European Sustainability Editor, British Vogue
Maxine Bédat, Founder and Director, New Standard Institute
Maxine Bédat will share in conversation with Dana Thomas her work to change the fashion industry. The discussion will include her work with the New Standard Institute and the New Fashion Act, which are paving the way for change in the fashion industries.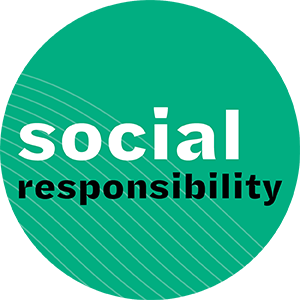 Biophilic Solutions with Credo Beauty: Sustainable Packaging, In-store Recycling, and Clean Standards
11:15 AM - 12:00 PM (EDT)
Annie Jackson, Cofounder and COO, Credo Beauty
Monica Olsen, CMO, Serenbe
Jennifer Walsh, Founder, AIKR Lab & Institute
Jennifer Walsh and Monica Olsen will host a live Biophilic Solutions podcast interview with Annie Jackson, Credo Cofounder and COO. Discover how Credo is a leader in sustainability with groundbreaking sustainable packaging guidelines and in-store recycling programs. Also, no substance gets past Credo; over 2,700 ingredients are banned through "The Dirty List." The Credo Clean Standard embodies the company's complete commitment to beauty, health, and well-being and serves to connect to a vibrant and rapidly growing ecosystem of clean beauty brands with a new generation of informed consumers.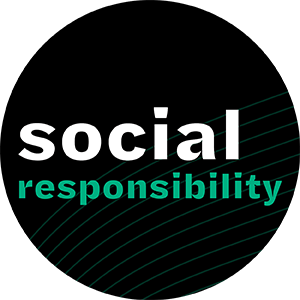 Creative Communication as a Motivational Strategy and The Importance of Brand Messaging in Advancing Sustainability
12:00 - 12:45 PM (EDT)
CREATIVE COMMUNICATION AS A MOTIVATIONAL STRATEGY
Yvonne Grzenkowicz, Founder and Executive Director, Animation Nights New York
Michael Ferraro, Executive Director, DTech Lab, FIT
Short form animation is an innovative strategy to communicate the urgency of our collective need to take responsibility for the impact we are having on the Earth. In this session we will discuss how animated storytelling can be used to attract, engage, and retain a community of changemakers as well as how animation can be used to motivate a community to take action to help sustain our health and prosperity.
THE IMPORTANCE OF BRAND MESSAGING IN ADVANCING SUSTAINABILITY (video presentation)
Jay Van Buren, Augmented Reality Evangelist, Cofounder and CEO, Membit Inc.
Cliff Medney, Brand Storyteller and Creative Architect
Moderator: Michael Ferraro, Executive Director, DTech Lab, FIT
Motivating individual action in support of our collective effort to make the earth less toxic requires a creative engagement with the hearts and minds of everyone! In this session we talk with a leading creative director who has developed a powerful brand messaging strategy entitled "Earth Things First." In addition, we will be joined by the developer of an innovative augmented reality (AR) storytelling platform that the DTech Lab has collaborated with to produce a brand activation celebrating FIT's Sustainability Heroes.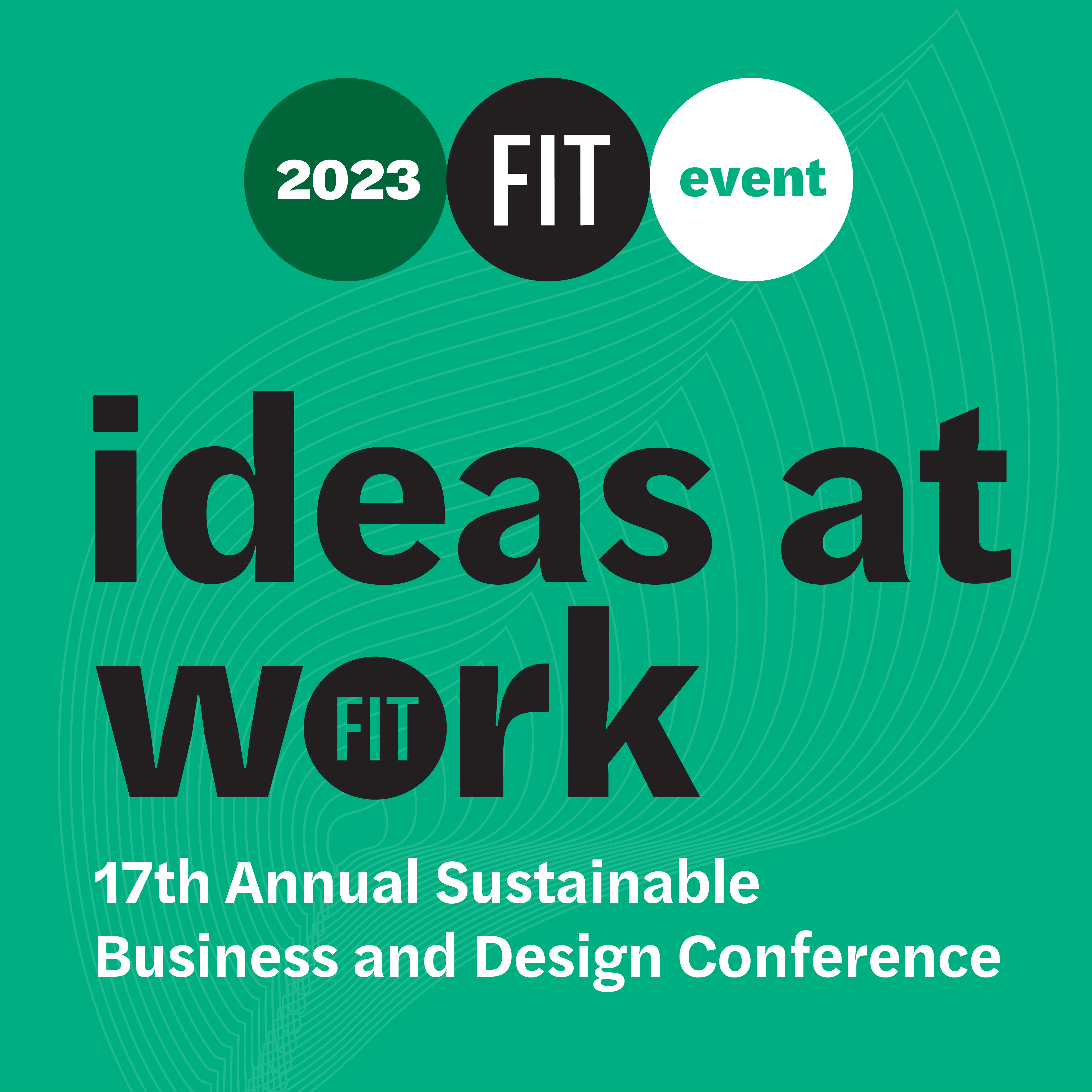 Conference Break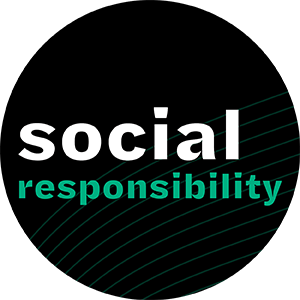 Putting a Stop to Fashion Waste: Addressing the Landfill Crisis
1:15 - 2 PM (EDT)
Sarah Davis, Founder and President, FASHIONPHILE
Danielle Elsener, Founder, DECODE MFG
Monica Palucci, FIT '22 , Design Assistant, DECODE MFG
Moderator: Caroline Gordon, Adjunct Professor, Fashion Business Management, FIT
Caroline Gordon hosts a live panel with Sarah Davis, fashionphile Founder and CEO; Danielle Elsener, DECODE MFG, Founder; and Monica Palucci, DECODE MFG, Design Assistant. The fashion industry is the second largest polluter of Earth and continues to pump 1 billion garments out each year. In order to become a more circular economy, a new emphasis needs to be put on extending the life of garments and using sustainable materials. These leaders will discuss how their companies are tackling this massive issue and how to improve one's own "fashion footprint."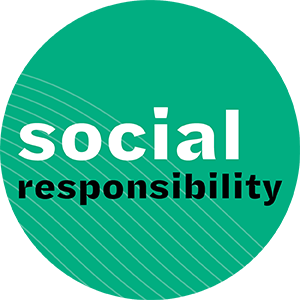 Green Influencers: Sustainability and Social Media
2:15 - 3 PM (EDT)
Isaias Hernandez @queerbrownvegan, Environmental Educator
Anna Sacks @thetrashwalker, Waste Activist and Dumpster Diver
Moderator: Andrea Diodati, Assistant Professor, Fashion Design, FIT
Join sustainable activists and educators Anna Sacks (@thetrashwalker) and Isaias Hernandez (@queerbrownvegan) as they discuss how they use social media to raise consciousness and create systemic change for the environmental movement.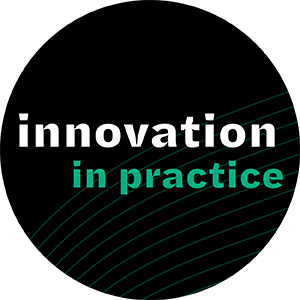 Woolmark – Merino Wool, The Fiber That Never Stops
3 - 3:45 PM (EDT)
Monica Ebert, Business Development Manager, The Woolmark Company
Dr. Karen R. Pearson, Chair, Sustainability Council and Chair, Science and Math, FIT
From nature comes the world's most technically advanced and original performance fiber. The Woolmark Company is on a mission to create positive change through open and honest conversations across the supply chain all while meeting the demands of the modern consumer. There's no silver bullet to tackle fashion's impact crisis, and while we know merino wool is not the sole answer, we know it takes a flock to make change. Here we'll discuss the key facts about how wool can be part of the solution rather than the problem to ensure prosperity for people and the planet.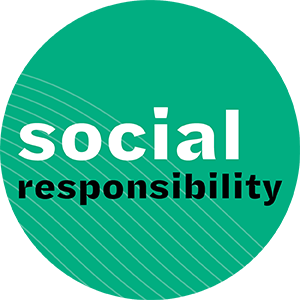 Collaborative and Inclusive Initiatives in Sustainability
4 - 4:45 PM (EDT)
Ngozi Okaro, Founder and Executive Director, Custom Collaborative
Lesley Ware, Founder, The Creative Cookie and Art to Ware
Moderator: Nicole Finigan Ndzibah, Executive Director, Social Justice Center, FIT
Join Ngozi Okaro, Founder and Executive Director, Custom Collaborative, and Lesley Ware, Founder, The Creative Cookie and Art to Ware, in conversation with Nicole Ndzibah, Executive Director of The Social Justice Center at FIT, as they discuss how they have leveraged their passion for socially conscious fashion and infused their respective organizations with practices that support environmental and human sustainability.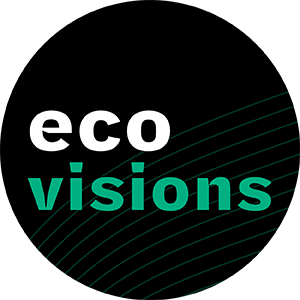 ONE ATMOSPHERE 33: Environmental Image and Storytelling Applied Arts Research Lab
4:45 - 5:30 PM (EDT)
Claire Jung, Advertising and Digital Design '24, FIT
Nadia Lutz, Animation, Interactive Media and Game Design '23, FIT
Julia Nordahl, Fashion Design '25, FIT
Luther Kissam V, English literature '23, University of North Carolina at Charlotte
Moderator: Keith Ellenbogen, Associate Professor, Photography, FIT, and Principal Investigator, One Atmosphere 33
Join Keith Ellenbogen, associate professor of Photography, and FIT student fellows for an exciting presentation and panel discussion highlighting an innovative new lab at FIT, the One Atmosphere 33: Environmental Image and Storytelling Research Lab. This dynamic interdisciplinary lab provides a platform for FIT students from various creative disciplines, such as fashion, graphic design, and photography, to come together and address real-world environmental issues. As climate change continues to be one of the most pressing issues facing our planet, the power of visual media to evoke emotions and drive environmental change cannot be underestimated. One Atmosphere 33 brings together artists, scientists, and stakeholders to develop powerful visual media to inspire change on a global scale. This session will showcase the lab's current projects, which will showcase a diverse range of initiatives, and highlight opportunities for students to get involved in exciting applied-arts environmental research. As part of this lab's educational commitment to cultivating the next generation of creative and environmentally conscious leaders, One Atmosphere 33 awards two paid fellowships each semester to FIT students.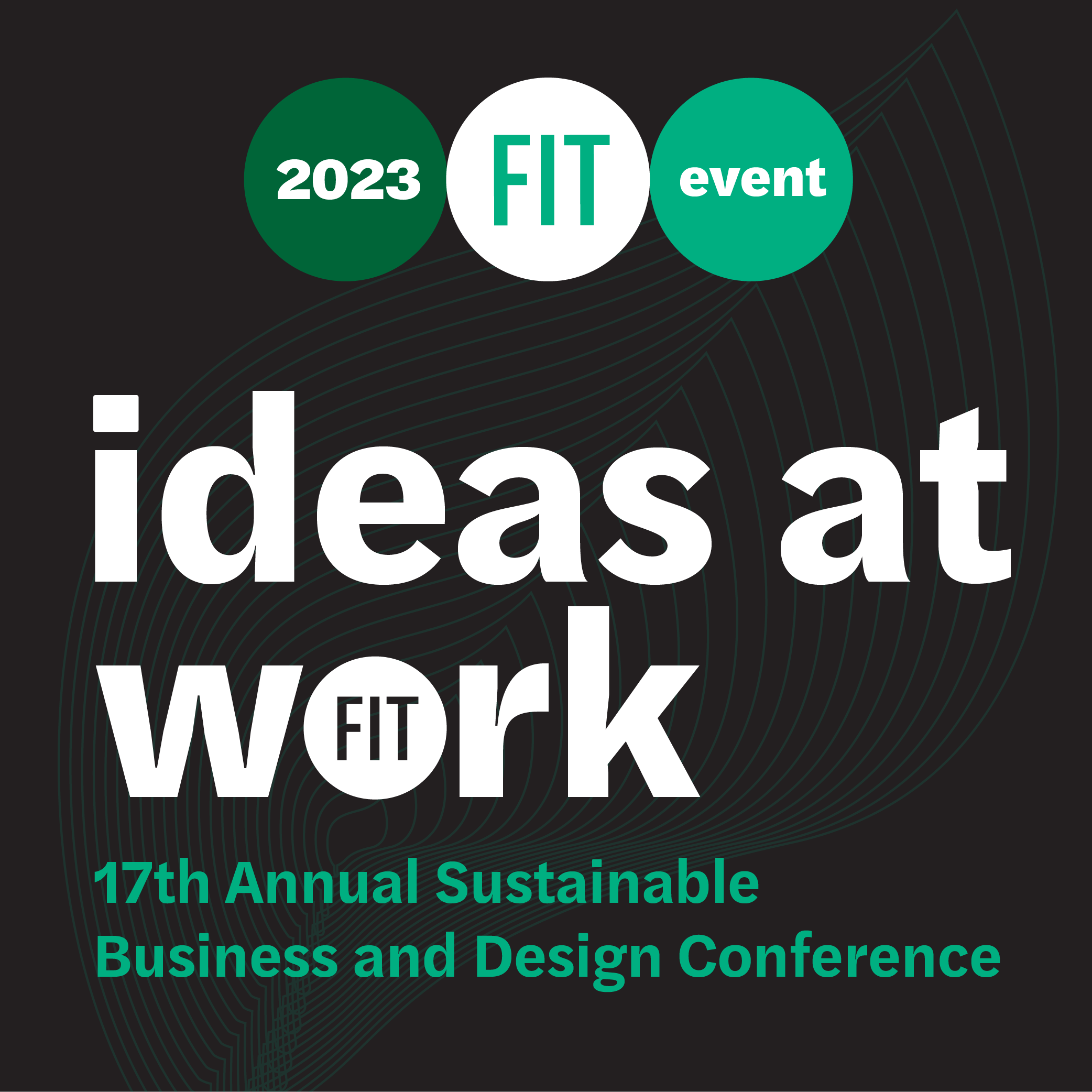 Conference Check-In
9:00 AM (EDT)
Pomerantz Lobby and Katie Murphy Amphitheatre
Book Signing - Dana Thomas, Author, Fashionopolis: The Price of Fast Fashion and the Future of Clothes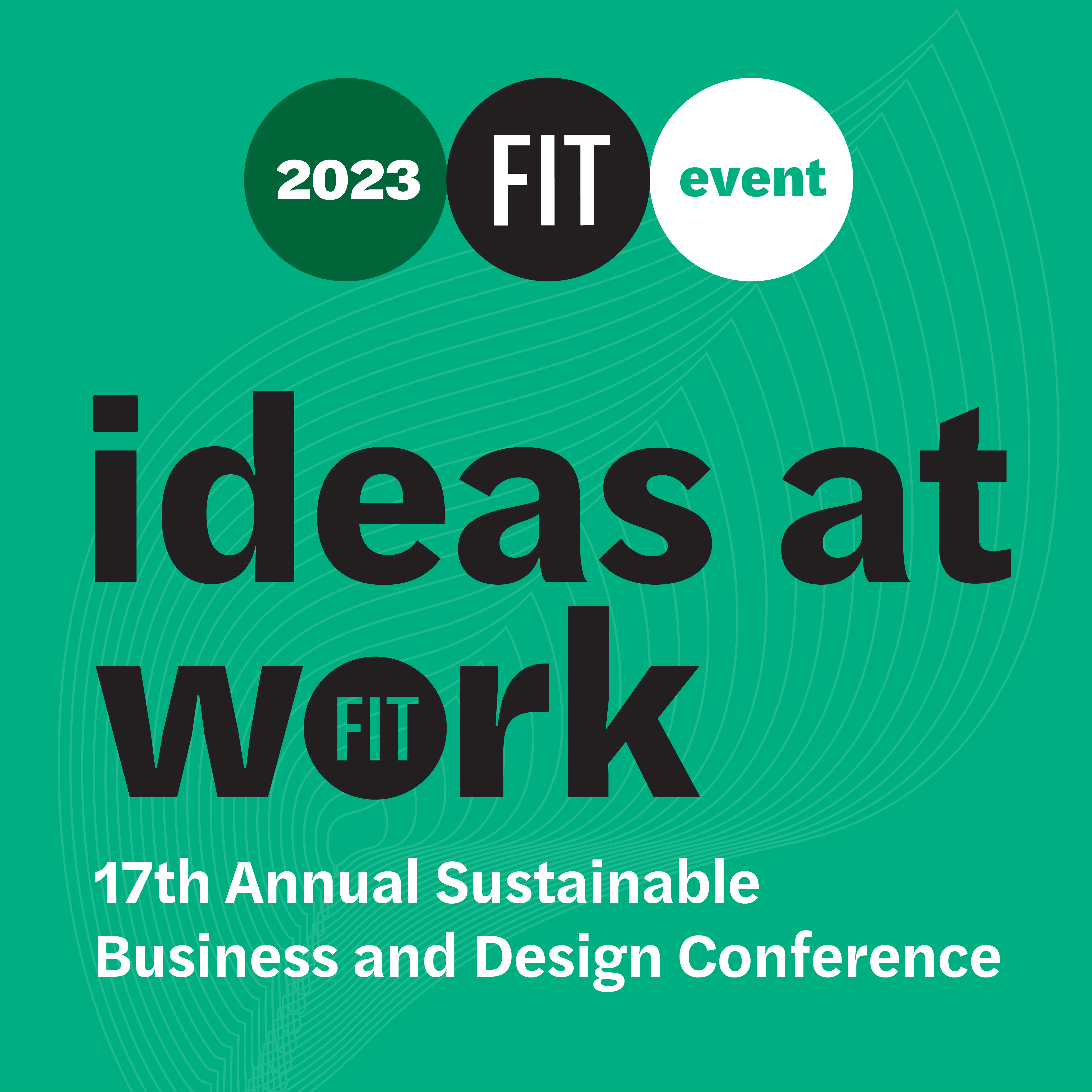 Conference Day 2 Welcome
10 - 10:10 AM (EDT)
Colleen Hill, Curator of Costume and Accessories, The Museum at FIT
Andrea Diodati, Assistant Professor, Fashion Design, FIT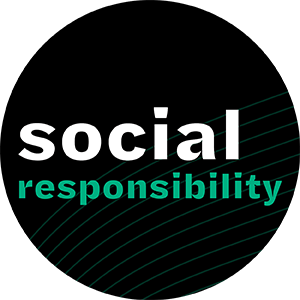 Fireside Chat: Another Tomorrow
10:15 - 11 AM (EDT)
Vanessa Barboni Hallik, Founder and CEO, Another Tomorrow
Meeta Roy, Assistant Professor, Fashion Business Management, FIT
Meeta Roy, professor of Fashion Business Management, speaks to Vanessa Barboni Hallik, CEO of Another Tomorrow, about technology, transparency, and innovation in the supply chain, resale and tomorrow's business model, fashion's greenwashing problem, and the challenges of regulating fashion.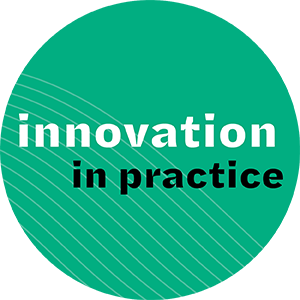 Ethics and Innovation in Jewelry Design
11:15 AM - 11:45 AM (EDT)
Presenter:
Bliss Lau, Designer, @blisslau
Breaking out of industry standards and into a transparent future, Bliss Lau will explore how intentional decisions and investing in people and the planet can forge change in an opaque industry. What is the role of the designer, customer, and makers in leading this change?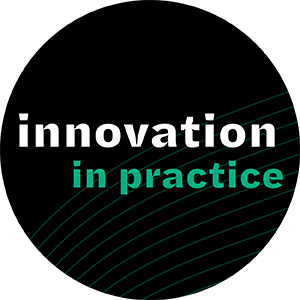 Changing Consumers' Minds: The Psychology of Sustainability
11:45 AM - 12:45 PM (EDT)
Sara Idacavage, Instructor; Textiles, Merchandising; and Interiors; University of Georgia
Dr. Derrick Sebree, Faculty, Michigan School of Psychology
Dr. Carolyn Mair, Psychologist, Fashion Business Consultant, and Author
Moderator: Dr. Daniel Benkendorf, Professor, Psychology, FIT
In this conversation, Dr. Carolyn Mair, international consultant and author of Psychology of Fashion, Dr. Derrick Sebree, clinical psychologist and leading voice on multicultural identity theory and ecological justice, and Sara Idacavage, doctoral candidate and fashion education expert, join FIT's own Daniel Benkendorf (Psychology) to discuss what behavioral science teaches us about how consumers think about fashion style and consumption and the implications for the planet. Among the topics addressed will be how the growing field of fashion psychology can help us make sense of unsustainable consumer behavior and how it can also help retailers nudge more climate-friendly choices. The panel will also consider the implications of unsustainable consumption for ecological justice.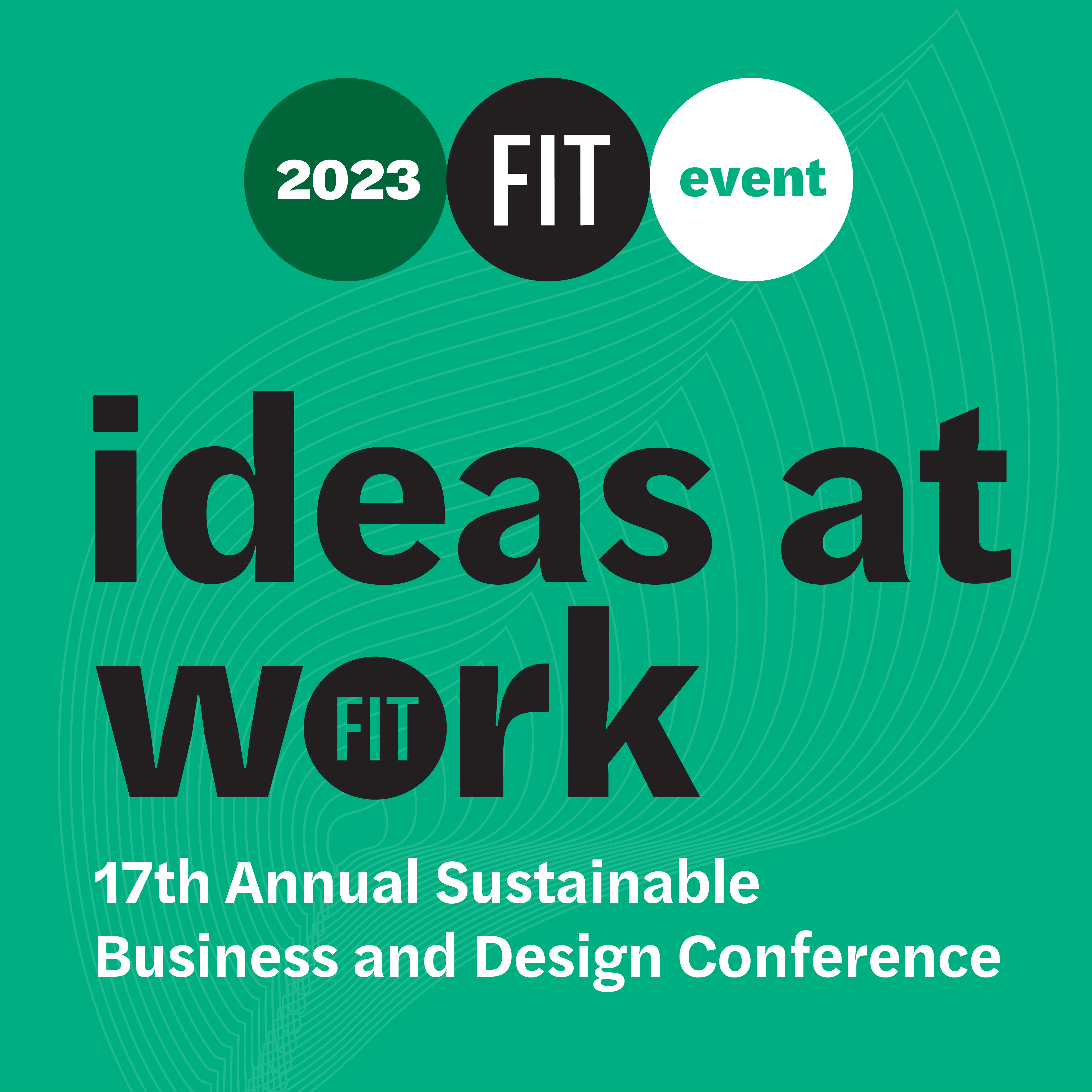 Conference Break
12:45 - 1:15 PM (EDT)
Book Signing - Dana Thomas, Author, Fashionopolis: The Price of Fast Fashion and the Future of Clothes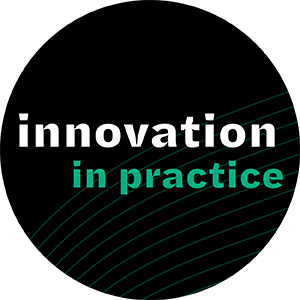 Field to Fashion: How the Hemp Industry in New York State Can Be Part of the Sustainable Fashion Present and Future
1:15 - 2 PM (EDT)
Dr. Daniela Vergara, Cornell University Extension
Nomi Kleinman, Associate Professor, Textile/Surface Design, FIT
Dr. Ajoy Sarkar, Professor, Textile Development and Marketing, FIT
Moderator: Dr. Evelyn Rynkiewicz, Assistant Professor, Science and Math, FIT
Hemp has been used in textiles for thousands of years, but now it is of growing interest as a more sustainable option than other commonly used natural fibers like cotton. But what is a sustainable textile? How do the links between hemp and marijuana impact how the fiber can be grown and used? Is the growing hemp industry a place to support historically underrepresented BIPOC and Latinx farmers? Our panel of experts will explore these complex issues and discuss the present and future of hemp in the fashion industry, New York state, the US, and worldwide.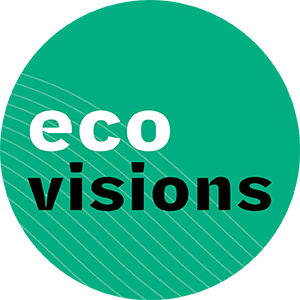 Physical Memory and Sustainability
2:15 - 2:45 PM (EDT)
Presenter:
Heidi Hankaniemi, Textile Artist
Heidi Hankaniemi , a Finnish textile artist, will explore how upcycling and memory play an important role in her creative process. Her work listens to the mundane and attempts to interpret the narratives which are embedded in our everyday. It draws from domestic activities: habits, objects, and intimacy, and looks for ways in which to create paths between the private and the public, between the inside and the outside. She believes that handmade objects have a physical memory and absorb the essence of their makers. The process of sewing is essential to her: piercing the fibers allows the New York-based Finn to create both a physical and an emotional bond with the material. Working with old textiles is especially important, her mission is to give discarded handiworks and their creators a new existence.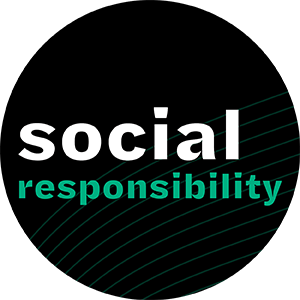 Circularity, the Supply Chain, and the Consumer
2:45 - 3:15 PM (EDT)
Rachel Kibbe, CEO, Circular Services Group
Dr. Karen R. Pearson, Chair, Sustainability Council and Chair, Science and Math, FIT
Dr. Karen Pearson will join Rachel Kibbe in conversation regarding her work leading the American Circular Textile Group (ACT) and as a founder and CEO of the Circular Services Group. They will tackle tough questions related to textile and fashion waste related to the supply chain, policy, and the consumer. This discussion will focus on the need for ethical behavior and practice in the fashion industry to drive change.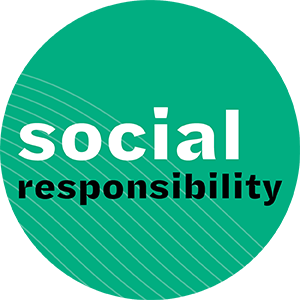 Featured Conversation: B-Corps Make Better Business Sense
3:15- 4 PM (EDT)
Ann Cantrell, Associate Professor, Fashion Business Management, FIT
Jessica Yinka Thomas, Director, Business Sustainability Collaborative and Assistant Professor of Practice, North Carolina State University
Join NC State Professor Jessica Yinka Thomas, the founding president and executive director of B Academics and director of Business Sustainability Collaborative, in conversation with associate professor and small business owner Ann Cantrell (FBM) as they discuss the many ways becoming a B-Corp is a win-win for businesses and our society. Professor Thomas will tell us about the businesses that have worked through her program and success stories that shape the future of the corporate world, focusing on stakeholder engagement.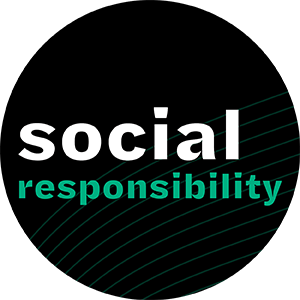 Closing Conversation: Amber Valletta and Dana Thomas in Conversation
4:15-5 PM (EDT)
Dana Thomas, Author and European Sustainability Editor, British Vogue
Amber Valletta, Fashion Model, Actress, Entrepreneur, Activist, FIT's Sustainability Ambassador
The importance and role of activism and communication related to addressing sustainability in the fashion industry will be discussed by Amber Valletta and Dana Thomas. This conversation will focus on how Valletta advocated for change in fashion long before sustainability became a critical topic, as well as her ongoing work across a multitude of roles, including serving as FIT's Sustainability Ambassador. Thomas will talk about her work as an author, editor, and podcast developer. Her latest project, the "Green Dream," is focused on sustainability and human rights. This session will serve as a continued call to action for change and education globally to address the pillars of sustainability.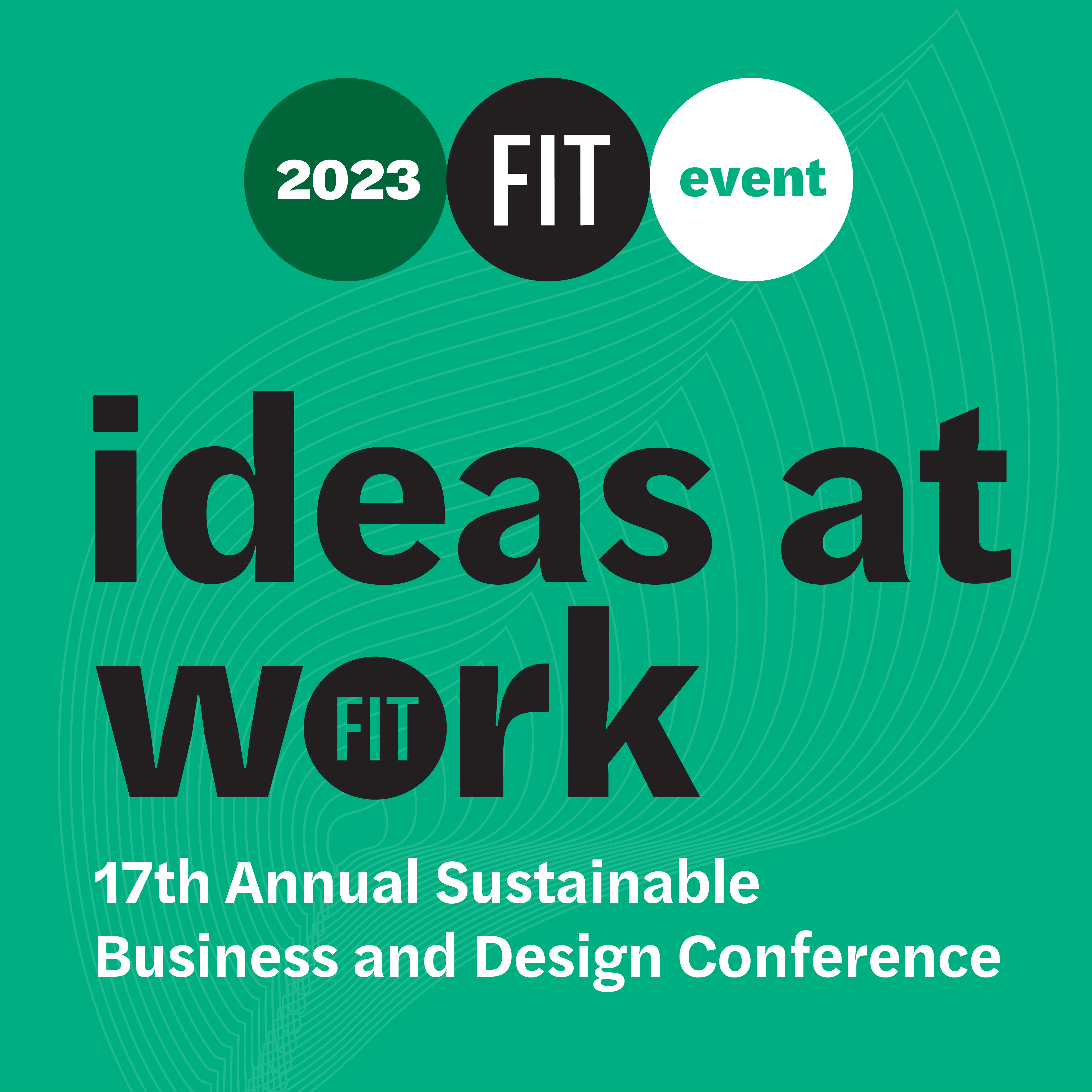 Conference Closing Reception and Changemaker Awards
5:00 PM ((EDT)
Nomi Kleinman, Textile Surface Design
Sandra Krasovec, Communication Design Pathways
Grazyna Pilatowicz, Interior Design
Robert Vassalotti, Fashion Business Management
For questions, please email [email protected]