Learn to create designs that empower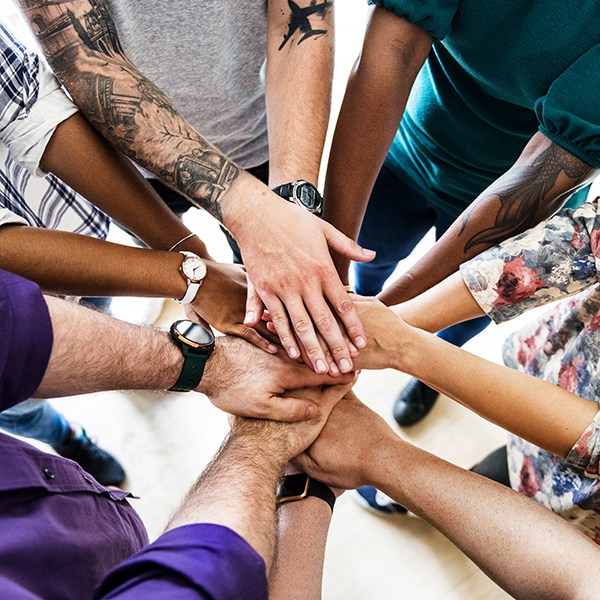 Dates TBD
DSI 001: TBD
Time: Every Saturday, 1:00pm to 4:00pm EDT
Tuition: $1,600*
Online Platform: Webex
This certificate introduces the process of Socratic inquiry, systems-based design thinking, and solutions-based design making. Through lectures, discussions, exercises, and creative challenges, this program enables designers to recognize and embrace the power they hold to create designs that empower those who are underserved, voiceless, and marginalized in society.
Inclusive Design Manifesto
Design is a Tool to Serve the Underserved
Design is a Voice for the Underheard
Design is a Platform for Celebrating Diversity
Design is a Catalyst for Positive Social Changes
Design is a Process to Innovate and Create with People
This is a Synchronous and Collaborative Remote Experiential Learning™ (SCREL™) Certificate. Unlike traditional distance and online learning models, SCREL enables real-time interactions between faculty, industry professionals. In addition, our intimate maximum class size of 15 students will enable in-depth discussions and exchange of ideas to maximize your learning experience and results.
Requirements
High-speed internet connection
Design-grade laptop or desktop computer that is capable of running the latest browser and streaming media
Built-in or external webcam and speakers
*If you think you are eligible for the 10% Alumni Discount, please complete the Alumni Verification Form prior to registration in order to receive your discount code.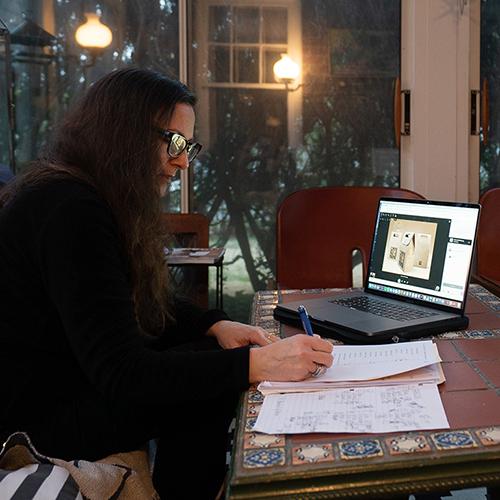 Learn How To
Design as a problem-solving tool
Write design manifestos
Redesign more sustainable products
Use sonic design for inclusivity and accessibility
Pivot brands for inclusiveness and transparency
Access examples of accessibility technologies
Understand the basics of social entrepreneurship
Draft social enterprise business plan
Utilize marketing toolkits and tips
Why FIT?
Certificate is taught by top industry experts
Earn certification from a world-renowned college
Learn cutting-edge design skills that are in high demand
Prepare a high-quality design portfolio
Curriculum designed by award winning faculty from FIT's Creative Technology & Design subject area
The hands-on workshop provides immersive learning experience
Meet Your Instructors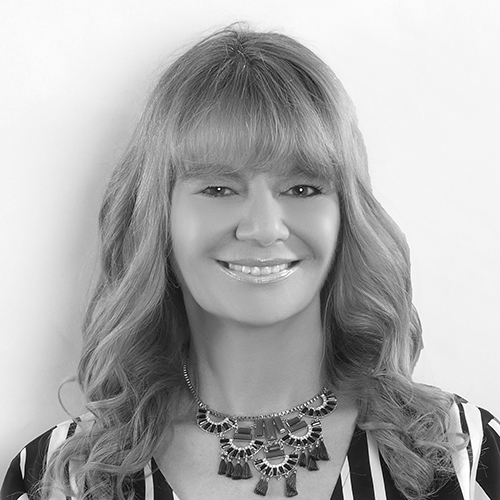 Audrey Arbeeny
Owner and Executive Producer, Audiobrain
As Owner and Emmy™ Award-Winning Executive Producer/ Creative Director for Audiobrain, a globally recognized sonic branding boutique dedicated to the intentional development of music and sound. With over 20 years of experience, she is recognized throughout the world as a pioneer in sonic branding. Audiobrain has consistently stayed leaders in this field through innovation, research, education, advanced technological skills, and forward- thinking initiatives for some of the world's largest brands.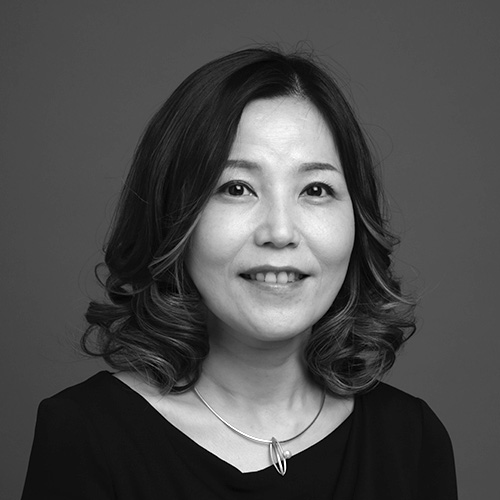 Christie Shin
Partner & Design Director, Cynda Media Lab; and Faculty and Coordinator, Creative Technology & Design, FIT
Christie Shin has more than 25 years of professional experience as an educator, creative consultant, and design director specializing in branding, typography, UX/UI design, and product design. Shin is one of the most award-winning designers receiving over 30 international design awards since 2012. Currently, Shin is an associate professor at FIT, where she was awarded the 2017 FIT Faculty Excellence Award.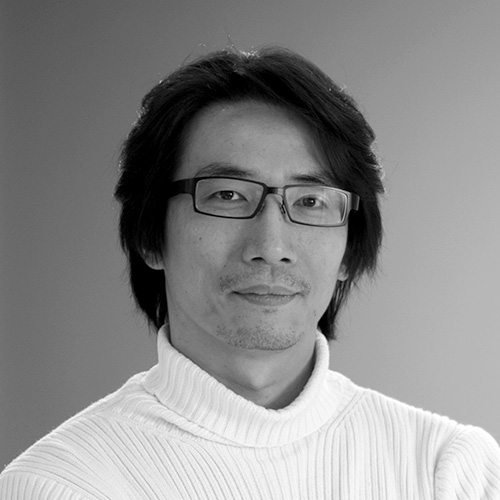 C.J. Yeh
Founder / Creative Director, Cynda Media Lab; and Curriculum Chair, Creative Technology & Design, FIT
C.J. Yeh is a world-renowned expert in branding and experience design. Yeh has published eight books to date, several of which have been adopted by universities in Taiwan as textbooks. His work has been exhibited at some of the most famous museums in the world including MAXXI Museum (Rome), the Museum of Contemporary Art (Taipei), and New Museum (New York). Yeh has won multiple teaching awards including the FIT President's Award for Faculty Excellence, the SUNY Chancellor's Award for Excellence in Teaching, and the Adobe Educators' Choice Awards.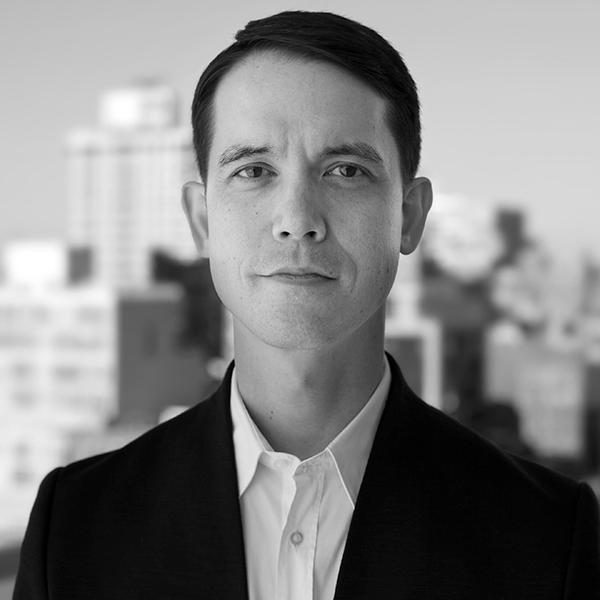 Ken Tanabe
Founder, Loving Day
Ken Tanabe is the founder of Loving Day, the world's largest network of multiethnic community celebrations. It's named after Loving v. Virginia, the Supreme Court decision that declared all laws against interracial marriage to be unconstitutional. Loving Day has been recognized by the U.S. House of Representatives, the Anti-Defamation League, and cities nationwide including New York, Los Angeles, and Washington, DC. The #lovingday hashtag has trended #3 on Twitter and has been featured extensively in the press, including CNN, NPR, BBC World, and many others. Loving Day's mission is to fight racial prejudice through education and to build a multicultural community.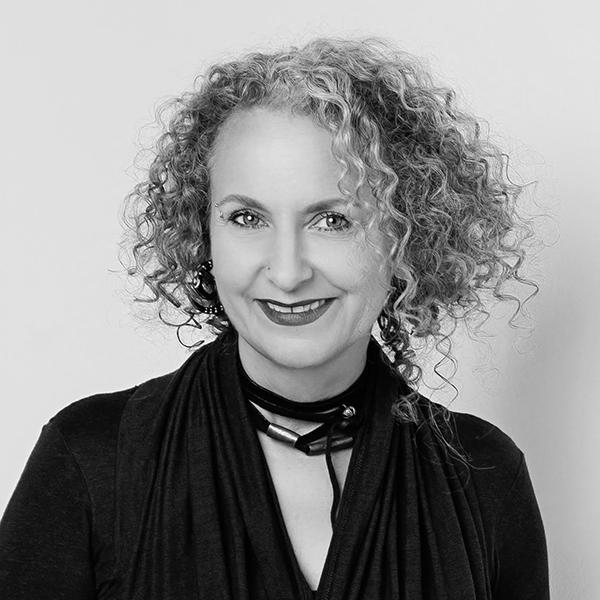 Sass Brown
Writer, researcher, educator, and activist in ethical fashion
Previously the Founding Dean of the Dubai Institute of Design and Innovation, Sass Brown is currently on sabbatical completing her PhD on global artisanship and models of sustainable development. Prior to joining D.I.D.I., Sass was the Interim Dean for the Fashion Institute of Technology's School of Art and Design in New York. She currently teaches for Manchester Metropolitan University and online for London Collage of Fashion. Brown was an Associate Design Researcher on the Textile Toolbox, part of the MISTRA Future Fashion consortium and an advisor for Sustainia100. As a writer, educator and activist, she has published papers and spoken around the world as well as served as a sustainable design advisors to women's cooperatives, educational institutions, governmental agencies, NGO's and SME's. Her publications include the books Eco Fashion and ReFashioned for British publishers Laurence King, and her now archived EcoFashionTalk website.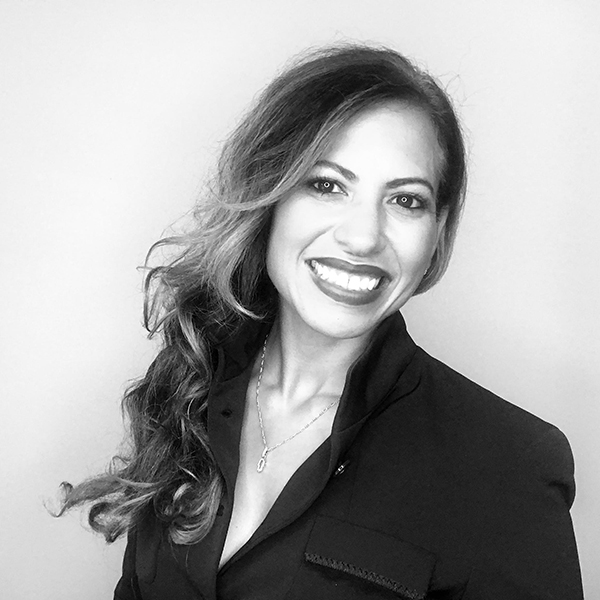 Sixcia Devine
CEO & Founder, Caritas Smile; and CEO, Sixcia Business Development, LLC
Sixcia is an author, educator, and speaker on digital marketing, cause-related marketing, social entrepreneurship, and innovative business planning. She is the founder and CEO of Caritas Smile and CEO of Sixcia Business Development, LLC. She is a professional bilingual trainer and educator for the Grow with Google partner program. As an international and sought-after speaker, she helps businesses and organizations use technology to connect with communities and clients within growth markets. Sixcia is the author of Tapping Into The Hispanic Market: Connect. Engage. Innovate. She writes feature stories for magazines like Cosmo Latina, speaks at universities, business centers, chambers, and non-profit organizations. She is also CEO of Caritas Smile, a transformative volunteer program dedicated to helping women and children in need.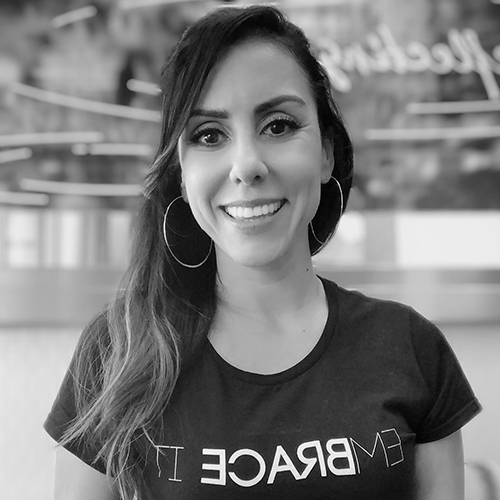 Estela Lugo
Disability Advocate & Program Developer, Speaker & Podcaster
Estela is a proud FIT alumnus (2002, Interior Design) turned full-time disability advocate with the Hereditary Neuropathy Foundation. With over 18 years of experience in interior & product design, marketing, trend forecasting, and creative direction, she brings a personal and unexpected approach to connecting the disability community to wellness, empowerment, and inclusive design.
As co-host of the EmBrace It Podcast, she aims to empower women living with disabilities. Estela and co-host, Lainie Isbia, travel the country hosting their original workshop, "How to Communicate with Anyone When You Have a Disability", at events and companies such as Pinterest, Lockheed Martin, The Abilities Expos, and Health Union.
In 2019, Estela gave a TEDx talk titled, "RePurpose Your Pain" on the art of turning adversity into life's most beautiful work. She works closely with the Runway of Dreams Foundation and top corporate brands to bring adaptive clothing to mainstream consumers through representation & consulting.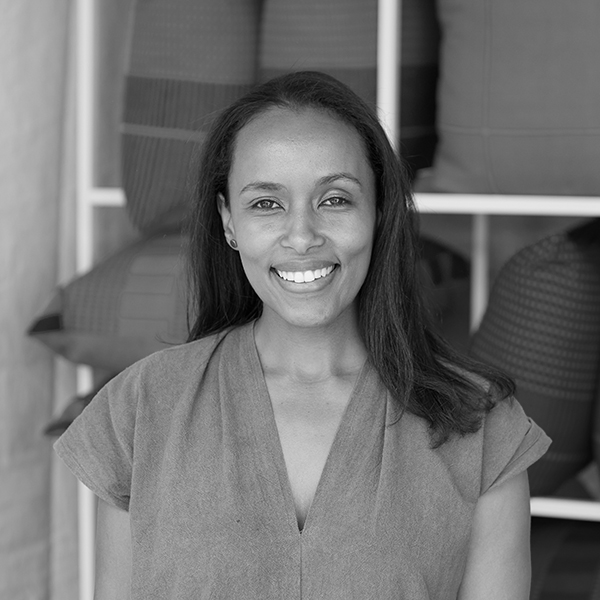 Hana Getachew
Designer, Bolé Road Textiles
New York based designer Hana Getachew started Bolé Road Textiles out of a desire to merge her love of Ethiopian handwoven fabrics with her career in interior design.
During her eleven years at a major New York City architecture firm Hana realized her affinity for vibrant colors and graphic patterns was a direct result of her upbringing in a home filled with amazing traditional Ethiopian textiles. Her designs for Bolé Road are an homage to that cultural inheritance and a reflection of her own personal global modern aesthetic.
Hana was born in Addis Ababa, Ethiopia. After a few years in Montreal, her family settled in New York. A graduate of Cornell University with a degree in interior design, Hana was formerly Associate Principal at Studios Architecture in New York City. During her time there she helped design the flagships and headquarters of some of the city's most prominent companies.
Synchronous and Collaborative Remote Experiential Learning
FIT's SCREL programs were developed by award-winning faculty members from FIT's Creative Technology & Design (CT&D) subject area and Center for Continuing and Professional Studies (CCPS). It provides a hands-on learning experience that simulates the workflow of online collaboration and global teamwork, which is becoming a standard in the contemporary creative industry.
Synchronous: Real-time remote lectures, demonstrations, and discussions for instant feedback and dynamic exchange of ideas.
Collaborative: Adaptation of industry-standard tools that enable real-time online collaboration and teamwork.
Experiential: Hands-on experiential and project-based learning in which students actively explore real-world problems and challenges and acquire a deeper understanding of the subject.
Outline
Creativity for Diversity and Inclusion
The Rise of Purpose-led Brand

A brief history of branding
What is a brand purpose and why is it important?

Designer's Social and Ethical Responsibility

The problems with fashion–impact
Design as a problem-solving tool
Strategies to redesign more sustainable products

Accessible Design, Universal Design, and Inclusive Design
Design for Accessibility

UX and UI accessibility fundamentals

Inclusive and Adaptive Product Design

Introduction to Inclusive Product Design and Adaptive Product Design

Sonic Design for Inclusivity and Accessibility

Communicate and connect meaningful information through music, sound, and voice
Adding empathy and humanism to virtual environments
Create efficiency in articulating the brand, product, message, and benefits
Smart Home technologies and products
Accessibility technologies that are changing the world of healthcare

Social Entrepreneurship

Identify your opportunity to create social change
Develop your business and marketing plan
Resources and launching your business

Social Entrepreneurship and Diversity in the Workplace

How do we create a more inclusive entrepreneurial space?
How we can better connect underrepresented entrepreneurs with capital and the future of the sector
Center for Continuing and Professional Studies (CCPS)
FIT's CCPS offers credit and noncredit certificates and courses in fashion, business, design, technology, and marketing, to help you enter into or advance your career in the fashion and related industries. With short programs and flexible schedules, you can learn at a time and pace you can manage and afford.
Creative Technology & Design (CT&D)
The CT&D program area was founded with a mission to elevate students' understanding of advanced design concepts as well as their command of cutting-edge technology, CT&D at FIT provides a flexible curriculum and an empowering transdisciplinary learning environment. Our pedagogical goal is to nurture the next generation of creative technologists who will design digital products, platforms, and creative solutions that improve people's lives.
CT&D Advisory Board
C.J. Yeh, Program Director, Founder / Creative Director, Cynda Media Lab
Christie Shin, Program Coordinator, Partner / Design Director, Cynda Media Lab
Paul Kim, Vice President of Strategy, North America HQ at Samsung Electronics
Allison Ceraso, President and Chief Experience Officer, Havas Health Plus
Marcin Ramocki, Chairman, MFA in Media Arts, New Jersey City University
Akiko Rokube, Creative Director, PwC Experience Center
Jennifer Bruno, Director of Product, Fusion Media Group
Ben Morejon, Creative Director, Anomaly
Emily Frost, Manager of Brand Creative, Faherty Brand