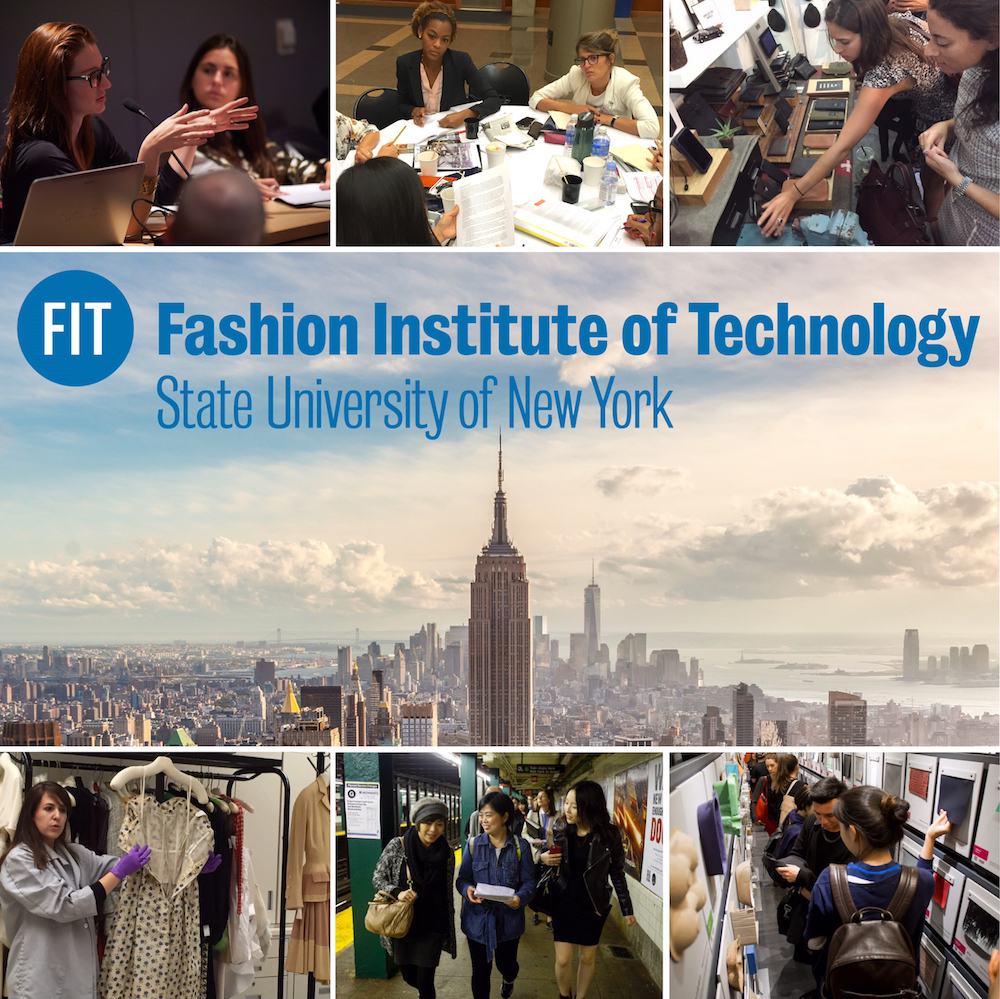 The New York Seminar, which takes place at the end of September on campus at FIT in the first semester of the program, is a rigorous ten-day program of lectures, site visits, workshops, teamwork and collaborative projects, and social networking. Topics focus on design, entrepreneurship, technology for the apparel industry, digital commerce, the changing retail environment, and business and marketing strategies, among many others.
Lectures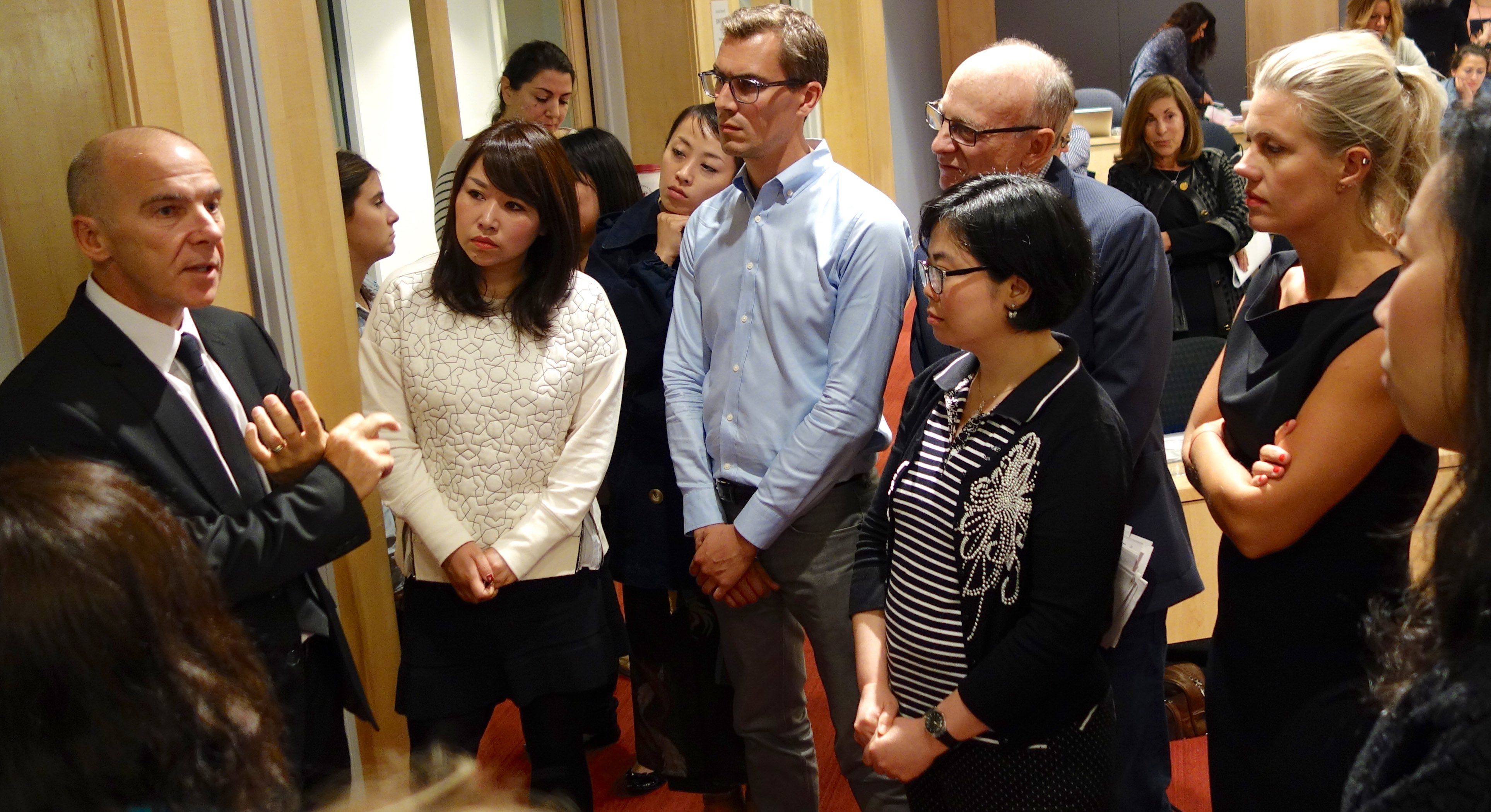 The New York seminar's guest lecturers – industry executives, academics, thought leaders, and specialists from a broad range of related industry organizations – present to GFM students at FIT's Chelsea campus and off campus at the SUNY Global Center in midtown Manhattan.

Recent seminars have included the following themes and lectures, among many others:
Branding and Marketing
Jeanette Nostra, Board Member, GIII Apparel Group: Essentials of Branding
James Rhee, CEO, Ashley Stewart: Reinventing a Brand and Redefining Loyalty Through Mobility, Social Media, and Math
Jan-Patrick Schmitz, President and CEO, Muirbury & Co.: Built to Last: Crafting a Product-Centric Brand
Brian Lange, Former President, Americas, Vilebrequin: Managing and Marketing an Iconic Luxury Brand
Finance
John Howard, Co-Managing Partner, Irving Place Capital: Managing Creative Brands
Cynthia Ringo, Managing Partner at DBL Investors: Impact Investing in Fashion
Rachel Wagner, Vice President, Lindsay Goldberg LLC: How a Private Equity Deal is DoneGary Wassner, Co-CEO and Principal, Hilldun Corporation: Factoring and Financial Services
Government and Academia
John Gillies, Senior Program Manager, Learning and Capacity Building, ITC: Mission of the International Trade Center
Professor Juan Hinestroza, College of Human Ecology, Cornell University: Merging Fiber Science and Apparel Design
Professor Sarah Labowitz, Stern School of Business, New York University: The Apparel Supply Chain in Bangladesh
Production and Product Development
James Biolos, COO/CFO, Farylrobin: Workshop on Design Thinking for Product Development
Patti Carpenter, Creative Director and International Product Design, Carpenter + Company: Market Readiness
Hillary France and Alex Repola, Co-Founders, Brand Assembly: Providing the Foundation for Emerging Talent
Bill McRaith, Chief Supply Chain Officer, PVH: The Evolution and Future of the Supply Chain
Retail
Pauline Brown, Former Chairman of North America for LVMH: Launching, Managing, and Leading Aesthetic Businesses
Robin Lewis, CEO, The Robin Report: The New Rules of Retail
Stephen Sadove, Retired Chairman and Chief Executive Officer, Saks Incorporated
Stacy Van Praagh, SSVP Fashion Consulting: State of the Industry
Strategy
Mark Brashear, Former President of Michael Kors
Bob Greene, Consultant and Learning Coach: Workshop on Team Building in the Global Marketplace
Anne Manning, Founding Partner of Drumcircle LLC: Workshop on Creative Thinking in Problem Solving and Business
Richard Pedott, Metropolitan Museum of Art: Retail Turnaround for a Non-Profit Institution
Sustainability
Inka Apter, Manager of Fabric Research and Development, Eileen Fisher: Sustainability Practices at Eileen Fisher
Vincent Stanley, Acting Vice President Marketing, Patagonia: The Responsible Company
Technology
Entrepreneurs from the New York Fashion Tech Lab: Current Ideas in New Technology for the Apparel and Related Industries
Jon Harari, CEO, WindowsWear.com: New York City's Most Unique Fashion Apparel Stores
Maya Mihailov, CMO and Co-Founder, GPShopper: Mobile Marketing and Strategy
Kevin Ryan, Chairman and Founder of Gilt Group and Business InsiderApril Uchitel, Chief Brand Officer, Spring: The App for Shopspring.com
Lauren Whitley, Senior Curator of Textile and Fashion Arts at the Museum of Fine Arts Boston: Behind the #Techstyle Exhibition
» New York Seminar Lecture Photos
Site Visits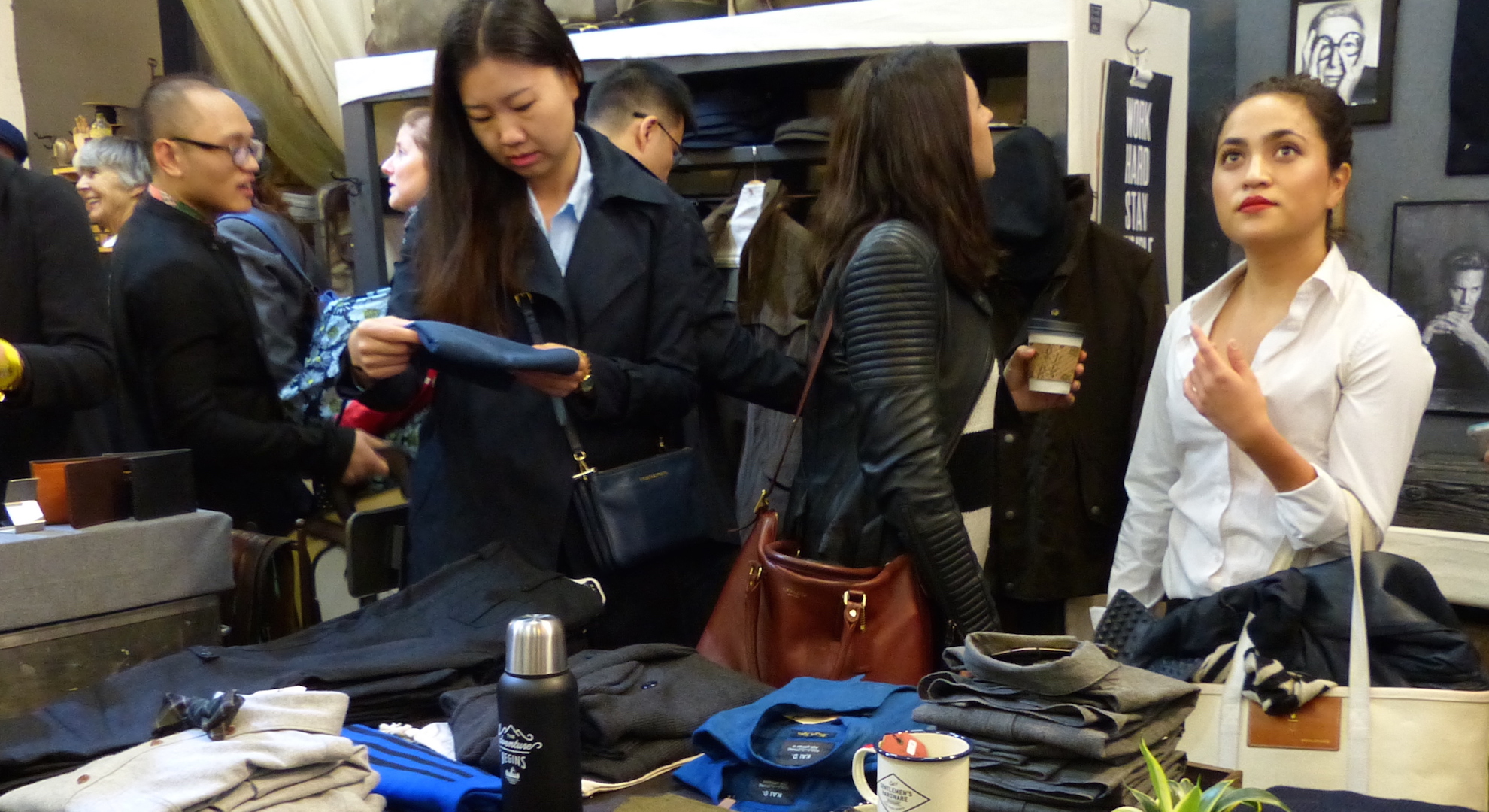 Among the most popular segments of the seminar, site visits provide a close-up and personal perspective on retail entrepreneurs, cultural institutions, and product concepts indigenous to the region. In New York, site visits may include technologically focused start-ups in Manhattan and/or unique retail environments in Brooklyn. The selection of site visits in all cities changes each year to reflect the current regional business environment.
Recent New York Seminar site visits have included:
Material Connexion, Materials Library with Design Director for Training Apparel at Adidas, Vanessa Authier

Williamsburg, Brooklyn Boutiques with Owners/Designers: Kai D. Utility, Bird, Brooklyn Bespoke, and In God We Trust

Brooklyn Museum Tour of Exhibitions: The Rise of Sneaker Culture, and Killer Heels

Kenneth Cole Productions Headquarters with CEO, Kenneth Cole and daughter, Amanda Cole

Knot Standard with Creative Director, Lewis Malivanek

The Museum at FIT Tour of Special Exhibitions: Global Fashion Capitals, Dance and Fashion, and Uniformity
» New York Seminar Site Visit Photos
Case Study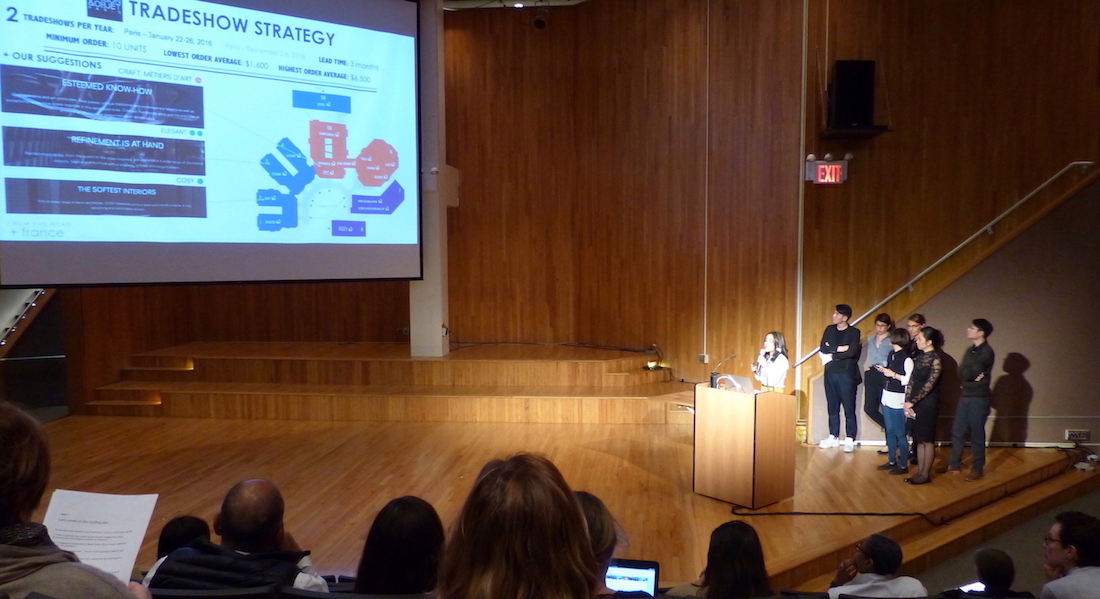 GFM students from FIT, HKPU, and IFM—who represent a broad range of countries, cultures, and industry specialties—collaborate through teams to arrive at recommendations and strategies for case studies, or a creative solution to an innovation assignment. Presentations are delivered on the final day of the seminar to an audience of judges from faculty and industry.Former New York Seminar case studies have included:
An Entrepreneurial Exercise in Creating Innovative Products
Growth and Strategy Recommendations for Brands: From the Road, Everpurse, Tucker by Gaby Basora, Jean Yu, Blue Fly, and Luca Luca
» New York Seminar Case Study Photos
Networking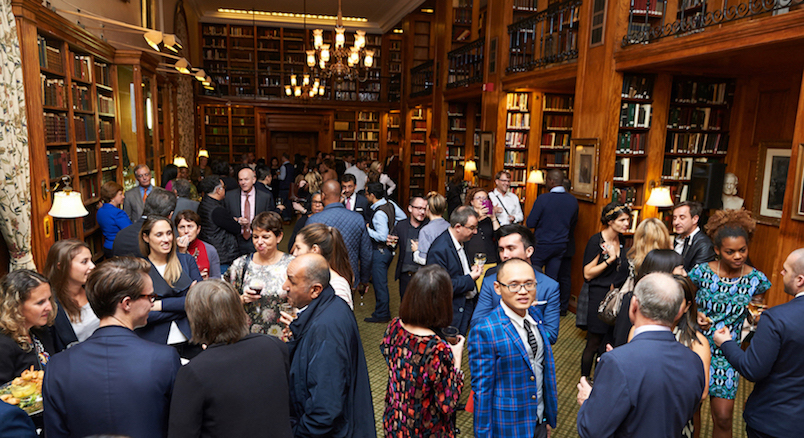 Program participants have the opportunity to participate in a professional network with global reach. All three seminars include social events to reestablish existing contacts and to build rapport among new colleagues, guest speakers, faculty, and alumni.
» New York Seminar Networking Photos
Related Links
Contact
Pamela Ellsworth,
Associate Chairperson
For general admissions questions, please contact the School of Graduate Studies.