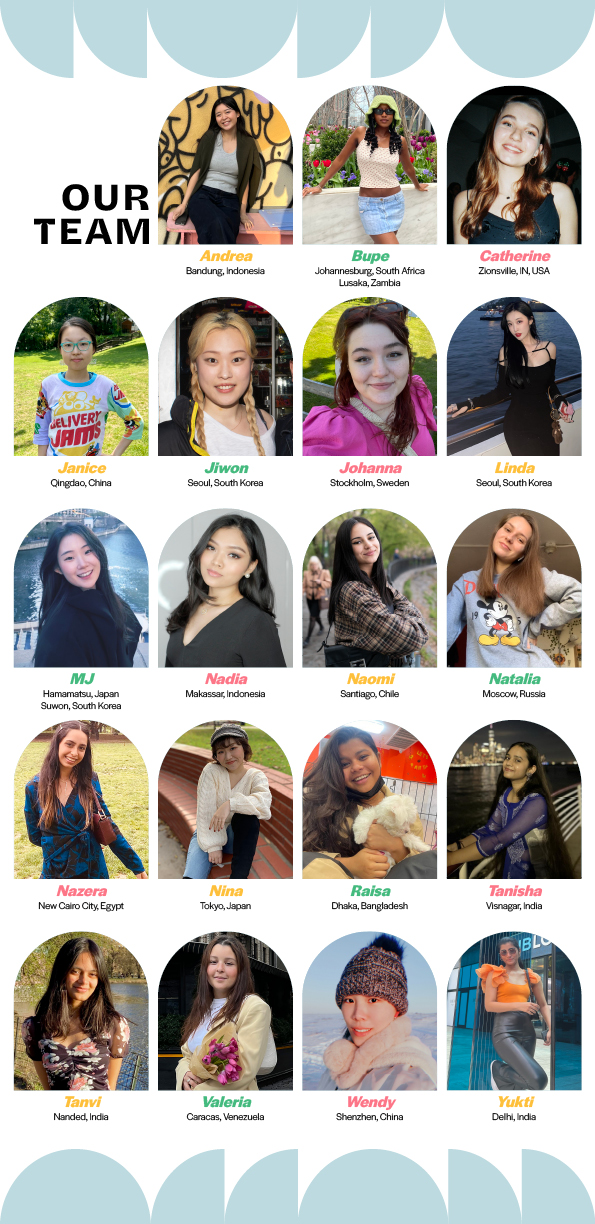 Established in 2016 as one of FIT's key strategic international initiatives, FIT's Cultural Fellows program offers international students and students with extensive international experience the opportunity to work on campus in educational contexts, such as international student orientation and co-curricular events, which draw on that rich international experience. Cultural Fellows are enlisted for buddy and mentor/mentee outreach to new international students, help in facilitating events hosted by International Student Services and the Office of International Programs, assist in international-related social media and video development, partner with faculty to share their international perspectives in the classroom, and engage in a variety of other related activities.
About Cultural Fellows
Cultural Fellows help foster a more inclusive experience for the entire FIT community by contributing their international perspectives to expand and enrich FIT's educational environment, making intercultural experiences more accessible for all.
The Cultural Fellows program promotes international and intercultural experiences through activities that bring together FIT students, staff, and faculty to:
Broaden our community's global perspectives and awareness
Foster an ethos of inclusiveness
Empower international students and students with extensive international experience by raising their visibility on campus
The Cultural Fellows program seeks to:
Foster a richer FIT experience for the entire community through meaningful engagement among international students, study abroad students, the general student population, and faculty and staff
Contribute international perspectives and expertise to the FIT community
Expand and enrich the FIT educational environment to become more global and make inclusive intercultural experiences more accessible
Provide leadership opportunities Cultural Fellows can use in their professional and local communities
Cultural Fellows will be able to:
Contribute international perspectives and expertise to the FIT community
Mentor international students as they adjust to FIT and New York City and/or assist study abroad students as they prepare for or process a study abroad experience
Develop intercultural elements for programs and events
Engage students, faculty, and staff through conversations, presentations, and programs designed to promote intercultural competence
Facilitate dialogue in FIT classrooms regarding global and intercultural experiences
Contact Us
International Student Services
Business and Liberal Arts Center, Room B103