Retail Re-Mix: Foundation and Future
Enhance your knowledge or enter the industry with confidence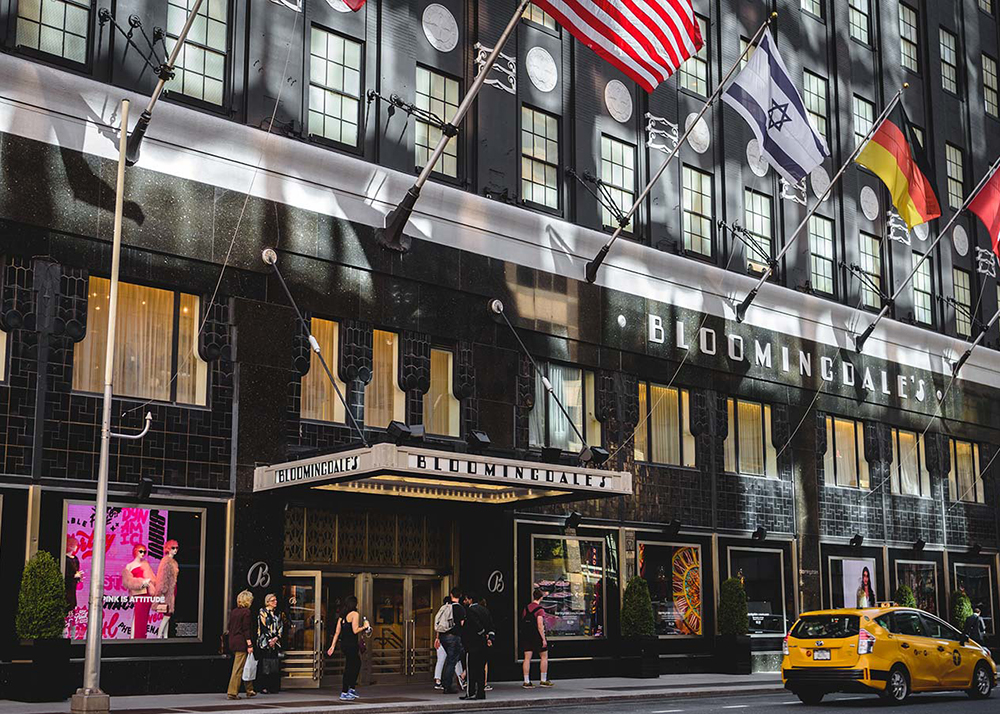 Dates TBD
WOF 001: TBD
Time: Every Tuesday, 6:00pm to 8:00pm EDT
Tuition: $1,800
Online Platform: Webex
Retailing is undergoing a rapid and dramatic transformation. In this 8-session certificate program, we will explore the increasingly rapid changes affecting retail, the opportunities that have arisen, and the means to capitalize on these opportunities and to thrive in this new world.
The program will consist of presentations from industry experts, classroom discussion, and group projects based on current events. Reading and case study group work will be assigned for completion outside of class.
Requirements
High-speed internet connection
A laptop or desktop computer with built-in or external webcam and speakers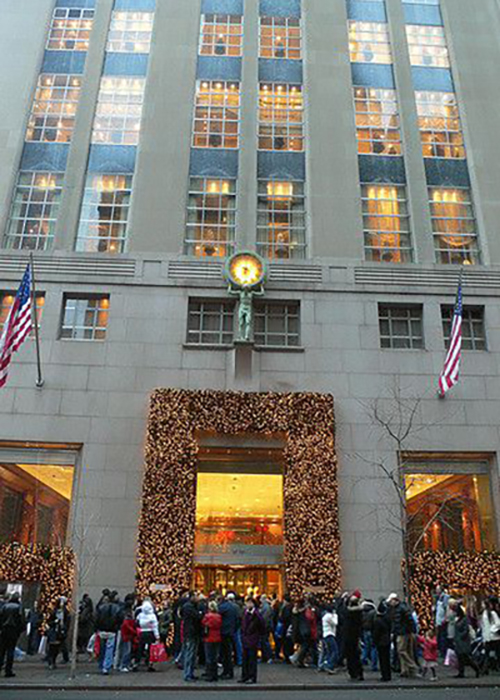 Learn How To
Understand the changes occurring in the retail sector and a realistic perspective on its future
Capitalize on the opportunities arising out of this disruption
Use tools to better understand and evaluate retail performance
Responsibly deal with the challenges of sustainable and ethical sourcing and the compromises that it entails
Why FIT?
Classes taught by top industry experts
Our focus is on helping you transition or advance your career
Earn a certificate from FIT/SUNY, a world renowned college of art and design, business and technology
Meet Your Instructors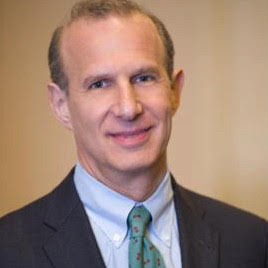 Richard Jaffe
Adjunct Professor, Global Fashion Management MPS, Fashion Institute of Technology
Richard Jaffe currently serves as an operating partner at Overton Capital, seeking out early stage investments in consumer focused start-ups. A veteran of Wall Street, Professor Jaffe was a highly regarded sell-side analyst following the retail sector for 25 years. He paid his retailing dues at Macy's, where he graduated from the Executive Training Program to buy petite sportswear, and at Dress Barn, where he launched the Dress Barn Woman division. Professor Jaffe brings lessons from his lifelong engagement with retail to teaching in the Global Fashion Management department in the School of Graduate Studies at FIT. He holds a BA and MA from the University of Pennsylvania in American Civilization, and an MBA from Columbia University.
Meet Your Guest Speakers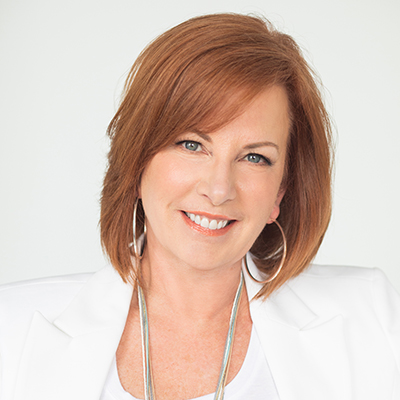 Robin Barrett Wilson
Retail Industry Executive Advisor, SAP America
Robin Barrett Wilson is a retail industry executive advisor at SAP, with a goal to help prospective and current customers identify new opportunities that meet the expectations of today's consumer, deliver value, and achieve business results.
She brings a deeper understanding of the industry from the point of view of an insider, as she has held various roles for some of the most recognized brands in the industry: Victoria's Secret, Macy's, and VF Corporation. She is also an accomplished sales leader and worked for some of the most notable technology companies in the industry.
Prior to SAP, she served as founder and CEO of her own self-funded, socially conscious women's clothing brand rose & thread, developing and producing her line in NYC. Robin actively shares the latest trends in the industry via blogging, roundtable, virtual events, and speaking engagements.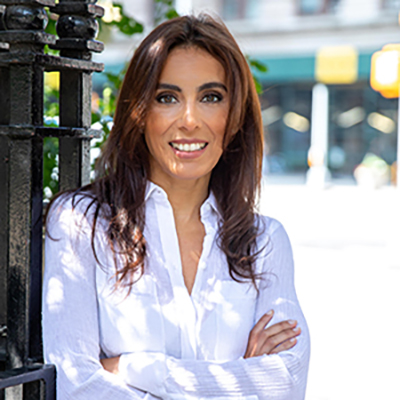 Melissa Gonzalez
CEO & Chief Strategist, The Lionesque Group, an MG2 Company
Continually pushing the boundaries of experiential retail, Melissa Gonzalez is an award-winning innovator, seasoned visionary, and brand storyteller. She is the CEO of The Lionesque Group and Principal and Shareholder at MG2. Always pioneering the integration of physical environments and cutting-edge technologies she works with companies such as Purple, Nordstrom, and Burrow to foster foundational consumer engagement and evolve their offering.
A passionate mentor and strategist, Melissa works hand-in-hand with clients to understand their greatest aspirations. She leads creative teams to deliver authentic solutions from concept to completion, helping clients achieve their ultimate vision. In 2019 she was honored with 'Women In Design' award of the year by Contract Magazine and was recognized as one of LinkedIn and design:retail's 'Top 10 Retail Design Influencers of the Year'. When she's not recording podcasts or dreaming up innovative pop-up spaces, Melissa can be found seeking inspiration in unexpected places (like skydiving 10,000 feet above ground).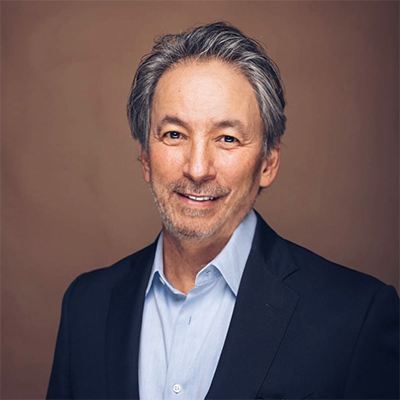 Ken Hewes
President, Mōd Advisors LLC
Ken is founder and President of Mōd Advisors LLC, a boutique strategy consulting firm focused on growing retail and fashion brands. Ken has over 25 years combined consulting and retail executive experience, working primarily with CEO's, other C‐level executives, Board Directors and private equity firms in the areas of strategy, brand delivery, marketing, merchandising, and business planning. His past clients include NIKE, Coach, and Victoria's Secret.
Ken regularly publishes articles in The Robin Report, including:
Specialty Retail's Reformation, Dec 2020
Five Forces Shaping Retail's Post-Pandemic Future, Apr 2020
True Stories: Strategies from Seven High-Growth Specialty Retailers, Dec 2019
Ken was recently the creator and executive producer of CBUS Retail's 9-episode docuseries "Specialty Retail in Crisis: The COVID Chronicles" Fall-Winter 2020-21. He also serves on the Retail Advisory Board for the Columbus College of Art and Design (CCAD).
Before founding Mōd, Ken was Vice President of Strategic Solutions at First Insight, a retail technology company. Previous to First Insight, he was co-founder and CEO of Black Dog Strategy Partners, Inc., an enterprise not unlike Mōd, focused on retail and fashion brands. Before that, Ken was a Vice President for Limited Brands, where he worked on brand management and long‐range planning for several of its retail business units. Ken's other experience includes several years each at Price Waterhouse Coopers and Strategic Planning Associates, with consulting engagements in the retail, consumer packaged goods, real estate, government, media, telecommunications and petroleum industries. Ken holds degrees from Yale College (BA) and The Wharton School, University of Pennsylvania (MBA).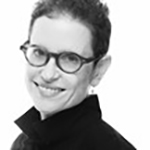 Sarah Holbrook
Content Strategist, Creative Marketer, Futures Thinker, Writer of Insight, Opinion, and Innovation in the Fashion, and Retail Industries
Sarah Holbrook is a content creator who specializes in retail innovation and business strategy, and a regular contributor to The Robin Report, a leading business to business publication focused on the retail industry. She is a member of the Association of Professional Futurists, and a master's of science candidate, class of 2022, in strategic foresight at the University of Houston's Graduate School of Technology. She received her Master's in Professional Studies at the Fashion Institute of Technology after completing her degree in Global Fashion Management in 2018. She has undergraduate degree in film from New York University.
Sarah was the founder and CEO of SHH! Management, a leading talent agency for film directors, visual designers, and editors within the television commercial industry for over two decades. Sarah represented many Oscar and Emmy winning directors including Wes Anderson, Spike Jonze, Errol Morris, and Jon Favreau.
She lives in Brooklyn, New York with her family and has lived there since before Brooklyn was cool.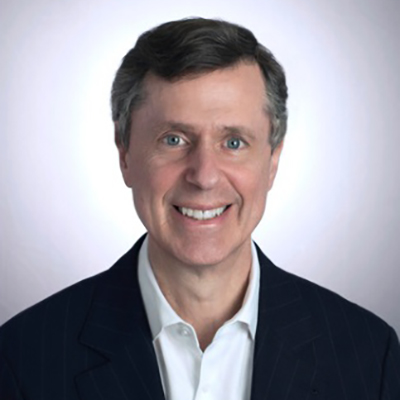 Richard Kestenbaum
Partner, Triangle Capital LLC
Richard is a co-founder and Partner of Triangle Capital and has been an investment banker for over 35 years. Richard has a great deal of experience advising clients in merchandising businesses, particularly in the Retail & Consumer sector. Richard is an often-quoted expert on the retail and merchandising industries. He is a Contributor to Forbes.com where he writes a regular blog about trends in retail and consumer product businesses. He also appears regularly in print and other media as well as industry panels and speaking programs.
Before co-founding Triangle, Richard was a Managing Director at a boutique investment banking firm called Financo, Inc. While at Financo, Richard was responsible for a majority of the firm's apparel industry transactions. Prior to joining Financo, Richard was a Partner and First Vice President at Drexel Burnham Lambert Inc. At Drexel, Richard was responsible for a group of 14 professionals doing middle-market mergers and acquisitions around the world.
Richard is the co-author of three books on finance and computer programming. He is formerly an Adjunct Assistant Professor of International Business at the graduate program of the Stern School of Business at New York University. Richard received a BS in Accounting from New York University and an MBA with a concentration in Finance from Harvard University. Richard is married and lives in New York.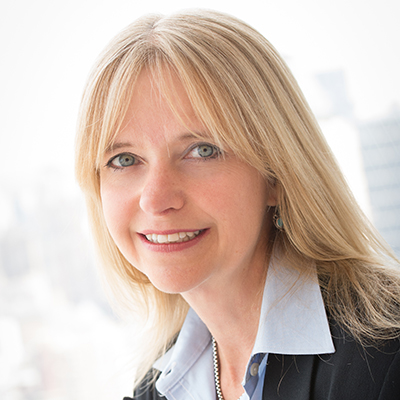 Shelley E. Kohan
Top 100 Global Retail Influencer, Business Strategist, and Professor
Retail expert Shelley E. Kohan is a highly accomplished and driven senior retail executive and consultant with more than 25 years of success in the retail industry. She has worked throughout the industry and across many functions including general management, marketing, operations, merchandising, buying, and human resources. Shelley has a service mindset with a design thinking approach to business. As CEO/Founder of Shelmark Consulting, Inc, Shelley works with companies on strategic management, market growth, retail store operations, and technology applications in the physical store environment. By understanding past performance and future opportunities, Shelley helps retailers develop optimized strategies to increase sales, reduce costs, benchmark performance, and better align resources to achieve key goals. Shelley's contribution in a consulting role has been centered on her unique ability to fully understand the retail environment coupled with an extensive background in service excellence.
Shelley is a contributor at Forbes.com and The Robin Report. As a top retail influencer, she has been interviewed across many publications and media including NBC Nightly News, Wall St. Journal, New York Times, Women's Wear Daily, Reuters, The Washington Post, and Fortune. Shelley's contributions extend into academia as an associate professor at the Fashion Institute of Technology and adjunct professor at Syracuse University in the Whitman School of Management.
Shelley holds an MBA from Penn State University, a bachelor's degree in Organizational Behavior from the University of San Francisco and an associate degree in Merchandising and Buying from the Fashion Institute of Technology. Shelley's exceptional knowledge of the retail landscape and self-proclaimed stature as a "retail warrior" position her as a leading retail influencer. She has an insatiable passion for retailing and her enthusiasm for the industry is contagious.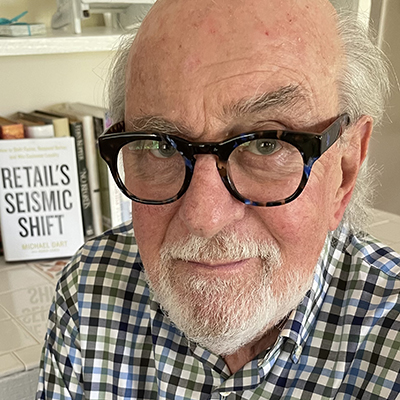 Robin Lewis
CEO, The Robin Report
Robin Lewis is the founder and CEO of The Robin Report. He is an author, speaker, and consultant for the retail and consumer products industries.
Previously, he was Vice President at Goldman Sachs, where he developed and launched a global retail consulting practice. Prior to Goldman Sachs, as Vice President and Executive Editor of Women's Wear Daily. Earlier in his career he held executive positions in strategic planning, business development, and brand and marketing management at DuPont, VF Corporation and Grey Advertising.
He is frequently requested by C-level management for advice, consultation and strategic presentations: among them are Bloomingdale's, JC Penney, Macy's, VF Corp, Kohl's, Charming Shoppes, Estee Lauder, Iconix, Footlocker, and Ralph Lauren, as well as financial firms such as The Carlyle Group, Goldman Sachs and others.
He is the co-author of The New Rules of Retail, published by Palgrave-McMillan, and is often quoted in various trade and consumer publications such as Women's Wear Daily, Time Magazine, Chicago Sun Times, New York Times, Wall Street Journal, Brand Week, and Advertising Age, as well as appearing on CNBC, ABC, CBS and Fox News.
He served on the Board of Directors for the Fashion Group International, and on the Advisory Board of New Zealand Trade and Enterprise, and has served on the Board of Governors for the Fashion Institute of Technology and Parson's School of Design.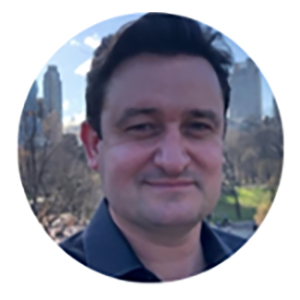 Oliver Stocks
Vice President, Business Development Consumer Industries, SAP North America
Oliver started his career in Germany in the late 90's as a retail consultant with a focus on product costing and profitability analysis for globally operating and vertically integrated apparel, footwear and fashion companies. As an SAP Instructor and Project Manager for SAP Fashion solution offerings, Oliver eventually joined the SAP Fashion Team in North America and moved to Boston in 2001. Oliver held various roles in Consulting Management, Project and Program Management for large scale global SAP software implementations, before incepting and maturing SAP's Customer Success Team to reach all customers at any point in their journey with SAP. Oliver's current role is centered around identifying new business models and markets, and to drive industry specific innovation with customers in a rapidly changing environment. Fashion is one focus in the industry cluster "Consumer Industries" that SAP sees comprised of Fashion, Retail, Consumer Products, Wholesale Distribution, Life and Health Sciences.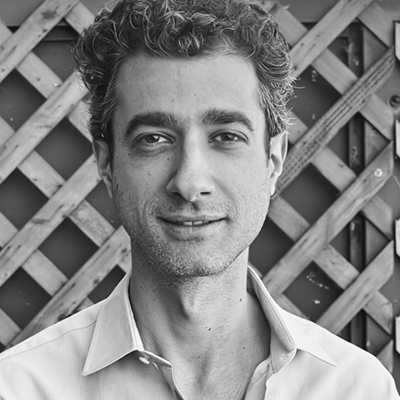 Ilan Tito
Partner, e-Commerce & Merchandising, Chameleon Collective
Ilan Tito spent the past 17 years focused on retail innovation, with an emphasis on digital strategy, merchandising and ecommerce. In the early online days, he launched and managed e-commerce for many leading fashion and luxury brands at Neiman Marcus Direct including Michael Kors, Valentino, Salvatore Ferragamo, David Yurman and Juicy Couture. He later joined YOOX to start and run their Monobrand Division globally.
Ilan's consulting work is focused on interim head of e-commerce positions, digital strategy & execution. He has held interim leadership roles for clients including Cartier, Theory, Robert Graham and John Hardy. Past merchandising projects include a global e-commerce assortment strategy for Baccarat, a third party brand curation strategy for Bonobos, and a digital assortment strategy and line plan architecture for Frank & Oak. He has also been an advisor to a number of startups and digitally native brands including Stantt, Snowe, MouthMedia Network, LiveStory and Refinery29. Ilan excels at helping brands tell a unique and compelling story through their product and content.

Outline
Week 1: The Evolution of Retail
Changes that have overwhelmed retailing over the past several years, including the rise of ecommerce and digital marketing, pressure from an over-supply of retail venues, and the failure of many to offer the consumer inspiring product, relying instead on low price, will be analyzed and evaluated. Other ongoing issues include the increasing irrelevance of department stores and many legacy specialty store brands. The pandemic and resultant shutdown of many retailers has been a dramatic accelerator, culling weak and mediocre retailers at an unprecedented rate. The opportunity for new, innovative retail concepts rising out of this hot mess will be emphasized.
Guest speakers: Robin Lewis, CEO The Robin Report; and Shelley E. Kohan, Top 100 Global Retail Influencer, Business Strategist, and Professor
Week 2: The Legacy Retailers
This class will focus on changes occurring at the legacy retailers, corporate entities with the wherewithal and vision to implement meaningful change to their organizations in order to grow and prosper. These include essential retailers that have prospered (Walmart, Target, Kohls, Home Depot, Lowes) and those somewhat less essential that are scrambling to remain relevant to their consumers (Gap, Macy's). Topics will include retail real estate and the reconsideration of its role in retailing the value of brands and their increasing importance, and M&A activity to reposition the legacy businesses and brands.
Guest Speaker: Ilan Tito, Partner, Chameleon Collective
Week 3: Outliers: The Retailers That Are Winning and What the Future Holds for Retail
The structural changes impacting retail will be explored with a focus on the changes necessary to thrive in 2021 and beyond. Nature – and consumers – abhor a vacuum. In this case, it is the white space, the empty stores created by the pandemic disruption. How it will be filled in order to satisfy consumers' changing desires will be the topic. The role of incubators, accelerators, and innovation labs will be examined as well as other sources of new business ideas and ventures.
Guest Speaker: Ken Hewes, Mōd Advisors
Week 4: Best Practices and Key Metrics
The challenges of creating and managing a 21st century business and the best practices, essential tools, and key metrics will be explored. These include effectively using the best technology to learn what your customers wants, how to get it to them, and to understand and manage the business for best performance. Cash flow, capital needs versus wants, inventory management, and technology are all considered.
Guest Speakers: Robin Barrett Wilson, SAP; and Oliver Stacks, SAP
Week 5: Direct to Consumer Selling: Key to Success
The necessity of online selling is acknowledged by all. How to make it an accretive asset and not just a cost center (and to keep your profits from going to Facebook and Google!) will be explained with a focus on how to evaluate the e-commerce business and manage advertising, inventory, and product pricing, as well as applying the insights gained to optimize the entire enterprise. Class will consider the primacy of marketing through social media (Facebook, Instagram, paid search), social influencers, and an evaluation of their costs and measurable returns.
Guest Speaker: Richard Kestenbaum, Partner, Triangle Capital
Week 6: Stores Still Matter
Bricks and Mortar stores remain an essential component in a retailer's selling efforts. Changes have provided consumers with an unprecedented array of choices and venues including direct-to-consumer, omnichannel and live selling on mobile. Legacy retail locations, showrooms, pop-ups, flagships, local boutiques and retail real estate partnerships all remain uniquely effective. Being physically available to the target consumer is an important and critical part of the selling effort. How to get it right for the brand is the challenge.
Guest Speaker: Melissa Gonzalez, Founder and CEO, Lionesque
Week 7: Understanding Circularity and Sustainability: Responsible Sourcing
Doing the Right Thing: The paradox presented by the need for circularity and the challenge of sustainability will be examined as retailers are faced with pressures from both consumers and their social conscience to address issues of product sustainability, ethical sourcing, "green-washing," and corporate social responsibility. What really matters to the consumer is key. Supply chain choices, fast and cheap versus a myriad of options comprise many of the critical elements of sustainability and ethical behavior. Various strategies regarding sourcing will be examined including just-in-time, continuous improvement, onshore and local sourcing/production, lowest cost, speed-to-market with the trade-offs evaluated, as there is no perfect solution. Patagonia case study.
Guest Speaker: TBA
Week 8: The "Futurist's" Point of View and Student Presentations
Futurist discuss changing customer preferences, social change, and what retailers must do to stay current.
Groups will present their projects.
Guest Speaker: Sarah Holbrook, Content Strategist, Creative Marketer, Futures Thinker, Writer of Insight, Opinion, and Innovation in the Fashion, and Retail Industries
Center for Continuing and Professional Studies (CCPS)
FIT's CCPS offers credit and noncredit certificates and courses in fashion, business, design, technology, and marketing, to help you enter into or advance your career in the fashion and related industries. With short programs and flexible schedules, you can learn at a time and pace you can manage and afford.