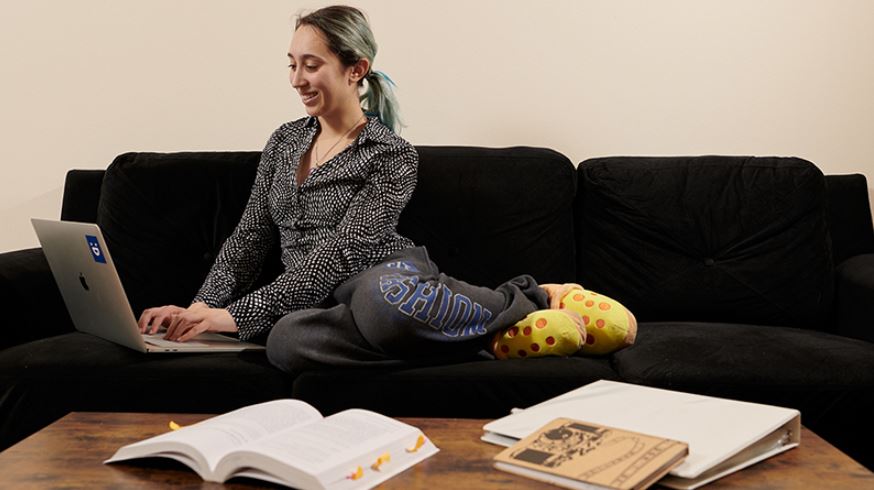 The online degree in Fashion Business Management is designed to give students flexibility in earning an Associate in Applied Science (AAS) degree in one academic year.
The online program is identical to the curriculum delivered to one-year AAS degree students on campus, but it allows distance learning for working students living locally and those who would otherwise be unable to attend due to geographic constraints. Ultimately, this delivery method builds local and global connections.
With two dedicated advisors, students receive individualized support and advisement throughout the one-year program. Faculty who teach in this program are the same industry professionals teaching on campus. With this experience and expertise, group projects are created to replicate the work environment. These serve to create a sense of community among the students and a connection to the FIT campus. The program attracts students from the U.S. and abroad, giving students a global perspective not easily replicated in the on campus program. Online delivery means FBM students can take classes when and where it is convenient.
Online students study fashion marketing, retail math and merchandising techniques, product development, retail management, and more. Students work with faculty members who have real-world experience in the field and graduate prepared to matriculate into one of the Bachelor of Science degree programs on campus in the School of Business & Technology or prepared to work in business for the fashion industry.
Alternatively, students may also matriculate into the online International Trade and Marketing Bachelor of Science degree program, the only fully online BS degree program offered at FIT.
» Eligibility Requirements
» Curriculum Details
» Request Information