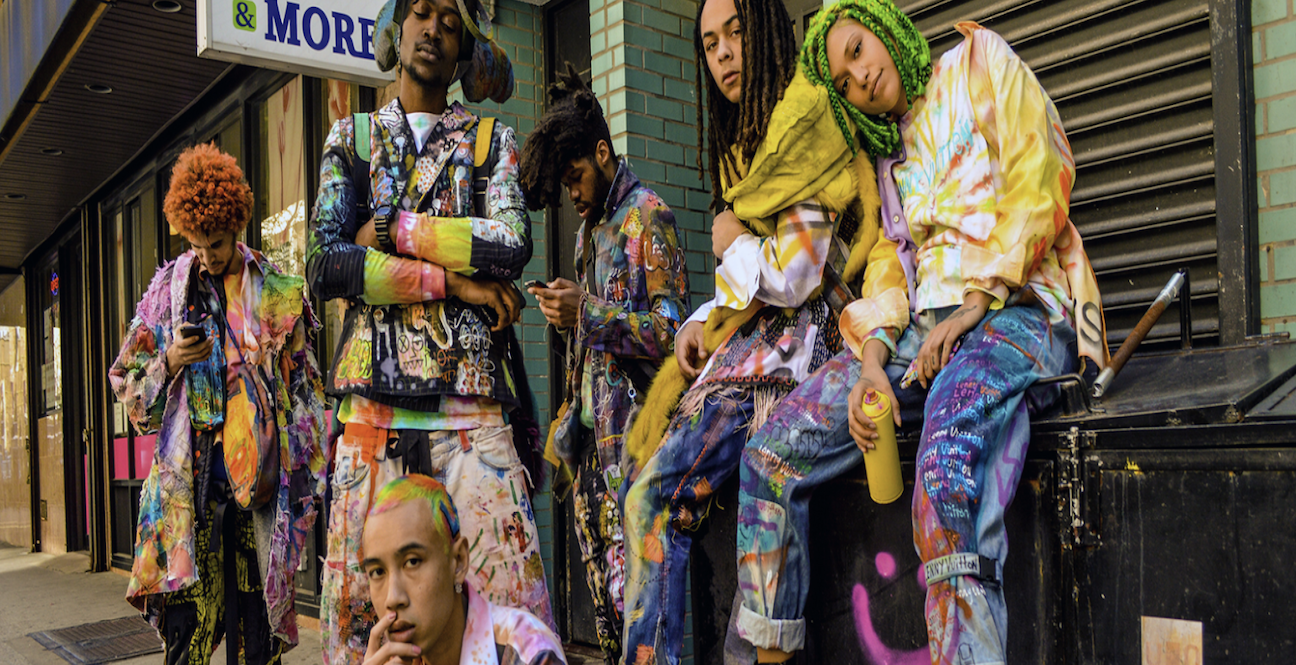 Lenny Vuitton, Fashion Design MFA '19, is inspired by dismantling and recreating, remixing common iconography as his own.
Meet a few of our graduates. The first class graduated from FIT's new Fashion Design MFA program in spring 2019, sending 15 highly original minds into the world to change fashion.
The program's unconventional students with diverse backgrounds, and encouraged fresh approaches to fashion, design, craft, and technology. Play, Focus, Edit, Conclude—as the students, guided by faculty and mentors, took their thesis from concept to collection to graduation.