Interior Design Materials Lab (IDMLab)
Welcome to the IDMLab
The Interior Design Materials Lab (IDMLab) provides physical samples of interior design and architectural products and finishes for you to use on projects in the Interior Design curriculum and other programs in the college.
As a starting point for hands-on material selection, the IDMLab provides a creative, open access environment for you to explore materials that range from commercial and residential upholstery fabric swatches to paint chips, wood finishes and solid surfaces. For more information see our IDMLab page on the Materials research guide.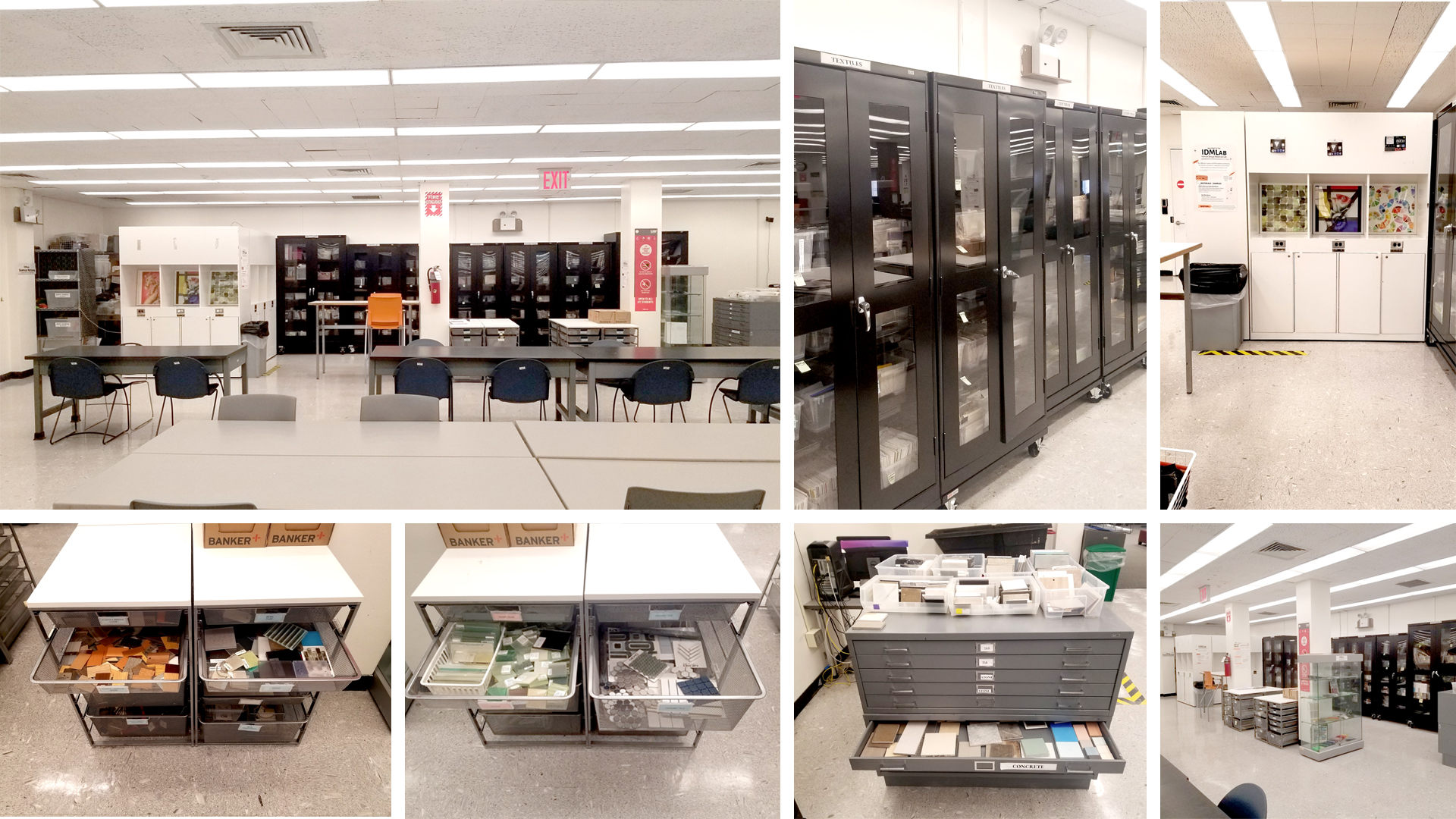 Visit
The Interior Design Materials Lab (IDMLab) is located along the northwest wall of the 6th floor in the Gladys Marcus Library at the Goodman Center. You can access the IDMLab by using the central staircase in the Library. Check the FIT Library hours page for available times the 6th floor is open for you to explore.
Interior Design student aides and library staff are on hand at different times of the week to help you with borrowing materials; however, there are currently no set hours. In the event that an aide is not available, please contact the Interior Design department at (212) 217-5550 for any questions about accessing the collection.
For Faculty
» IDMLab Visit Request - Faculty may reserve a time for their class to visit the lab that does not require librarian support
» Instruction Sessions or Tour Request - Faculty may request a lab visit with librarian support
Interior Design Related Programs
» Interior Design - Two-Year Associate Degree (AAS) and Bachelor of Fine Arts (BFA) Degree
» Exhibition and Experience Design - Master of Arts Degree
Contact Us
IDMLab - Interior Design Department
Library 6th Floor - Goodman Center E620