Faculty Research and Creative Projects
Yuniya Kawamura Contributes to Berg Encyclopedia of World Dress and Fashion
Yuniya (Yuni) Kawamura, professor, Social Sciences, was commissioned to contribute an online exclusive article on "Rompers" for the Berg Encyclopedia of World Dress and Fashion, a 10-volume reference series, which is edited by Joanne B. Eicher, regents professor emerita of design, housing, and apparel at the University of Minnesota.
Kawamura traces the social history of rompers which have a variety of names, such as onesies, jumpsuits, flight suits, and boiler suits, among many others. It is a one-piece garment which connects a top and a pair of pants with or without a seam at the waist, and it covers the entire body. Former British prime minister and leader of the Conservative Party Winston Churchill often wore a jumpsuit that was referred to as a siren suit.
Recently Kawamura was also invited to give a virtual lecture on "Sociology and Fashion" to the sociology undergraduate students at Guilan University in Iran.
Christie Shin and C.J. Yeh Discuss How to Teach Systems Thinking in Webinar
On May 11, 2021, C.J. Yeh and Christie Shin, both Communication Design Pathways, presented virtually at "In the File," which is an international webinar series hosted by Figma, a global leader vector-based software for real-time collaboration, design, and prototyping. They discussed the opportunities and challenges of teaching systems thinking in college-level design courses and shared award-winning projects from their design company, Cynda Media Lab, and UX/UI design classes at FIT.
Valerie Steele Gives Keynote at Fashion Studies Conference in Barcelona
Valerie Steele, director and chief curator of The Museum at FIT, delivered the keynote speech at II Coloquio de Investigadores en Textil y Moda (the Colloquium of Researchers in Textile and Fashion) titled "Nombres en la sombra." The colloquium was held Nov. 21 and 22, 2019, at the Design Museum in Barcelona, Spain, in conjunction with the Fundacio Historia del Disseny.
Steele's keynote addressed recent and emerging issues in fashion studies, focusing on exhibitions. Historically, fashion exhibitions tend to be chronological or retrospective narratives by large individual designers. However, there are many other important aspects that are set aside. Her talk, "Deconstructing the Canon," was delivered in English, with simultaneous translation.
Deborah Beard Gives Presentations and Judges Student Work in China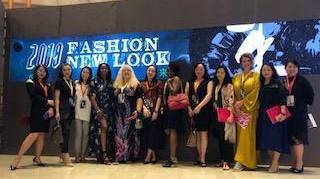 In early June, 2019, Deborah Beard, chair, Technical Design, was invited to Xi'an Polytechnic University to be a judge at its lingerie and sportswear show in Xi'an, China. While there, she also gave presentations on the future of technology and education. Beard has been invited to return next year as a featured lecturer and judge.
Julia Jacquette's Work on View in the Netherlands
An exhibition of original drawings by Julia Jacquette, chair, Fine Arts, from her graphic memoir, Playground of My Mind, is currently on view at Bergarde Galleries in the Netherlands. It is accompanied by a second exhibition called Playground, consisting of more than 30 outdoor sculptures by contemporary Dutch artists, all inspired by ideas and images put forth in the memoir. The two exhibitions opened on June 1 and run through August 30, 2019.
Bergarde Galleries is made up of former farm buildings in the town of Heerjansdam, located outside of Rotterdam. Jacquette's drawings are exhibited inside the galleries, and the outdoor artwork is situated along the walking paths that meander through the surrounding park land.
FIT Partners with Global Women's Studies Conference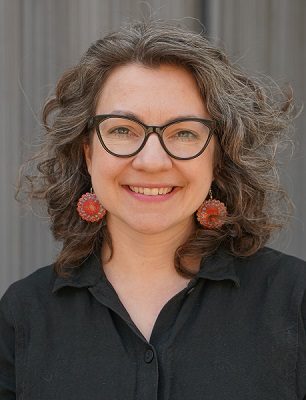 FIT was a hosting partner in this year's World Conference on Women's Studies, April 25 - 27, 2019, in Bangkok, Thailand. The conference, now in its fifth year,convenes hundreds of scholars—academics, activists, policy makers, influencers, journalists, and nonprofit leaders—from more than 30 countries to explore a range of issues related to women. This year's theme was "Activism, Solidarity, and Diversity: Feminist Movements Toward Global Sisterhood."
Melissa Tombro, professor of English and Communication Studies, helped plan the conference, reviewing papers and panels, writing elements of the printed program, and organizing panels. Tombro also delivered a lecture titled "Activist Writing: Participatory Writing and Protest Texts," about the power of women's writing as activism. She included work by FIT students who created activist and performative writing and participated in community causes.
Assistant professors Nada Ayad and Katelyn Burton Prager also spoke at the conference. In "Egypt as Other in Sudanese Literature: The Challenges of a South-South Conversation," Ayad examined representations of Egypt in Sudanese literature set after Egypt's independence from British colonial rule but before Sudan's independence from Egypt. In "Authentication Error: Monetizing the Female Body and the Implications of Digital Gender Norms," Prager investigated the rhetorical and ethical concerns of the Instagram influencer and the ways the gendered body has become a product.
International Women's Day
At the invitation of the National Gallery of Victoria in Melbourne, Australia, April Calahan, associate, Special Collections, presented a lecture on International Women's Day on March 8, 2019. Titled "Designing the Modern Woman: Early 20th-Century Couturières," the talk was held in conjunction with the NGV's exhibition The Krystyna Campbell-Pretty Fashion Gift, which features more than 200 significant pieces including works by Charles Frederick Worth, Jeanne Paquin, Elsa Schiaparelli, and Alexander McQueen among many others.
April is the author of three books on the history of fashion and has lectured at a multitude of museums and educational institutions across the United States. She is also the co-creator/host of the podcast Dressed: The History of Fashion.
Packaging Design and ISDi COIL Collaboration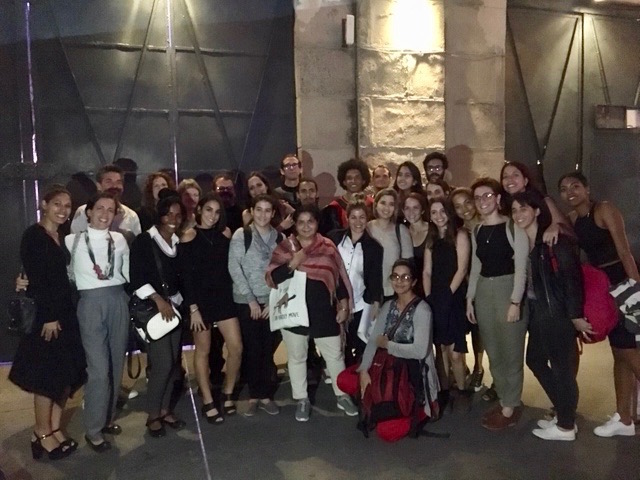 Marianne Klimchuk, Chair of the Communication Design Pathways Department, and Sandra Krasovec, Professor and Program Coordinator for Packaging Design, worked in collaboration with ISDi faculty to advance the goals of a COIL (Collaborative Online International Learning) project between ISDi students and FIT students. ISDi, located in Havana, is the only design institute in Cuba and is widely recognized for their global collaborations.
Marianne and Sandy traveled to ISDi with Troy Richards, the Dean of Art and Design, the first week in December, to kick off to this project. Working with a select group of faculty and students from ISDi, the collaboration began with a presentation, two-day intensive design workshop, and initial ISDi student design team presentations.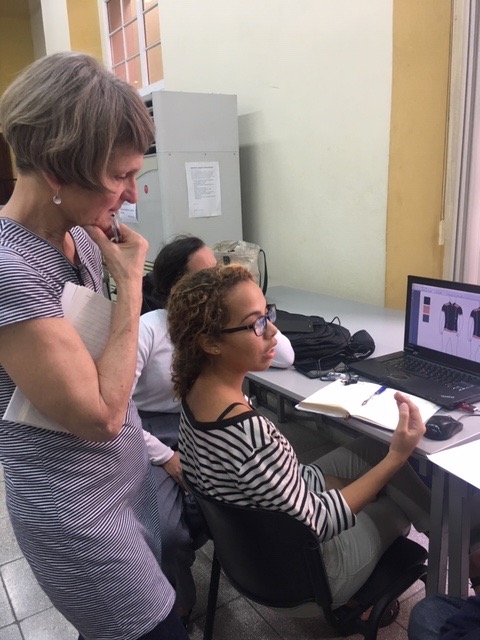 The ISDi student teams were assigned the task of developing clothing products, the brand identity, packaging design and promotional system for the classic Cuban garment the "guayabera" and completed the first initial design phase. In early February, FIT Packaging Design students will be tasked with the same objectives to complete their initial design work.
In an online setting under the leadership of the ISDi and FIT faculty, teams of both ISDi and FIT students will work together throughout the spring semester to develop their team projects. Upon completion, projected for the end of April 2019, a select group of FIT Packaging Design students along with Marianne and Sandra, will travel to ISDi to present the final outcome of the collaboration.
Jewelry Presentation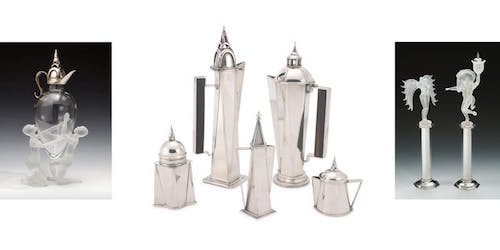 On November 22, 2018, Wendy Yothers, Assistant Professor of Jewelry Design, presented at the School of Jewelery, in Birmingham, UK, to provide an introduction to the work at FIT and to consider some of the parallels between US and UK creative education. She also reflected on her work and long career as a silversmith. From her current work, Experiments in Glass and Silver for the Table, she reimagines the vessels that join us at the table when we eat with friends.
Paper Presentation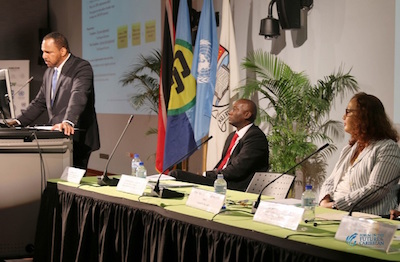 Paul Clement, Chair, Social Sciences, presented a research paper titled "The Influence of National Parliaments on Caribbean Integration: A Political Economy Perspective" at the Cambridge Business and Economics Conference on July 2, 2018. The conference was held at the University of Cambridge in England.
Instruction in Mexico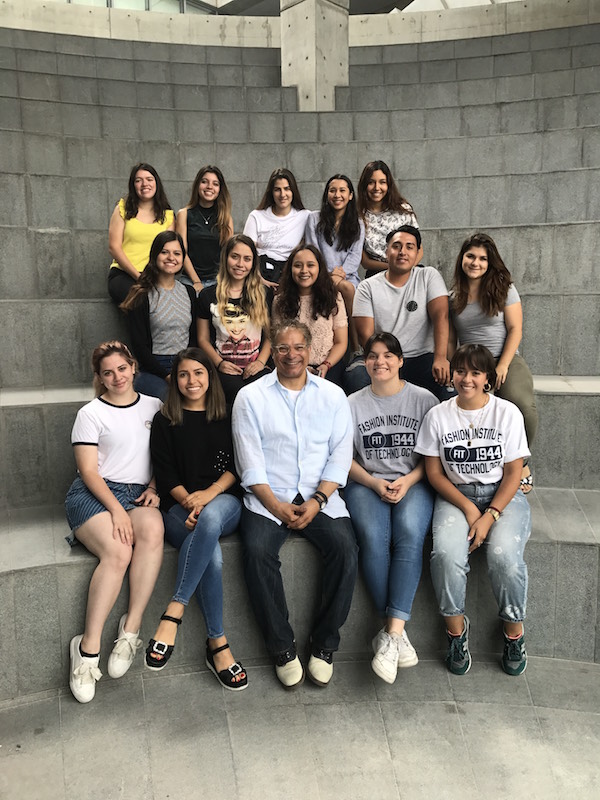 Joseph Antee, Fashion Business Management, taught at the Universidad de Monterrey in Mexico for two weeks in June, 2018. This was a result of being awarded a Fulbright Specialist Grant by the J. William Fulbright Foreign Scholarship Board and the Bureau of Educational and Cultural Affairs of the United States Department of State. He taught a total of 50 classroom hours in a two-week period, five hours a day, for ten days, with a specific focus on American fashion business strategies.
He presented in a round table discussion at the 41st Annual Fulbright Association Conference on November 3, 2018 in Puebla, Mexico, about fashion business strategies for Mexico. The FIT Newsroom recently showcased his accomplishment.
Interdisciplinary Team Visits Italy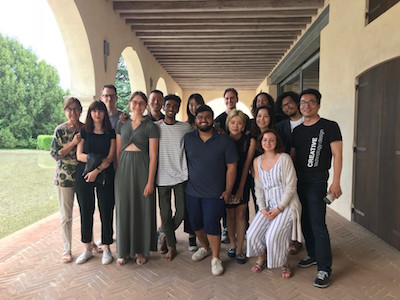 C.J. Yeh and Christie Shin, both in Creative Technology & Design, served as faculty advisors and led an interdisciplinary team of six FIT students from five different majors including Advertising and Digital Design, Packaging Design, Graphic Design, Fashion Design, and Interior Design, to Italy for two weeks in June, 2018. Their work was part of FITxFabrica, a research and development collaboration between FIT and Fabrica Centre, a world-renowned communication research centre based in Treviso, Italy. Fabrica Centre is an integral part of the Benetton Group, and the goal of this 6-month R&D collaboration is to develop a product/platform that will foster civility, respect, diversity, and inclusion.
Through a biweekly meetings and workshops, the faculty/student team started their creative process at FIT in January, 2018. In June, the team visited Fabrica's campus to refine their concepts and designs based on inputs and feedback from Fabrica's international design scholars. The creative outcomes from the FITxFabrica project will be on view at the #IMPACT exhibition in March, 2019.
The FITxFabrica project is made possible with the generous support from Fabrica as well as FIT's Diversity Office and the Office of International Programs.
Students: Emilia Debrowska, Advertising and Digital Design; Emily Kelly, Graphic Design; Haein Won, Fashion Business Management; Immanual Went, Interior Design; Jerry Hsiao, Packaging Design, Scarlett Maestre, Advertising and Digital Design.
Entrepreneurship Talk to Visiting Delegation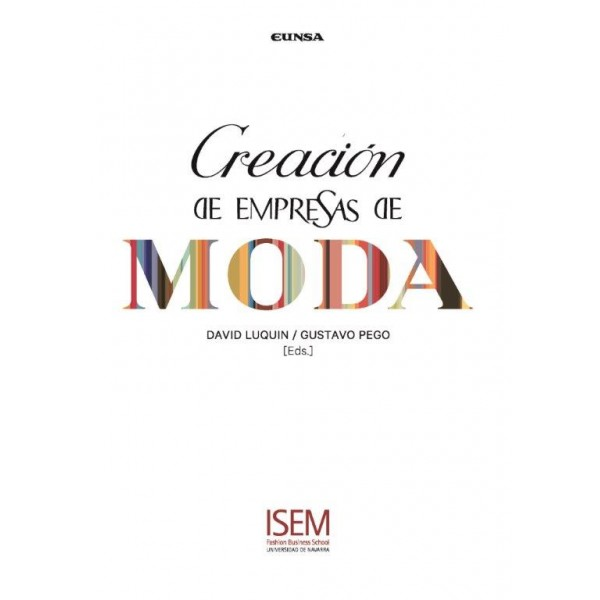 In May 2015, Meg Joseph, Associate Professor, Global Fashion Management, School of Graduate Studies, gave a talk on social entrepreneurship in the fashion industry to a delegation visiting FIT from London School of Fashion in the UK and ISEM Fashion Business School at the University of Navarra in Spain. After the talk, an ISEM faculty member asked Meg if she would like to contribute a chapter to a new textbook on fashion entrepreneurship that they were writing for the Spanish higher education market. Meg agreed and the textbook was finally published this year. Her chapter is the only contribution by a non-ISEM faculty member.
HereReference: Joseph, M. (2018). Emprendimiento social y moda [Social entrepreneurship and fashion]. In D. Luquin & G. Pego (Eds.), Creación de empresas de moda [Fashion entrepreneurship] (pp. 43-62). Navarra, Spain: EUNSA.
Research in Italy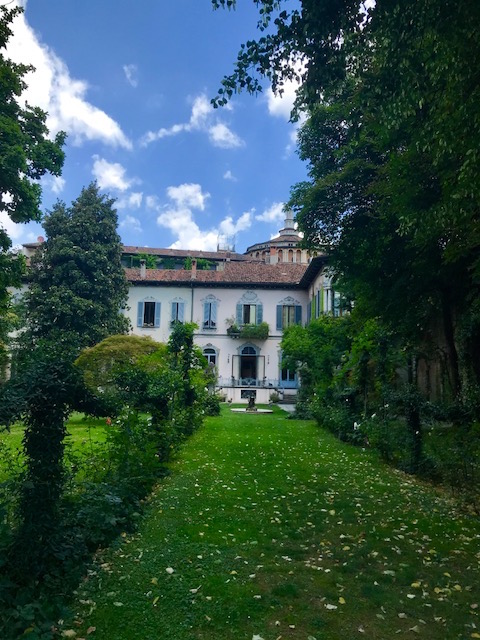 In June 2018, Isabella Bertoletti, Chair, Department of Modern Languages and Cultures, went to Milan, Italy, to conduct research on the eating habits of 15th- and 16th-century Italy, with a focus on Leonardo da Vinci's notebooks (and his relationship with food, nutrition and the kitchen) and vineyard. A gift from the Duke of Milan, who had brought Leonardo to Milan to paint the Last Supper in the cenacle of Santa Maria delle Grazie, today's vineyard has the complete genetic profile of the original grape reconstructed and is born again in its original location across from SM delle Grazie in central Milan, within the original rows and vine stock.
Presentation at Asian Studies Conference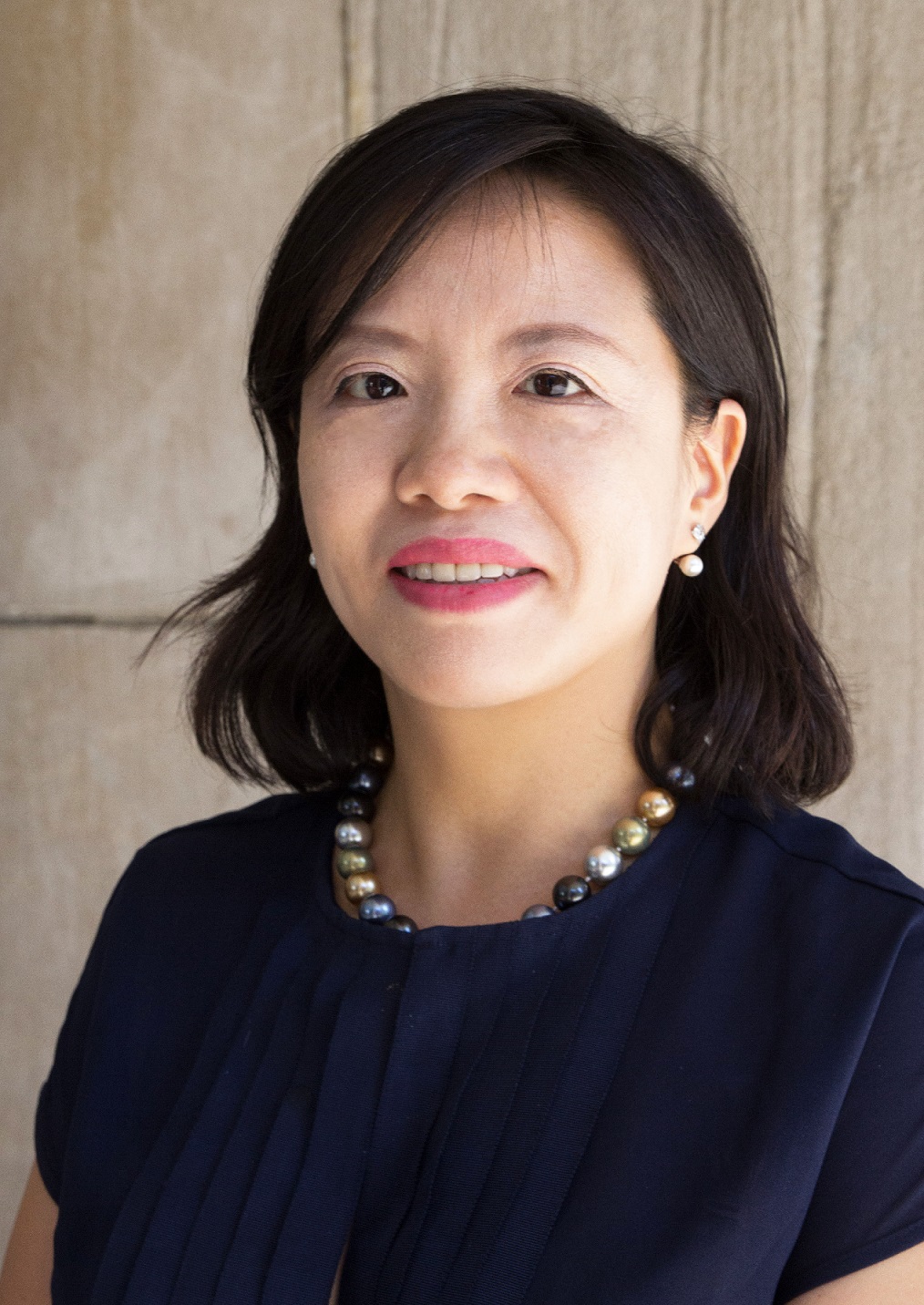 Kyunghee Pyun, Department of Art History, presented on "Modernity and Visibility of Asian-ness in Popular Culture: A Reconsideration", at the Asian Studies Conference Japan (ASCJ) Annual Conference, held at International Christian University in Tokyo, Japan, June 30–July 1, 2018.
Conference on Globalized Education
On November 2, 2018, Kyunghee and Elaine Maldonado, Director of the FIT Center for Excellence in Teaching (CET), held a regional conference on globalized education at FIT. Part of a larger initiative funded by State University of New York's Innovative Instructional Technology Grant Program, the November 2018 conference offered an opportunity for faculty from diverse disciplines, museum educators, preservation specialists and international education specialists to exchange knowledge and share research findings.
The current educational research project builds on the web site, Bamboo Canvas (http://bamboocanvas.org), originally developed by FIT Professor Kyunghee Pyun, History of Art, for international team teaching. The site is continuing to serve as a foundation for the further development of new pedagogies and classroom globalization strategies. Most recently, Asian art and craft has been integrated into diverse curriculum with virtual reality tools. This 2018 conference, Globalizing the Classroom: Beyond the Bamboo Canvas, will serve as the culmination of year-long research and development. Experts in museum education, instructional design, international education and heritage preservation will were invited to conduct workshops---to include demonstrations by Asian craft masters. Allan Goodman, President of the Institute of International Education, gave one of the opening addresses.
Paper Presented at Women's Studies Conference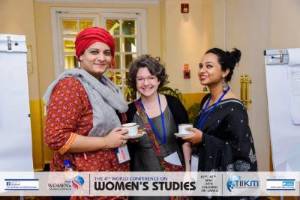 Melissa Tombro , Associate Professor, English and Communication Studies, and Women and Gender Studies Coordinator, presented a paper titled "Women Write NYC" at the Fourth World Conference on Women's Studies, May 3-5, 2018, in Columbo, Sri Lanka . Her paper examined women's contributions to the creation of NYC and a literary construct through analysis of their writings on literature, art, and activism, and received a "best in conference" award citing her research and talk.