Fashion Events Certificate
Become a fashion event planner
FIT's Fashion Events Certificate is an accelerated, interactive course that provides lectures, discussions, case studies, event development workshops, and projects. You will learn how to develop dynamic events as an individual or for a company. Learn how to plan both hybrid and face to face events during this challenging time. In this certificate, you will gain the latest insights, knowledge, and industry skills you can apply to planning diverse and sustainable events. You will explore and understand the fundamentals of various fashion events and their publicity, creative storytelling through social media, and how to bring your event from planning to staging.
This certificate is ideal for entrepreneurs who want to strengthen or launch their own event planning business, professionals interested in branded and targeted events, and individuals who want to increase their fundamental knowledge of the fashion event planning process. This certificate will essentially provide you with the tools and credentials necessary to become an independent event planner, work for a brand, agency or production company.
Become a part of the recovery of live events!
*If you think you are eligible for the 10% Alumni Discount, please complete the Alumni Verification Form prior to registration in order to receive your discount code.
Learn How To
Build the buzz for your brand and back it up with dynamic events
Understand how to use in-store, product launch, trade show, showroom and fashion shows as tools for marketing, public relations, and sales
Discover how to plan and execute virtual, hybrid, and face-to-face events
Apply all aspects of pandemic compliance to your events
Apply social media and storytelling to communicate your event
Develop strategies for successful wedding and personal events
Plan pre and post event engagement activities
Understand legal basics, insurance, and contracts
Why FIT?
Certificate is developed and taught by working industry professionals and leaders in their fields
Certificate provides real-world examples and assignments
FIT has been preparing people for careers in the fashion industry for over 75 years
Earn a certificate from FIT/SUNY, a world renowned college of art and design, business and technology
Meet Your Instructors
Barbara Berman
Lead Instructor, Fashion Events Certificate, FIT; Owner, BB's Backstage Fashion and Events; Coordinator, Costume Crew Operations, Macy's Thanksgiving Day Parade; Volunteer Coordinator, Event Supervisor, and Backstage Manager
MBA Arts Management; Registered Local 764 Theatrical Wardrobe Union; Member, Women in Film and Television; Certified COVID Compliance Officer and Pandemic Advisor for Meetings and Events; Winner 2008 Roland H Macy "Rollie" Award
As owner of BB's Backstage Fashion and Events, Barbara Berman has been on the scene at New York Fashion Week for 50+ seasons. Her clients include A-listers like Oscar de la Renta, Carolina Herrera, Longchamp, Moschino as well as rising stars and international start-ups. Her coordination work includes runway, showroom, e-commerce, in-store, pop-up, trade show and charity events throughout New York City. For 20 years, she has been the Coordinator of Costume Crew Operations for the Macy's Thanksgiving Day Parade responsible for 150 dressers. In addition to being part of this Emmy-nominated production team, she was awarded the Roland H Macy "Rollie" Award for parade service. Barbara's charitable works include Broadway Cares, Crohn's and Colitis Foundation, the United Nations First Ladies Fund, Bob Woodruff Foundation and Go Red for Women. She can also be seen on almost every season finale of Project Runway. Sometimes known as the "Fashion Fairygodmother," Barbara loves guest lecturing and mentoring students throughout the US and around the globe.
Paula Lauriano Stiehm
Paula Lauriano-Stiehm is a Native-New Yorker-turned-Floridienne with nearly twenty years of experience in the planning and execution of weddings and private events. Paula spent the better part of 2020 consulting for individuals and businesses that were displaced or disrupted by the COVID-19 pandemic, helping them to develop new strategies including the adaptation of at-home weddings and private events. Paula is a member of IATSE (International Alliance of Theatrical Stage Employees) Local 500, South Florida, and has served as a member of the production team of Boca-by-Design, Boca Raton Resort & Club, A Waldorf Astoria Resort.
Before relocating to South Florida, Paula worked as an event planner for Morgan Stanley at the onset of the global leader's China Securities Joint Venture. In a seismic shift, Paula went from securities to season two of "Say Yes to the Dress."
Paula worked with the Kleinfeld team in what she describes as a mentor-rich experience, that afforded her the confidence and aptitude for her next position as Fashion Director for Priscilla of Boston. All of which coalesced when Paula was enlisted by an exclusive members club located in Greenwich Village to plan a multi-cultural and multi-faceted wedding that was set to take place at the venue. Following the success of the wedding, Paula was asked to join the staff permanently as Director of Special Events. In addition to weddings and other private events, Paula's calendar would be filled with the planning and execution of diplomatic affairs, celebrations of the arts, culture, music, and literature, and historical and cinematic collaborations.
Lolita Alford
Lolita Alford is an accomplished marketing and event professional. Lolita has planned a number of corporate events ranging from 20 to 1,000 attendees. Developing marketing and sales strategies surrounding events has been the focus of her career over the past few years. With 7 years of instruction under her belt, Lolita has taught her students the fundamentals of event planning and oversaw student execution of events and marketing strategies to increase sales and attendance.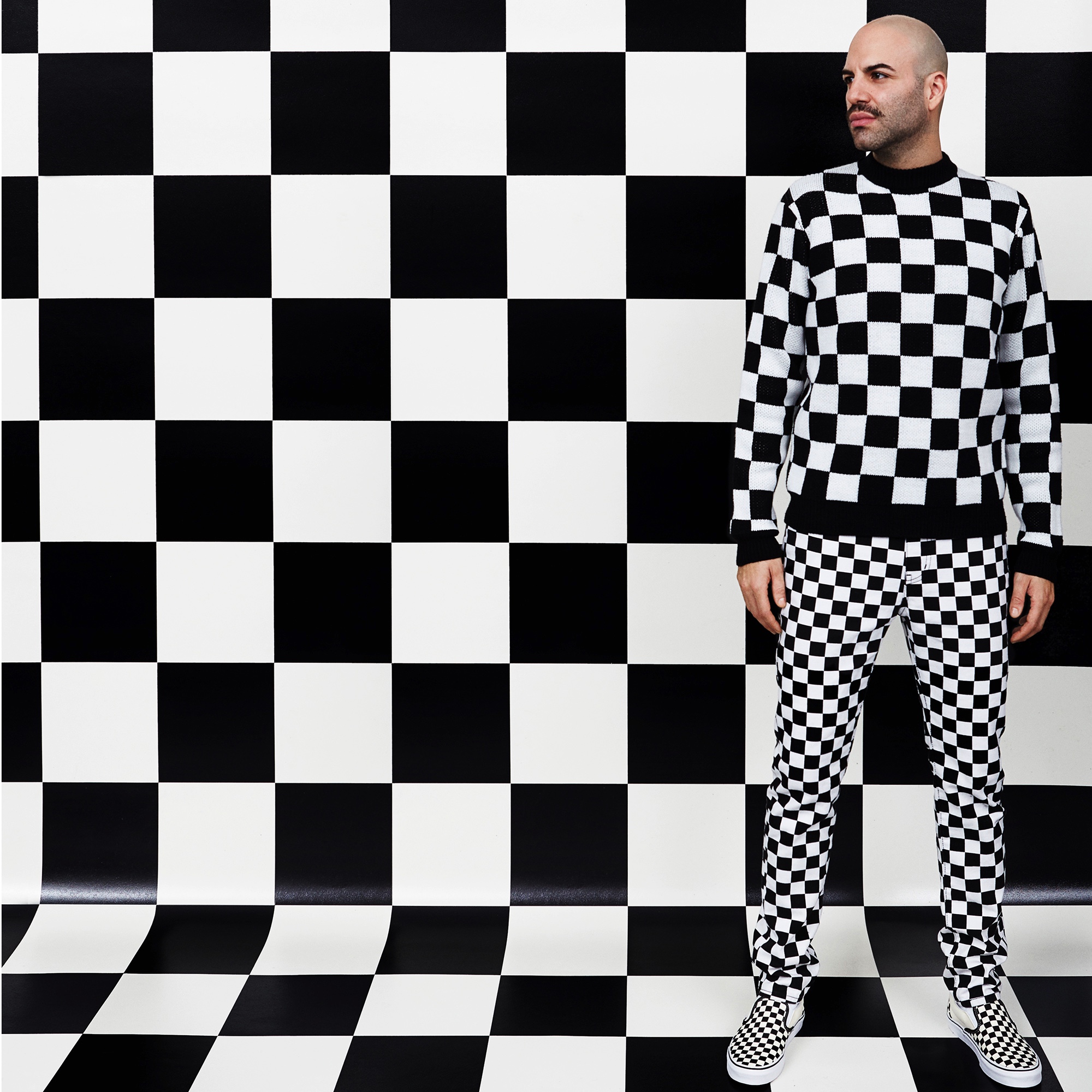 Fabrizio Babino
Fabrizio Babino is a production & branding consultant and singer/songwriter. He received a BS from the Fashion Institute of Technology and his MPS from LIM College. Through his career, Fabrizio has worked with top tier brands such as Burberry, Rimowa, Fear of God, Karl Lagerfeld, Pierre Balmain, ASPCA, IRC, GLSEN, E! News, NBC, The Tony Awards, The American Theater Wing, American Express, Delta Airlines, and YouTube.
Marcy Clark
President, Marcy Clark PR & Events
Marcy Clark is a seasoned and connected communications professional with over 18 years of experience in public relations, branding, and events. The founder of successful boutique public relations and branding consultancy Marcy Clark PR & Events, her work is grounded on the principles of storytelling, creativity, kindness, and integrity. Marcy has worked on brand development, consumer outreach, launch events, and public relations campaigns from California to the U.K. with a variety of clients in cities such as New York, San Francisco, Austin, London, Johannesburg, and Washington, D.C. Her specialties are positioning clients as experts, strategizing launches newsworthy events, and readily identifying the key messages that will connect with the media.
Marcy has produced and hosted dozens of memorable media and consumer events including product and book launches, Fashion Week events, charity fundraisers, and even successful media tours and retreats. In New York, Marcy founded and ran The Women's Mafia, an 800+ member social club known for dynamic partnerships and supporting worthy causes and independent artists and designers. Their creative and memorable events were highly sought after by brand partners and members alike. With a passion for educating and empowering entrepreneurs and the next generation of public relations professionals, she has taught popular classes such as "Your Values are Your Brand," "PR 101," "Storytelling for Business," and "Public Speaking for Visionaries."
Marcy's public relations and communications expertise includes fashion and accessories, health and wellness, retreats and festivals, authors and experts, chefs and food, interior design, and nonprofits. Placements secured in top media outlets include: The New York Times, TIME magazine, The Wall Street Journal, The Washington Post, Reuters, O: The Oprah Magazine, Everyday Rachael Ray, Town & Country, Food & Wine, Harper's Bazaar, Glamour, Elle, Vogue, Vogue Business, Women's Wear Daily, Time Out New York, Buzzfeed, PureWow, Well and Good, Goalcast, NPR, NBC, CBS, ABC, Bloomberg Radio, and more.
Marcy Clark PR & Events Website
Dalia Strum
Dalia Strum has a focus on all things marketing. She's the Founder of RethinkConnect, an Experiential Marketing Agency, and Co-Host of OneQuestionXYZ podcast, which focuses on Sales + Marketing Strategies.
Dalia's Website Dalia on LinkedIn Dalia on Instagram
David Colby
David is an attorney-at-law, a professor, and a professional negotiator. Coming from an entrepreneurial business planning background, David's experience includes strategic planning with the for-profit and non-profit sectors including social enterprise, emerging international markets as well as various art, design, technology and media projects. As Managing Partner of Colby Law Office, David oversees a law practice with a concentration on intellectual property, contracts, and business development. His law clients range from fashion designers, internet entrepreneurs, software application developers and many others engaged in creative enterprises. David is a professor at both the Fashion Institute of Technology and Parsons School of Design.
Colby Law Office Website David on LinkedIn Colby Law Office on Facebook
Outline
2 sessions: Advertising vs PR, creating your client/brand profile and reaching them with targeted events
2 sessions: In-store, trade show, showroom, product launches and fashion shows as tools for marketing, PR and sales
3 sessions: Pre and post event strategies including video teasers, virtual Q&A sessions, and hybrid meet and greets
2 sessions: Personal events including marriage proposals, minimonies, and micro weddings
2 sessions: Latest social media platforms for engagement and business
2 sessions: Virtual, hybrid, and in-person event sponsorships, partnerships and collaborations
2 sessions: Legal basics, insurance, and contracts
1 session: COVID and pandemic compliance for fashion and event planning
Center for Continuing and Professional Studies (CCPS)
FIT's CCPS offers credit and noncredit certificates and courses in fashion, business, design, technology, and marketing, to help you enter into or advance your career in the fashion and related industries. With short programs and flexible schedules, you can learn at a time and pace you can manage and afford.