Summer Middle School 4-Day Workshops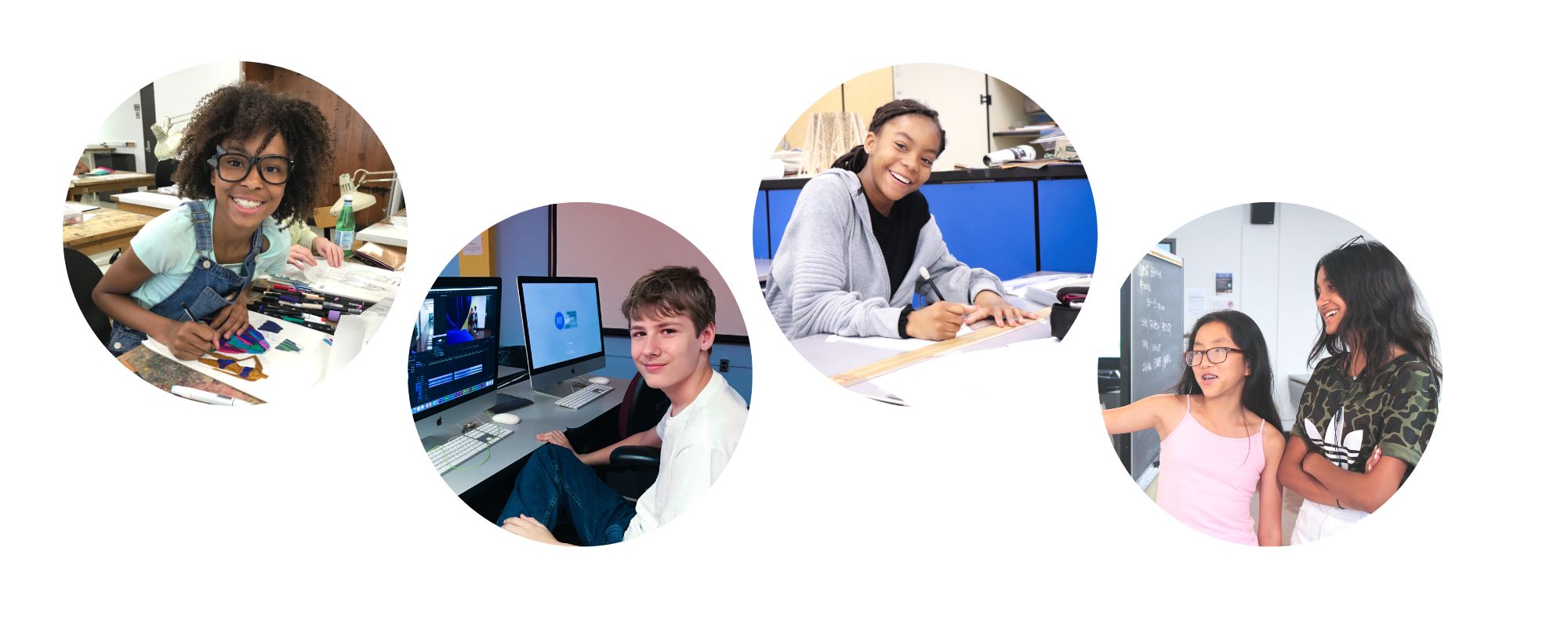 FIT's Precollege Workshops are fun, short programs that will introduce you to some of the unusual and creative topics that we specialize in at FIT. Spend four days learning a specific skill or technique or explore the many different career opportunities our graduates have. You'll be both challenged and inspired by the new techniques you'll learn and insights you'll develop in just four days!
Program Details
Eligibility: Students entering grades 6, 7, 8, or 9 as of Fall 2023
Registration
Starts March 29th, 2023 at 9:00 pm EDT
Ends June 7th, 2022 (registration will be completely closed after this date*)
*Due to the extensive technical process needed for class set up, we are unable to offer any late registration after our deadlines.
PRICE
One, In-person, 4-day workshop is $470.00 (with all fees)
One, Remote, 4-day workshop is $235.00 (with all fees)
Classes
Remote and in-person options available.
REMOTE

workshops

IN-PERSON

workshops*

*Please note that there will be additional new classes listed through out the week. We will send out an email when they are all open for registration. Join our email list

Exploring STEAM
Design, Composition, and Color Theory
Comic Book Drawing
Multi Media Workshop
DATES and TIMES:
Orientation: June/July TBA
Class Schedule, 4 sessions:
July 17, 18, 19, 20, 2023
AM Workshops: 9:30 am-12:30 pm EDT (Eastern Daylight Time)
PM Workshops: 1:30 pm-4:30 pm EDT (Eastern Daylight Time)
Additional Information
Class supplies (coming soon)
All new students must join the remote Precollege Orientation
Courses may be cancelled due to low enrollment. Students will be notified by email if cancellations occur.
Instructor Contact List *Please note: instructor assignments are subject to change
Contact Us
For assistance, email: [email protected]
Summer Precollege Office Hours: Mon–Thurs, 9am–5pm. FIT is closed Friday-Sunday, June-August, 2023