Creative Practice: led by those who practice creatively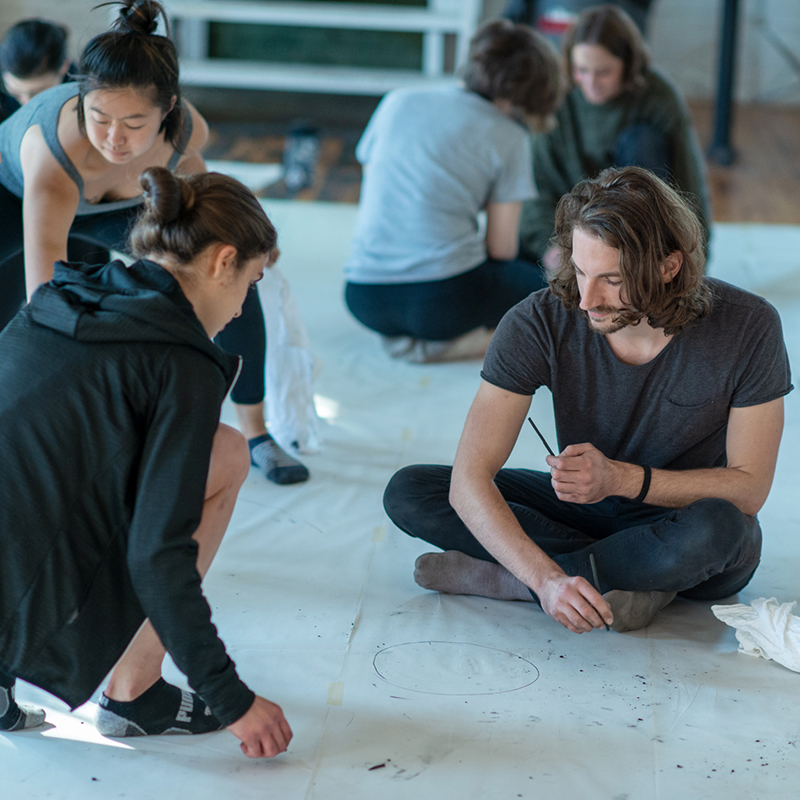 Dates TBD
CCP 001: TBD
Application Deadline: TBD
Time: Every Saturday, 9:30am - 3:00pm
Tuition: $750
Location: TBD
Guided by an internationally-recognized artist, this new, one-of-a-kind series of Saturday workshops provides participants with direct, hands-on practice in discovering and developing their creative talents, with a special emphasis on visual art and our experience of the visual world.
Our era of constant distraction makes it increasingly difficult to access the creative flow state. Our busy outer environments compromise our ability to sustain inner focus. Creative play can help us become more flexible, adaptable, and innovative. Each week participants are led through a series of hands-on exercises that foster the discovery and building of their own individual creative practice.
As we build compositions, we will break down creative practice into different components and possibilities, from the rigorously ordered to the free-form. Guided improvisational exercises will utilize aspects of 2-D practice (drawing, painting, and collage), and 3-D practice (designing, sculpting and installation). Gentle movement exercises will increase mindfulness and observational skills.
Open to creative seekers of all kinds, this is centered upon the idea that everyone, regardless of "inherent talent" or life experience, possesses creative and artistic skills.
• those who wish to reboot a creative avocation • working professionals who are seeking a creative toolkit with which to apply new ideas and energy to their current position • those who want to fashion a creative outlet as they navigate the hectic demands of everyday life •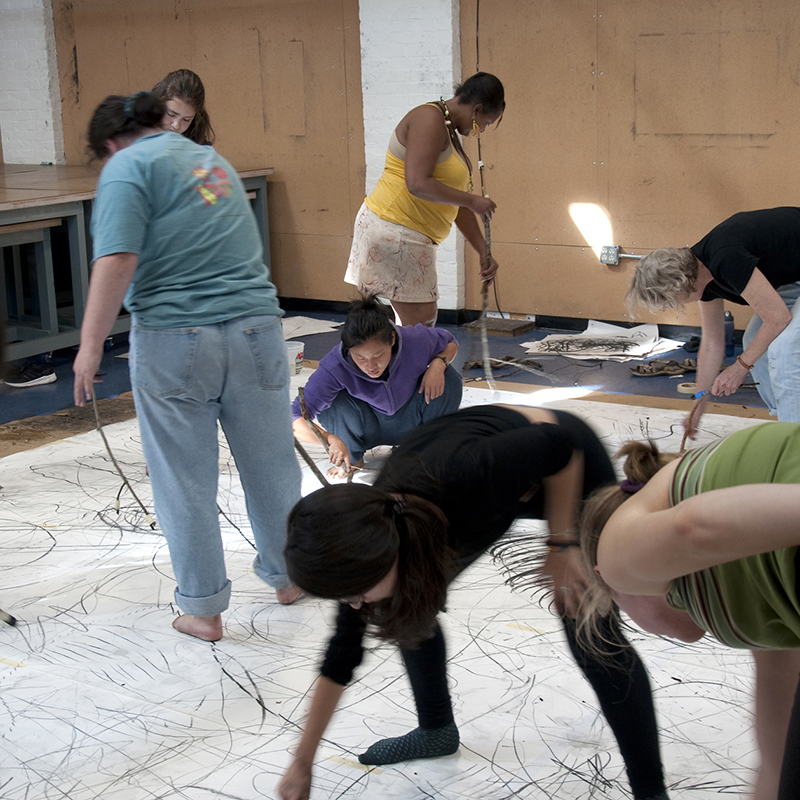 Learn How To
Assess and foster your creative strengths
Identify and utilize methodologies for creative practice that suit you best
Create a plan for long-term creative practice
Access a creative flow state through creative play
Discover tools for undoing creative blocks
Build creative resiliency in an overly distracted world
Why FIT?
FIT provides students with an uncommon blend of hands-on, practical experience, and theory through programs geared towards today's rapidly growing creative economy.
The School of Graduate Studies exemplifies FIT's culture of collaboration, innovation, and advanced research.
Internationally renowned, FIT draws on its New York City location to provide a vibrant, creative community in which to learn.
Earn a certificate from FIT, a part of the State University of New York and a leader in career education in art, design, business, and technology for almost 75 years.
Meet Your Instructor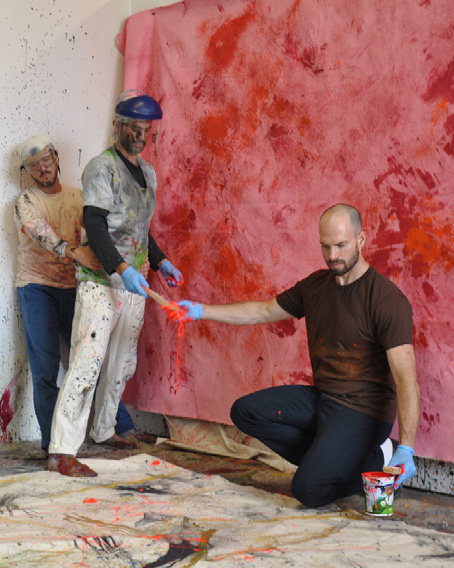 Jonathan VanDyke
Jonathan VanDyke is a visual artist based in New York City. Recent solo exhibitions have appeared at 1/9unosunove in Rome, Loock Galerie Berlin, Tops Gallery in Memphis, Four Boxes Gallery in Denmark, and Scaramouche in New York. Recent solo performances and commissions have appeared at The Columbus Museum in Georgia, Storm King Art Center, Este Arte in Uruguay, The Power Plant in Toronto, Vox Populi in Philadelphia, The National Academy Museum in New York, and The Albright-Knox Art Gallery. His work has been featured in many group exhibitions, including Queer Abstraction, a major survey currently on view at The Des Moines Art Center.
His work has been widely reviewed in publications, including Art Forum, TimeOut New York, Art Papers, The Philadelphia Inquirer, Modern Painters, Art Review, The Buffalo Review, and Creative Correspondence. VanDyke received his MFA from The Milton Avery Graduate School at Bard College. He did post-baccalaureate study at the Glasgow School of Art and The University of Glasgow as a Rotary Ambassadorial Fellow. He also studied at The Atlantic Center for the Arts (where he was mentored by artist Paul Pfeiffer), and The Skowhegan School of Painting and Sculpture.
VanDyke has served as a faculty fellow at The University of Chicago, Illinois State University, The Pennsylvania Governor's School for International Studies, and Krabbesholm Højskole in Denmark. He designs and leads collaborative painting and performance workshops that have been presented at many institutions internationally. Upcoming workshops will appear at Mt. Holyoke College in Massachusetts and Dickinson College in Pennsylvania. He currently serves on the faculty of both the Low-Residency and Devised Performance MFA programs at The University of the Arts in Philadelphia.

Outline
Day 1: Introduction to the class • Elemental starting points: movement exercises and improvisational techniques • Creative practice as an individual and as a collaborator • Discovery and assessment techniques for developing creative practice and maintaining a creative flow state
Day 2: Exploring order and pattern as tools for creative practice • Elemental shapes as building blocks • The use of repetition as a generative process • The grid in everyday life, and how to work within and without it
Day 3: Exploring expressivity as a tool for creative practice • The use of organic and entropic form • How to utilize disorder and interruption in creative growth • The "surreal" and the absurd as artistic techniques
Day 4: The Objects we use; the Spaces we inhabit: expanding our creativity into the spaces around us • Reflecting upon our natural and built environments as contexts for creative discovery and practice • Building observational skills as a tool for creativity • Moving forward: applying class work to everyday life
Center for Continuing and Professional Studies (CCPS)
FIT's CCPS offers credit and noncredit certificates and courses in fashion, business, design, technology, and marketing, to help you enter into or advance your career in the fashion and related industries. With short programs and flexible schedules, you can learn at a time and pace you can manage and afford.