Degree Details
FIT offers the Associate in Applied Science (AAS) and a Bachelor of Fine Arts (BFA) degrees in Interior Design. See eligibility requirements before you apply.
The interior design program leading to the Bachelor of Fine Arts degree is accredited by the Council for Interior Design Accreditation, 206 Grandville Avenue, Suite 350, Grand Rapids, MI, 49503.
The CIDA-accredited program prepares students for entry-level interior design practice, for advanced study, and to apply for membership in professional interior design organizations. The Bachelor of Fine Arts degree granted by FIT meets the educational requirement for eligibility to sit for the National Council for Interior Design Qualification (NCIDQ) Exam.
The Interior Design curriculum promotes mastery of design techniques, proficiency in the latest technology, and development of the business and presentation skills required for a successful career. A firm foundation in the liberal arts is an integral part of the program.
Students have access to The Computer Commons and the Peter G. Scotese CAD/COM computer lab.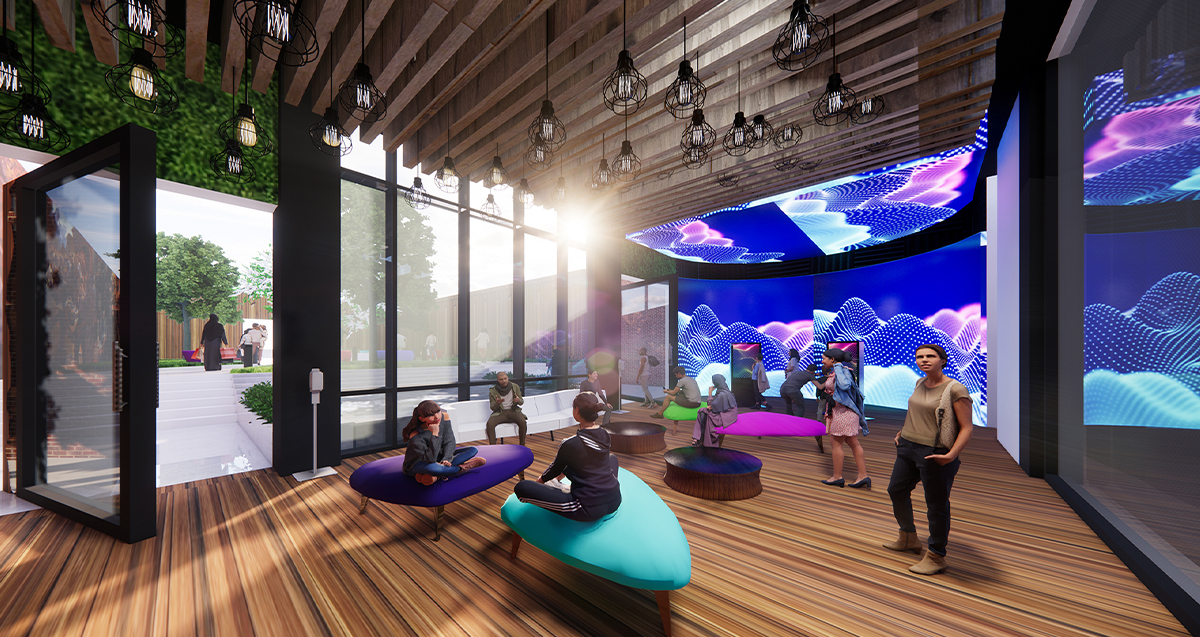 The two-year AAS program teaches design fundamentals, including space planning, lighting design, and applications of color, materials, and furnishings. In the last semester, you will research a particular building and plan its conversion for a different use. Past projects include the conversion of a multi-story townhouse into a nonprofit facility, complete with a gallery, gift shop, office, meeting space, and private residence
In the two-year BFA program, you will master more advanced design techniques, and apply them to complex building types, including townhouses, country and vacation homes, retail stores, and government and religious facilities. Students complete a two-semester senior thesis project, which culminates in a presentation to a jury of practicing professionals.
Learn From the Best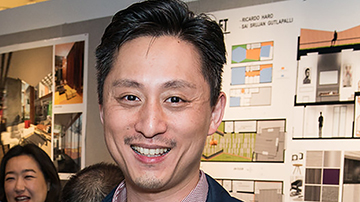 Ethan Lu
Lu is an assistant professor at FIT and a principal at Metropolitan United Studio. A registered architect and LEED-accredited professional, he was a designer for the 2.1-million-square-foot Bank of America Tower. Lu has taught at Columbia University, Parsons School of Design, and the New York School of Interior Design.
He is a Registered Architect in NY and NJ, NCIDQ Certified Interior Designer, and LEED Accredited Professional.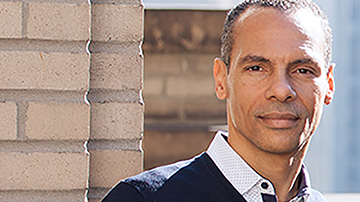 Eric Daniels
Daniels is a professor in the Interior Design Department. An expert in interior design, he received his Bachelor of Architecture at the Pratt Institute and is
a principal architect at Eric K. Daniels Architect, PC. With over 30 years of experience, he has excelled in the
design and construction of high-end projects and as a co-founder of thinkshift studio, he engages clients in a process of discovery and innovation, then applies those ideas to actionable plans.
Contact Us
If you have questions about this program, please reach out.
Interior Design
School of Art and Design
Pomerantz Center, Room D316
(212) 217-5550