Degree Details
FIT's Menswear program provides an education in the design, technical, and business aspects of the industry. In hands-on classes, you will explore your creativity, master the technology, and develop a professional portfolio.
Students network with industry professionals, who serve as teachers, mentors, and guest lecturers. They visit designer showrooms and attend major fashion shows in New York City, their extended campus, and have the opportunity to study abroad in Paris and Milan. The Menswear Club sponsors trips to such leading companies as Nike in Portland, Oregon; Levi Strauss in San Francisco; Patagonia in Los Angeles; and Land's End in Madison, Wisconsin, where students meet with executives and designers.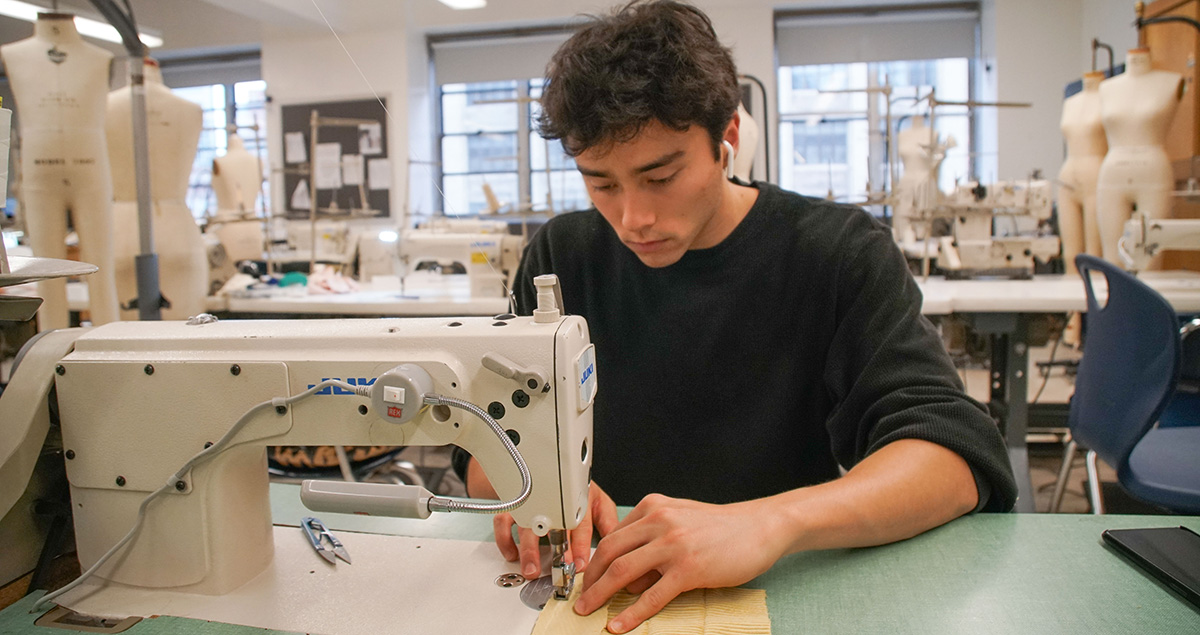 The two-year Associate of Applied Science (AAS) degree program curriculum exposes you to every phase of menswear, including:
fundamentals of textiles
patternmaking
tailoring
computer-aided design (CAD)
marketing and sales
Internships provide real-world industry experience. One internship is required, but many students find that taking multiple internships gives them a competitive advantage. Students have interned at companies that include Phat Farm, Nautica, Perry Ellis, Tommy Hilfiger, and Macy's.
You can gain a global perspective on menswear through study abroad opportunities in the fashion capitals of Paris and Milan.
SHOW US YOUR WORK: A COMPETITIVE PORTFOLIO IS REQUIRED FOR THIS MAJOR
Contact Us
If you have questions about this program, please reach out.
Menswear
School of Art and Design
Business and Liberal Arts Center, Room B701
(212) 217-5000