Beyond Graduation
FIT enjoys international recognition for the quality of its programs and the caliber of its graduates. At FIT, you're connected through a faculty of industry professionals and extensive networking opportunities. As a result, FIT graduates have a higher than average job placement rate.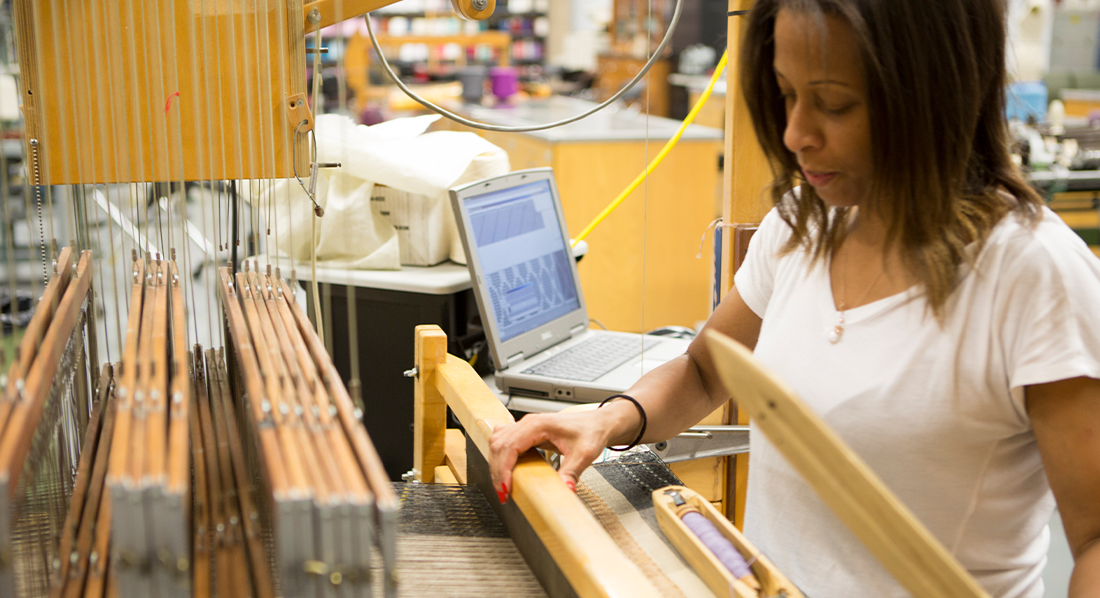 Textile/surface designers work in women's wear, menswear, children's wear, home furnishings, and product design companies including Lectra/CDI, Ralph Lauren, F. Schumacher, Cowtan & Tout, Madewell, Springs Industries, P. Kaufman, Kravet, Victoria Secret, Coach, Target, and Abercrombie and Fitch.
Endless Possibilities for Experimentation and Innovation
Fiber art uses many materials and processes, giving Textile/Surface Design professionals infinite opportunities to explore tactile environments for their ability to provide multisensory experiences.
Contact Us
If you have questions about this program, please reach out.
Textile/Surface Design
School of Art and Design
Business and Liberal Arts Center, Room B521
(212) 217-5140