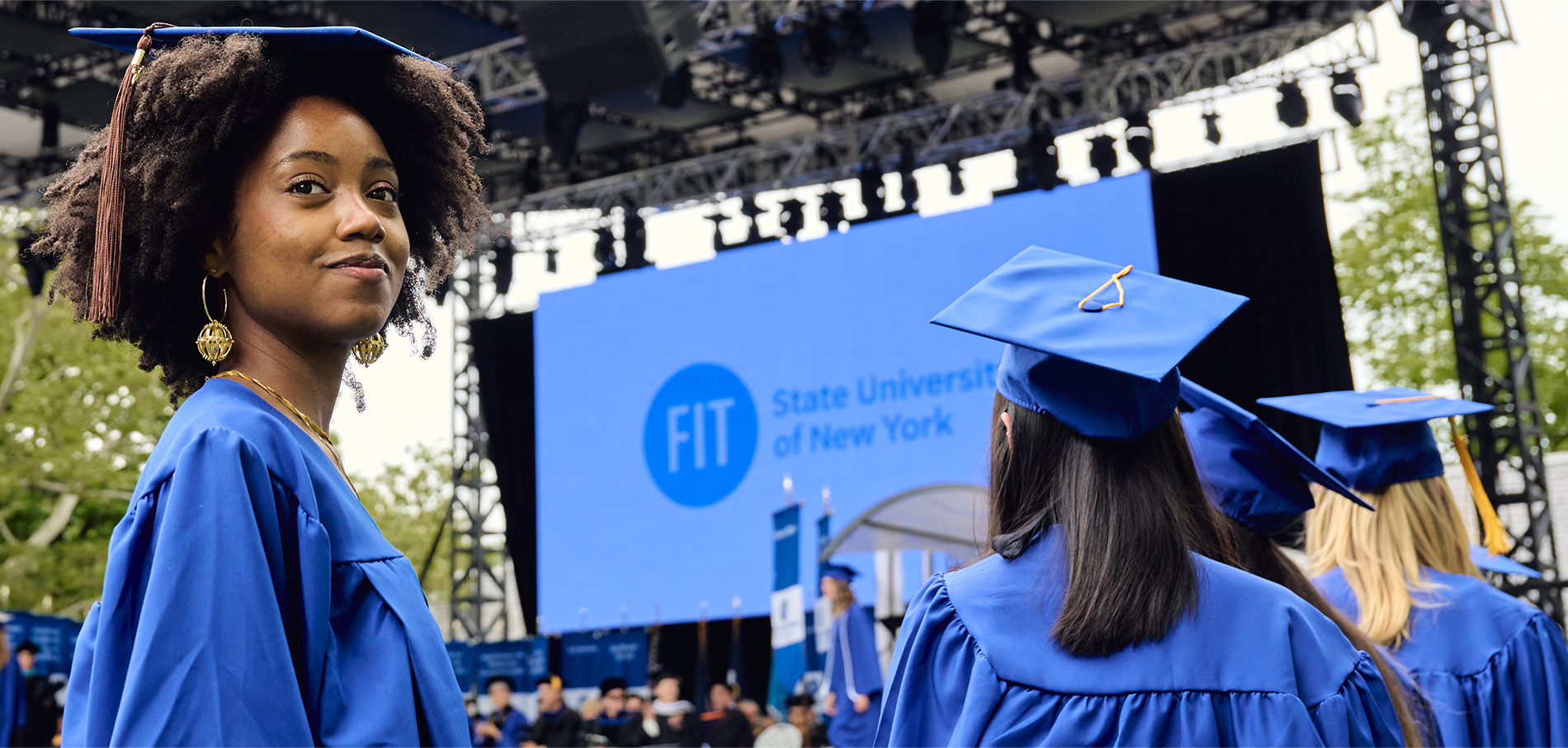 Traditions and Annual Events
FIT's rich history links generations of students, faculty, staff, and alumni. Learning about and taking part in our traditions is a meaningful way for students to become part of the FIT community.
Here are a few of the events that connect our community members year after year.

Commencement
Commencement is a time for the FIT community to express pride in our graduates as they celebrate their academic achievement and move into the next stages of success and leadership.

Grad Week
Prior to commencement, FIT shows its appreciation for our graduating students during Grad Week. Grad Week kicks off with FIT's annual block party and continues with activities, events, and giveaways for graduates.

Legacy Week
During Legacy Week, FIT incorporates four principles that bring us all together: SPIRIT, CONNECTIONS, FAMILY, and COMMUNITY. Join us as we honor our past, celebrate our present, and plan a future rich in creative possibilities.

Family Day
As part of Legacy Week, Family Day gives the family members of our students the chance to strengthen their own ties to FIT. Family Day includes special events and activities, including campus tours, faculty presentations, and performances.

Wellness Week
FIT celebrates wellness with fun, physical and spiritual resources, and events.