Fashion Business Essentials
A 6-week intensive for fashion entrepreneurs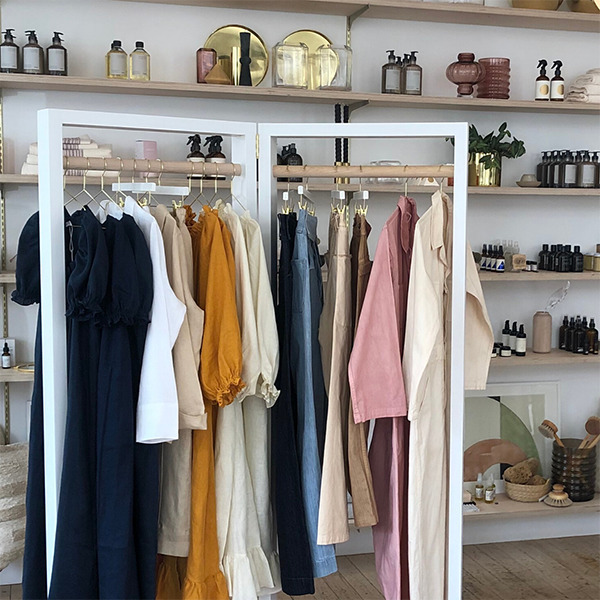 Spring 2022 Dates (Remote)
NCC 001: March 1 - April 7, 2022
Time: Every Tuesday and Thursday, 6:10pm to 9:10pm EST
Tuition: $1,400
Online Platform: Webex
In its fifth year, FIT's Fashion Business Essentials certificate program has helped hundreds of fashion entrepreneurs build their businesses. This distance learning program (tune in from anywhere) brings the New York City fashion industry to you. Skilled instructors will share their extensive experience and know-how. Each session will provide relevant (implementable) takeaways and an opportunity for you to bring into the discussion your individual needs and concerns.
This certificate program is designed for those just starting a fashion business, those in business for a few years, and anyone with an interest in better understanding the fashion industry.
Technology Requirements
High-speed internet connection
a standard laptop or desktop computer that is capable of running the latest browser and streaming media
built-in or external webcam and speakers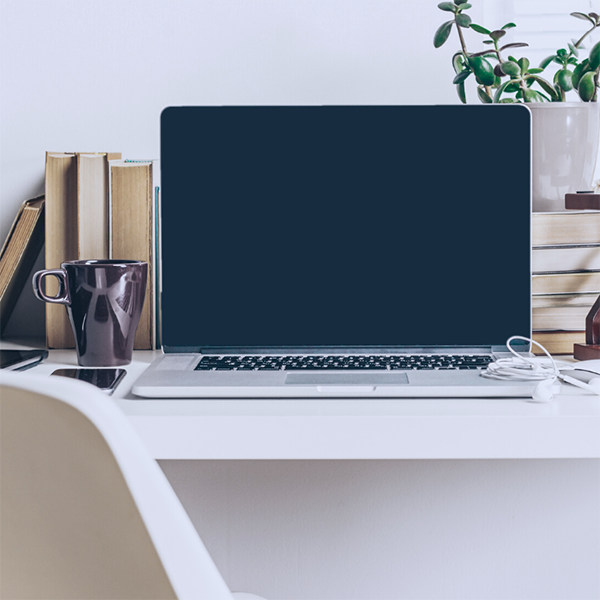 What You Will Learn
Legal basics for opening and running a fashion business
How to develop a brand identity
How to work with patternmakers
How to work with factories both domestic and off-shore
Sales and merchandising tips
How to work profitably with retailers
Operations management
The basics of round one fundraising
Why FIT?
Classes taught by top industry experts
Our focus is on helping you transition or advance your career
Earn a certificate from FIT/SUNY, a world renowned college of art and design, business and technology
Meet Our Faculty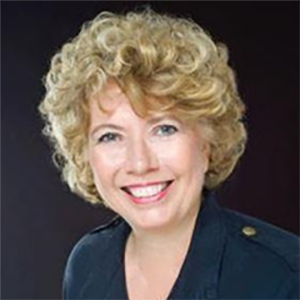 Sandra Holtzman
Sandra Holtzman is an award-winning copywriter/creative director, marketing strategist, and serial entrepreneur. She has started four companies, including Marketing Cures (marketingcures.com), a boutique marketing company that just celebrated its 23rd anniversary. Her customer-focused marketing research strategies have helped companies improve their returns-on-investment from 60%-1,000%. Her latest startup is called MarketingCures GPS (Grow.Pivot.Stabilize.) and consists of peer-to-peer advisory cohorts designed to help like-minded small businesses grow quickly.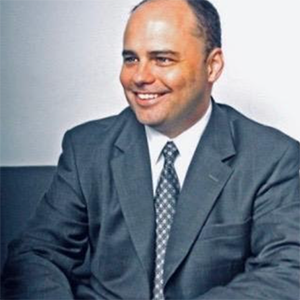 David Colby
David is an attorney-at-law, a professor, and a professional negotiator. Coming from an entrepreneurial background, David has started and operated several businesses as well as having over 20 years of experience engaging in strategic planning services with the for-profit and non-profit sectors including social enterprise and a diverse variety of art, design, technology, and media projects. As Managing Partner of Colby Law Office, David oversees a law practice with a concentration on intellectual property, contracts, and business development. His law clients range from fashion designers, internet entrepreneurs, software application developers, and many others engaged in creative enterprises. David is a professor at both the Fashion Institute of Technology and Parsons School of Design.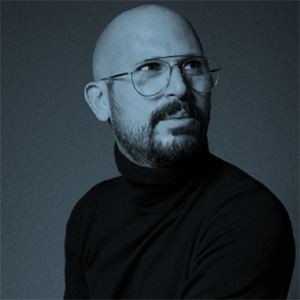 Rony Zeidan
Born and raised in Beirut, Lebanon of an Italian-Egyptian mother, and a Lebanese father, he immigrated to the US in 1995 to pursue his education in Graphic Design and Photography prior to embarking on his career which culminated with the creation of his branding agency RO NEW YORK in 2009. A branding expert with rich industry experience at L'Oréal Luxe, Kraftworks, and LVMH, Rony leads his team of creatives in developing innovative solutions for clients in fashion, beauty, luxury, lifestyle, wellness, and hospitality. He has strategized and executed comprehensive brand evolutions for large corporations such as Unilever, Johnson & Johnson, COTY, L'Oréal, Marriott, Starwood, Hearst Media, and One Jeanswear Group, and built entirely new brands from the ground up. Rony has contributed as a trusted voice in branding and advertising to several esteemed publications, including WWD, Glossy, Luxury Daily, Digiday, Forbes and The Washington Post. He continuously fosters important growth and industry development in mentorship roles at NYCEDC's Fashion-- take out.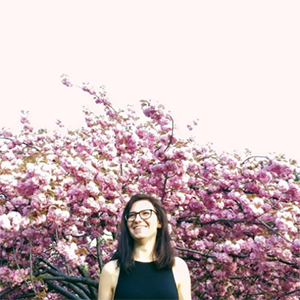 Katia Protsenko
Katia Protsenko has helped build and staff the operations team at Launch Collective and currently serves as Partner and Director of Operations. It is the combination of financial acumen and an understanding of the creative process that allows Katia to successfully implement financial, operational, and logistical structures within the fashion industry. Katia's overall goal for the brands she helps launch is to create sustainable, scalable, and efficient financial and operational structures.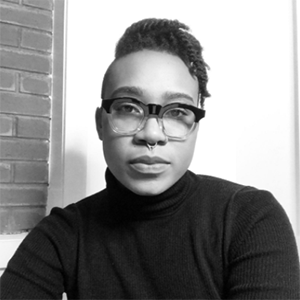 Calli Roche
Calli Roche is the founder of Fugitive Patterns, a pattern-making and product development studio based in Brooklyn, NY. Fugitive Patterns was created to translate conceptual vision into tangible objects. Our work focuses on a commitment to understanding a designer's vision and motivation. Past clients include Area, Lem Lem, Dion Lee, Rachel Comey, A-Company, and Veronica Beard. We also work with recent graduates, emerging designers, and stylists, taking them from concept to sample ready for production.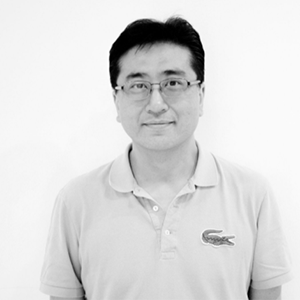 Peter Chan
Peter is Chairperson and an Associate Professor at the Production Management Department at FIT. Peter is co-founder of Sunrise Studio Inc., a high-end sample and production factory located in the NYC Garment District. Peter gained extensive production experience with Donna Karan Collection, Halston Signature, and Amsale.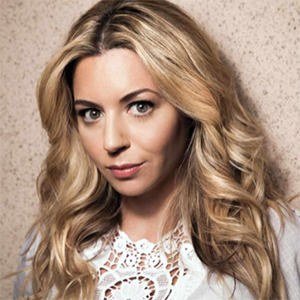 Danielle Franken
Danielle Franken and her business partner Jeff Lasota are the owners of two businesses in the fashion space. One is a multi-brand showroom selling 10 international brands to retailers around the world. They also own and operate a 20k square foot experiential retail space at Miami's Faena Hotel where they curate and purchase 200 brands, and sell to global luxury travelers. Most recently Danielle served as the President of East Coast Women's Shows at Informa. She was responsible for sourcing, curating, and activating the bi-annual Women's Designer trade show. Previously, Danielle was Vice President of Belstaff and Stella McCartney for 10 years.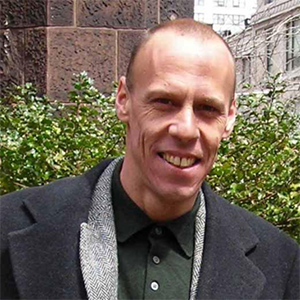 Andrew Ward
Andrew Ward is a veteran of the Fashion Industry and has worked for numerous branded businesses such as Evan Picone, Gant Shirts, and Joe Boxer in addition to 15 years of developing private label programs for department, specialty, and chain retailers throughout the United States and Asia. Andrew is an Adjunct Professor at the Fashion Institute of Technology's Fashion Business Management department.. Andrew works on numerous programs supporting local apparel manufacturing including the CFDA's Fashion Manufacturing Initiative and ITAC's Rapid Intervention Program for Garment Center fashion manufacturers.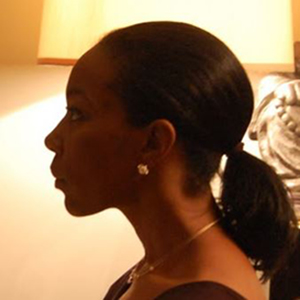 Gina Ramcharan
Gina B. Ramcharan founded Idea Manufacturer in 2013, knowing that the small business community could benefit from the strategic influence she provided in the luxury brand arena. As a thought leader, she partners with clients to develop new ideas and strategies that breathe life into their businesses while forecasting potential obstacles to avoid or eliminate. Basically, she's the Marie Kondo of business consulting, but cooler. She has worked with clients in the personal services, retail, eCommerce, hair care, non-profit, construction, consumer goods and food & beverage industries—and loved every minute of it. She is also the architect and Program Director for THE LILLIAN PROJECT at HBA, Harlem's first business incubator for African American women.
Outline
Fashion Entrepreneurship: An Overview
In this overview, you will learn program goals and objectives, explore possible business strategies, and hit the basics of writing a plan to build a strong foundation for your business. Break up into working groups exploring each brand's identity and mission.
Instructor: Sandra Holtzman
Legal Basics
A straight-talking guide to staying out of trouble and knowing your rights. Learn how to set up your business, form contracts and agreements, obtain trademarks and copyrights. This course covers the basics, from collections to liability to intellectual property law.
Instructor: David Colby
Branding: Building Your Foundation
Understanding what your brand means and how to articulate it is the key to developing a strong business. At the same time, you must understand your target market and culture. Learn ways to define your brand, explore your target, and tap into culture.
Instructor: Rony Zeidan
Branding: Mastering your Pitch
Review the basic components of a brand, learn what brand equity is and why building it is important. You will solidify your understanding of a brand with focused group exercises that deconstruct successful brands and help you build your own. Break up into working groups and develop your brand identity based on the brand identity of both well-known companies and those that are emerging. Perfect your brand's elevator pitch.
Instructor: Sandra Holtzman
From Sketch to Sample: Working with a Patternmaker
The pattern is the foundation of any garment, it transports an idea, a sketch, an inspiration into the physical realm. Learn what is required to create a development tech pack, identify important specifications, launch new styles, and conduct a productive development fitting. Learn the rules of thumb for working with a sample room to get the best product in the least number of fittings.
Instructor: Calli Roche
Production and Sourcing Options in Domestic and Overseas Markets
Learn the basics: spec sheets, cutter-must, how to make, read, lay, and cut patterns, how to lay-up/spread fabric, the different stitching techniques, and how to figure wastage. Review options for sourcing fabrics and trims, discover the manufacturing opportunities and other resources available in New York City and globally.
Instructor: Peter Chan
Sales and Merchandising
Learn the key considerations when merchandising a collection and how to approach a buyer. Use this knowledge to successfully sell to retailers and direct to customers.
Instructor: Danielle Franken
Working with Retailers
You must understand retail math to successfully work with retailers -- from open-to-buy to calculating gross margins. Learn how these standard formulas are used in evaluation and decision-making and avoid chargebacks.
Instructor: Andy Ward
Pricing Strategies in the Pandemic World
Fashion brands are using near-term playbooks to help navigate this unique moment driven by macro-economic forces created by the pandemic. Learn how to work up a near-term plan to help implement new pricing and sales strategies that reduce uncertainty in your business, better to serve the customer's new needs while getting some financial stability back on track.
Instructor: Lisa Hendrickson
Operations Management
Operations management supports the growth of your business. Learn how to become an efficient planner, organizer, and supervisor of your production and manufacturing services. Learn how efficiency here supports the growth and success of your business. We will review all that the pandemic has taught us about supply chain management.
Instructor: Katia Protsenko
Funding, Round One / The Basics
The purpose of this class is to identify and describe the various funding options available to entrepreneurs at each stage of their business growth.
Instructor: Gina Ramcharan
About the Center for Continuing and Professional Studies (CCPS)
FIT's CCPS offers credit and noncredit certificates and courses in fashion, business, design, technology, and marketing, to help you enter into or advance your career in the fashion and related industries. With short programs and flexible schedules, you can learn at a time and pace you can manage and afford.