Degree Details
FIT offers a Bachelor of Fine Arts (BFA) program in Packaging Design. See eligibility requirements before you apply.
FIT offers the only Packaging Design BFA program in the U.S. Students will use state-of-the art design software and technology to create one-of-a-kind designs for their projects.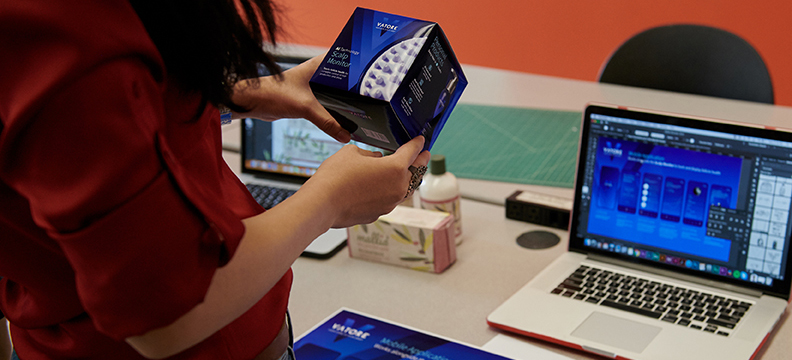 To keep you competitive in the global marketplace, the Packaging Design curriculum includes:
branding
design strategy
market trends and consumer behavior
sustainability
digital design
technology and structural design
marketing solutions for retail and e-commerce
brand activation
A required internship gives you real-world experience at a major design firm or consumer product goods (CPG) company — and offers the possibility of full-time employment after graduation.
At the annual portfolio showcase, you will display your design thinking and creativity to leading creative directors and designers, many of whom are FIT alumni.
You'll have opportunities to network with design professionals, explore the diverse experiences of our alumni, and collaborate with fellow students through projects and competitions.
SHOW US YOUR WORK: A COMPETITIVE PORTFOLIO IS REQUIRED FOR THIS MAJOR
Contact Us
If you have questions about this program, please reach out.
Packaging Design
School of Art and Design
Pomerantz Center, Room D319
(212) 217-5630