New Creatives Advertising Portfolio
Prepares art directors and writers portfolios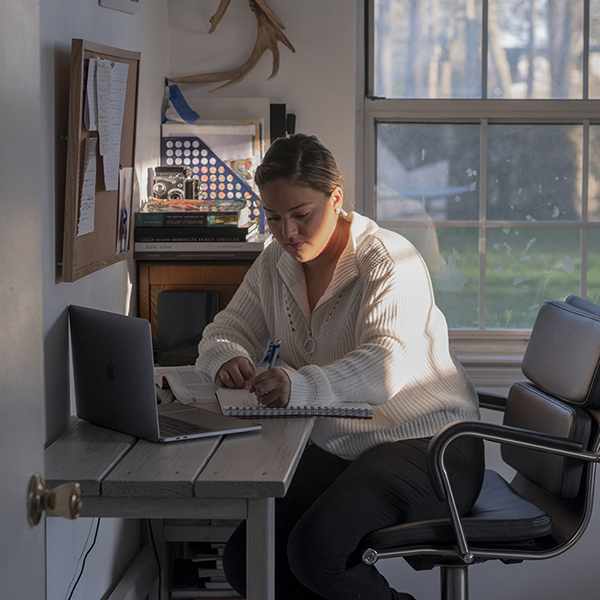 2023 Dates TBA
ADP 001: TBA
Time: Every Monday and Thursday, 6:00pm to 8:00pm EDT
Tuition: $1,800*
Online Platform: Webex
The ad industry has seen more changes in the last five years than in the previous fifty. The next creative revolution is underway. Technology has unleashed new possibilities for how we communicate and how we connect. Today, the canvas for creativity no longer begins or ends with ink on paper or commercials on TV. The digital age calls for new creatives who can develop ideas that are original, engaging, and inclusive of all media. This 8-week certificate program will help art directors, writers, and aspiring new creatives prepare and improve their portfolio for this dynamic and changing world of advertising. Concrete and proven methodologies will be taught that will enhance your creativity. You will be given the conceptual tools that will push your creativity and prepare you to become one of the new creatives.
This distance learning program is for professionals and recent grads who are looking to prepare and improve their portfolio to get that art director or writer job to work in advertising. This remote course will give you the skills, and ultimately, the portfolio that agencies are looking for today.
This is a Synchronous and Collaborative Remote Experiential Learning™ (SCREL™) Certificate. Unlike traditional distance and online learning models, SCREL enables real-time interactions between faculty, industry professionals. In addition, our intimate maximum class size of 14 students will enable in-depth discussions and exchange of ideas to maximize your learning experience and results.
*If you think you are eligible for the 10% Alumni Discount, please complete the Alumni Verification Form prior to registration in order to receive your discount code.
Requirements
High-speed internet connection
A standard laptop or desktop computer that is capable of running the latest browser and streaming media
Build-in or external webcam and speakers
Learn How To
Recognize how copywriters and art directors work in the new creative partnership
Identify ideas that get people to react, respond, share and do something
Demonstrate the integration of art and copy
Formulate concepts for integrated campaigns
Explain concepts clearly and persuasively in presentations
Develop portfolio pieces that get the attention of agencies today
Why FIT?
Certification from a world-renowned college
Classes taught by top industry experts
Our focus is on helping you transition or advances your career
Our team-teaching methodology maximizes learning outcomes
Curriculum Designed by award-winning educators
Meet Your Instructors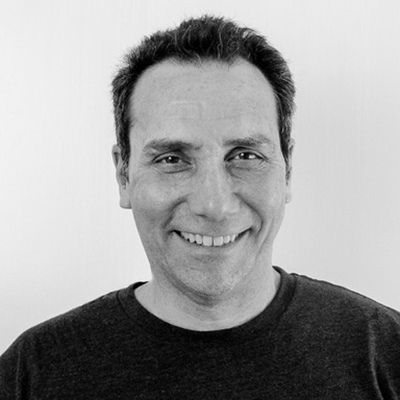 Joe Staluppi
Curriculum Co-Chair, Advertising & Digital Design, FIT
In the past decade, Joe Staluppi has completely transformed FIT's Advertising Design curriculum to prepare the students for creative excellence in the digital age. The new Advertising & Digital Design BFA program teaches students to succeed in the new creative partnership, in which art director, copywriter, and technologist work together to communicate messages that make people react, respond, join in and do something. Under Joe's leadership, FIT Advertising & Digital Design program has been ranked a top 10 school in the US by the One Club Young Ones since 2018. The students in his courses have won Young Ones Gold, Silver and Bronze pencils, D&AD New Blood Yellow and Graphite pencils, Creative Conscience awards, Collegiate Effie Finalist and Leuzer Student contests.
Before teaching at FIT, Joe had done many brand building campaigns for clients such as Crest, Norelco, Pampers, Black & Decker, Mass Mutual, New Jersey Tourism and Lottery while working at some of the most prestigious agencies in the world such as Y&R, DMB&B, Bozell and McCann. Those campaigns won over 50 creative awards including The One Show, The Clio, The ANDY, The ADDY, and The International Advertising Festival of NY Gold Medal, the CA Advertising Annual Award and Adweek's Best Spots.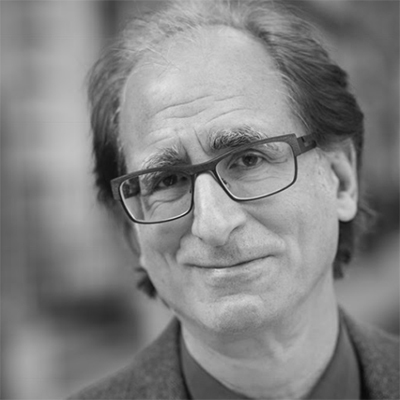 Alan Braunstein
Creative Director/Writer, Publicis
Alan has had a long and successful career as a creative director and copywriter, creating campaigns across all platforms and in many categories. At Publicis he has led the way in using relatable insights to define the brand voice for Lipitor, Celebrex and Eliquis. Alan has worked as a writer and creative director at some of the top agencies in the world like DKG, Grey, McCann, DMB&B, JWT and the Kaplan Thayler Group. He has created award-winning work for Sprint, Burger King, Unisys and 3M. Personal highlights include Whoopi Goldberg citing his campaign "Sure/Usure" at The Oscars and creating the logo for The Rolling Stones "Bridges To Babylon Tour". Alan has always used his years of training in improv and acting to inform his collaborative and spontaneous approach to creating memorable, breakthrough advertising.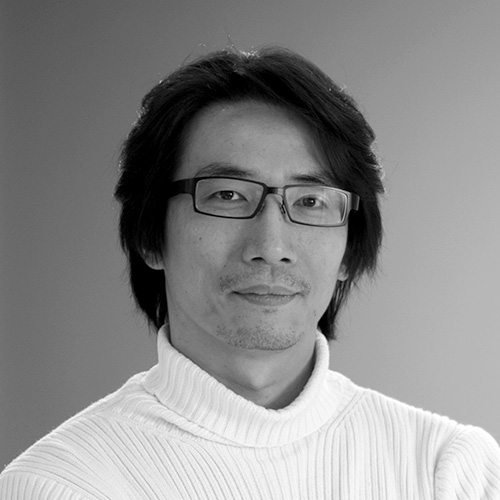 C.J. Yeh
Founder / Creative Director, Cynda Media Lab; and Curriculum Chair, Creative Technology & Design, FIT
C.J. Yeh is a world-renowned expert in branding and experience design. Yeh has published eight books to date, several of which have been adopted by universities in Taiwan as textbooks. His work has been exhibited at some of the most famous museums in the world including MAXXI Museum (Rome), the Museum of Contemporary Art (Taipei), and New Museum (New York). Yeh has won multiple teaching awards including the FIT President's Award for Faculty Excellence, the SUNY Chancellor's Award for Excellence in Teaching, and the Adobe Educators' Choice Awards.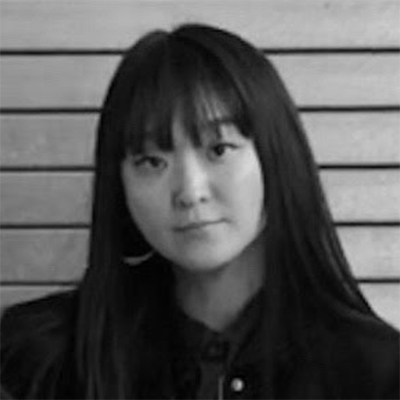 Candice Park
Associate Creative Director, Code and Theory
Born and raised in NYC, Candice Park is an award-winning art director specializing in digital and interactive spaces. After graduating from the Communication Design/Advertising Design programs at FIT, she continued her work for a breadth of clients and creative hot spots such as Spotify, HYPEBEAST, JWT, FCB, and most recently Code & Theory— where she served as the Associate Creative Director of all digital US and global brand experiences for Adidas Originals. She was named to the MM&M Hall of Femme Woman to Watch in 2016. Her awards include the Cannes Media Lion - Shortlist, Clio Healthcare Silver - Digital Games, IAB MIXX Awards Silver - Games, Webby Awards - Best Use of Online Media Honoree and the Webby Awards - Digital Advertising Honoree.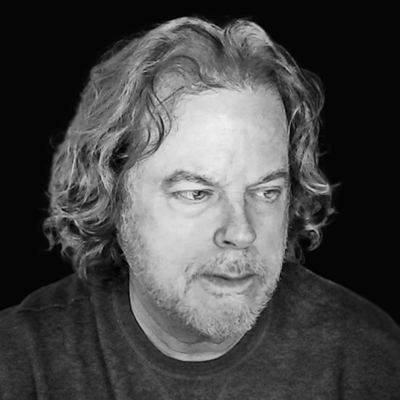 Tom McManus
Associate Professor, Advertising & Digital Design BFA, FIT
Award-Winning Creative Director with expertise in both agency and corporate environments. Led $20 million to $300 million transitions from traditional to integrated media content provider for client Samsung. Launch team member supervising Droga 5 on "Pru Challenge Lab" microsite, winner of the 2013 Cannes Titanium Lion.
Synchronous and Collaborative Remote Experiential Learning
FIT's SCREL programs were developed by award-winning faculty members from FIT's Creative Technology & Design (CT&D) subject area and Center for Continuing and Professional Studies (CCPS). It provides a hands-on learning experience that simulates the workflow of online collaboration and global teamwork, which is becoming a standard in the contemporary creative industry.
Synchronous: Real-time remote lectures, demonstrations, and discussions for instant feedback and dynamic exchange of ideas.
Collaborative: Adaptation of industry-standard tools that enable real-time online collaboration and teamwork.
Experiential: Hands-on experiential and project-based learning in which students actively explore real-world problems and challenges and acquire a deeper understanding of the subject.

Outline
Inspired Simplicity

Strategy & Concepts

Writing Headlines

How to Find the Voice of the Brand

Writing Campaign Taglines

Difference Between Traditional and Digital Ideas

Working in The New Creative Partnership of Art, Copy and Technology in the Digital World

How to Come Up With Attention Getting Visuals

Social Media and Brand Amplification

Hierarchy of Message

Building Portfolio Website: About Page, Work and Other Creative Work

Social media and Brand Amplification: Sharing First

Marketing Yourself, Resume, and LinkedIn Page

Applying for Creative Positions: Job hunt, Cold Calling, Interviews

What Agencies are Looking for in Creatives Today

The Client Pitch

Final Presentation
Print Campaign Concepts

Print and Outdoor Campaign Concepts

Service Brand Traditional and Digital Concepts

Product Campaign Integrated Campaign: Print, Digital, and Social Concepts

Campaign Execution and Portfolio Preparation
Center for Continuing and Professional Studies (CCPS)
FIT's CCPS offers credit and noncredit certificates and courses in fashion, business, design, technology, and marketing, to help you enter into or advance your career in the fashion and related industries. With short programs and flexible schedules, you can learn at a time and pace you can manage and afford.
Creative Technology & Design (CT&D)
The CT&D program area was founded with a mission to elevate students' understanding of advanced design concepts as well as their command of cutting-edge technology, CT&D at FIT provides a flexible curriculum and an empowering transdisciplinary learning environment. Our pedagogical goal is to nurture the next generation of creative technologists who will design digital products, platforms, and creative solutions that improve people's lives.
CT&D Advisory Board
C.J. Yeh, Program Director, Founder / Creative Director, Cynda Media Lab
Christie Shin, Program Coordinator, Partner / Design Director, Cynda Media Lab
Paul Kim, Vice President of Strategy, North America HQ at Samsung Electronics
Allison Ceraso, President and Chief Experience Officer, Havas Health Plus
Marcin Ramocki, Chairman, MFA in Media Arts, New Jersey City University
Akiko Rokube, Creative Director, PwC Experience Center
Jennifer Bruno, Director of Product, Fusion Media Group
Ben Morejon, Creative Director, Anomaly
Emily Frost, Manager of Brand Creative, Faherty Brand