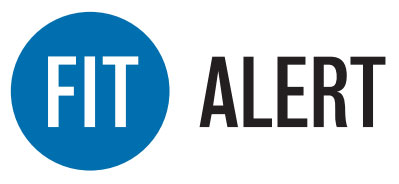 FIT has a system called FIT Alert for sending out emergency communications to employees and students. Communications may include alerts about extreme weather, fire or flood conditions, violence on campus, or public health emergencies. Alerts can come in the form of emails, text messages, and/or phone calls.
All students and employees are automatically added to the system using FIT records and alerts are be sent to the channels that are populated with that information, including your official FIT email address; however, we encourage you to review your information in the alert system to ensure contact details are correct. You can also add additional communication channels.
The system updates weekly; your information will be removed when you are no longer employed/enrolled at FIT.
While parents, spouses, and other family members cannot enroll in FIT Alert, students and employees may add that contact information to their accounts.
Employees and Students: To access FIT Alert, log in to MyFIT and click on FIT Alert in the navigation.
»Detailed Instructions for Updating Your FIT Alert Information
FAQ
These are the questions we receive most frequently about FIT Alert.
Alert notifications may pertain to events in the categories identified below as well as other life threatening situations. The system may also be used to send "all clear" and/or follow-up messages at the end of an event; additional instructions regarding the event may also be sent. It will not be used to send general notifications of campus non-emergency events or activities.
Examples:
bomb threat–based on intelligence that indicates the threat is credible
civil disturbance–large group disrupting normal campus activities
fire–large-scale fire in building(s), the local community, or industry, or wildfire, that endangers campus
hazardous material–dangerous material, chemical, biological, nuclear spreading from a contained area
major road-closing/incident–unanticipated event that would disrupt safe passage to and from campus
medical emergency–pandemic or event with mass casualties
personal safety–situations that include use of weapons, violence, perpetrator at large, active shooter, hostage situation, or missing person; any situation on or off campus that, in the judgment authorized campus personnel constitutes an ongoing or continuing threat to persons or property
suspicious package–reasonable belief that a package may contain a chemical, biological, or nuclear substance that might cause harm to persons or property
utility failure–a major disruption or damage to utilities including gas, electrical, or water
weather–severe weather conditions, including flooding, snow/ice/cold, thunderstorm, wind, tornado, or hurricane
You can access or update your information as often as needed by logging in to MyFIT and choosing FIT Alert from the menu. The latest information will override any previous information, so be as accurate as possible.
You can add up to three telephone numbers, one personal email address, and one number for text messages. They can be your local, work, home, cell, or any other number. The system will contact you in the priority order that you set.
If you have voicemail, the message will be left in your voicemail box.
FIT students and employees cannot opt out. You will receive notifications as long as you have an FIT email address and/or office phone number.
No, this feature is not available at this time. All users receive all alerts.
No, FIT Alert is free to the FIT community.