Adult Learners & Career Professionals
Brush Up on Skills or Learn Something New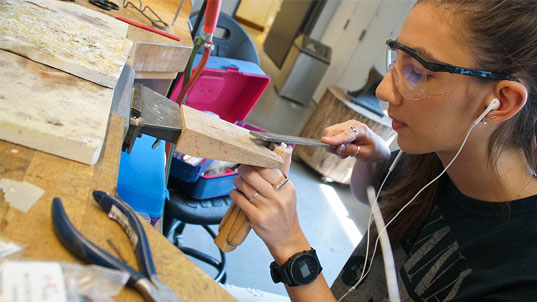 FIT is in a unique position to cater to the needs of adult learners and industry professionals.
From evening and weekend degree programs that fit your busy schedule to short noncredit certificates and courses to update your skills, FIT offers adult students a world-class education, practical experience, and professional opportunities through the Center for Continuing and Professional Studies.
Classes are offered on campus and online.
FIT has a wide range of credit courses that can enhance your knowledge, earn you a certificate, or be applied toward a future degree.
Take a single course, earn a micro-credential, certificate, or a digital badge. You choose how you want to study to gain credentials and elevate your skills.
Executive Education at FIT offers graduate-level innovative design and strategic business solutions driven by creativity that address today's and tomorrow's challenges and opportunities.
Evening/Weekend Degree Programs
FIT offers six associate and bachelor's degrees that can be earned during evenings and on weekends. Learn at a pace you can both manage and afford and realize a competitive advantage in your current career or in a new one.