Art and Design Gallery
The exhibition space showcases the work of students, faculty, and distinguished alumni, as well as invited guest artists.
Exhibitions
The Art and Design Gallery is open from 9 am until 5 pm, seven days per week. The gallery is located at the northwest corner of Seventh Avenue and 27th Street.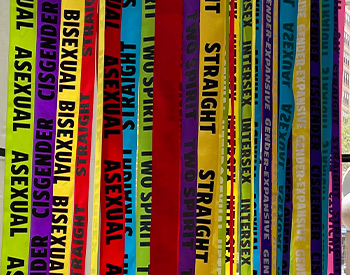 August 15 - September 25, 2022
By Design:
Collections, Public Art and Spatial Experience (Lobby)
This exhibit is about physical placemaking and will be used as a teaching tool. Craig Berger, chair, Communication Design Pathways and faculty in Spatial Experience Design, in collaboration with Keith Helmetag, designer, created an immersive, spatial, digital, illuminated installation with sound elements.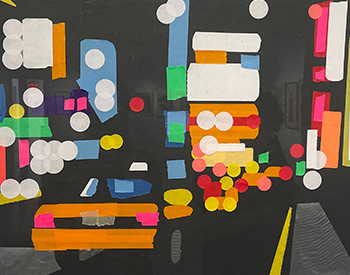 Fast Forward:
Selected Work by Illustration Faculty Alumni – (Gallery)
This exhibition features the work of 13 FIT BFA and AAS alumni who are also current or recent Illustration department faculty members. Visit the Art and Design Gallery in the Pomerantz Center. Curated by John Nickle.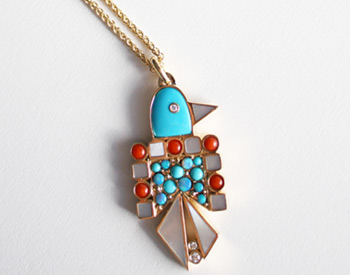 October 10 -November 6, 2022
Resurgence:
The Ingenuity of Artisan Work and Hand-crafted Objects
(Lobby and Gallery)
Resurgence showcases the ingenuity of artisan work and hand-crafted objects from textiles, jewelry, and decorative accessories. Contributors to this show include FIT alumni, faculty, and students, as well as finalists from the 2022 Global Eco Artisan Awards, a recognition given by the AGAATI Foundation.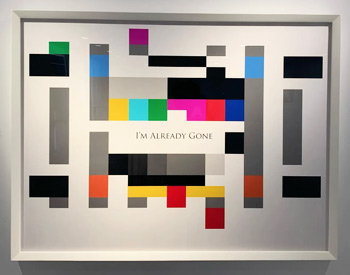 June 17 - August 7, 2022
In Pictures
This summer group show featured unique sculptural installations, figurative-based
photography, interludes of painterly abstraction, and a photograph in words
without a picture.
All artworks on display, as is the mission of the Gallery, were from recent graduates, faculty members, alumni, and invited guest artists.
Thanks to Sally Morgan Lehman, director, Morgan Lehman Gallery, NY, and Jaclyn Burke for co-curating this exhibition.