The Dean's Fellows for the School of Graduate Studies exists to develop a graduate student community at FIT.
Dean's Fellows are exceptional students that bring a diversity of life experiences and show notable promise in building connections with faculty, staff, alumni, and students.
We welcome individuals across all disciplines and backgrounds to apply for these fellowships, which are awarded on the basis of merit and the promise of outstanding academic and professional achievement.
Interested in applying for a fellowship?
Current Fellows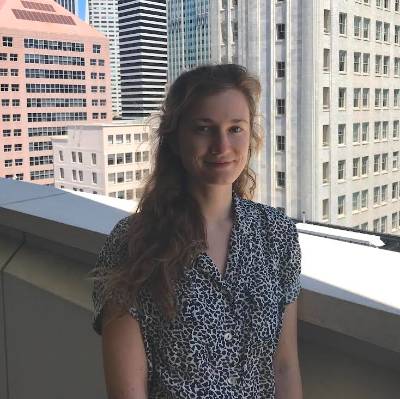 Lucinda
Born and raised in the San Francisco Bay Area, Lucinda learned to sew at a young age, and
continued experimenting with various other fiber and visual arts throughout her life. She earned
her BA in art history from Hunter College, taking classes in ceramics and other visual media on
the side to fulfill her creative desires. Lucinda found a marriage of art history and hands-on
experience restoring antique Persian rugs, which launched her interest in the field of textile
conservation. She held an internship at a conservation studio in San Francisco, where she
gained experience in various costume and textile conservation techniques, as well as in wildfire
and other disaster recovery. She participated in the textile-related performance piece Alterations
by Suzanne Lacy, at SFMOMA, and has volunteered at the Mexican Museum, gaining
knowledge of museum practices. She hopes to become a textile conservator, where she can
use research and hands-on techniques to conserve historic pieces for future generations.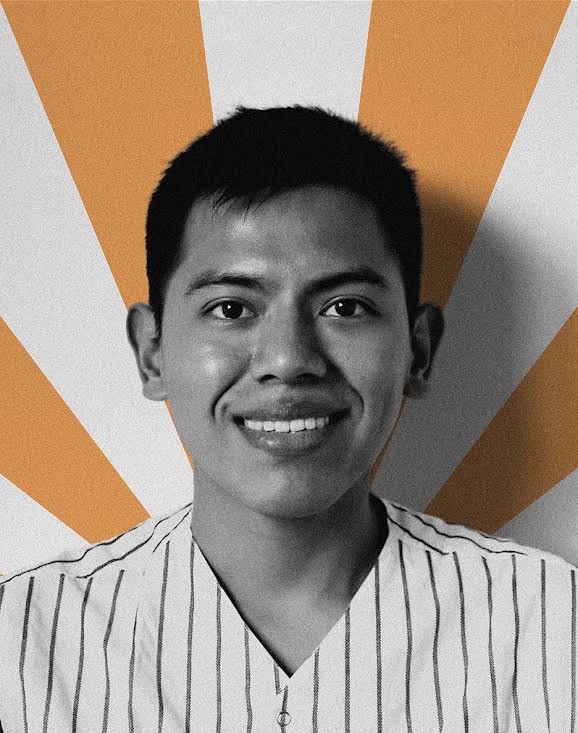 Jose Campos
Born and raised in Peru, Jose Campos Gomez earned his BA in Audiovisual Communication from Pontificia Universidad Catolica del Peru, Lima. After working as a production design assistant for a year, he decided to expand his horizons and moved to Italy where he specialized as a set designer at the Albertina Academy of Fine Arts of Turin. There, he perfected his design aesthetics and acquired new technical skills that allowed him to exhibit his work in the 12th National Arts Award exhibition in Italy.
His ability to work in a team and his attention to details allowed him to work for television, theater and film productions. Soon though, he realized that he wanted to explore other design paths. Inspired by the iconic Italian industrial design posters of the 1950s, he self-trained in graphic design. This new skill set allowed him to collaborate in a broad variety of projects in Italy, France and the Netherlands. From branding identity to UI design, Campos never feared a new creative challenge.
One of his most satisfying projects was to take part in the conception of a new museum (Polo del '900, Turin, Italy). This was his first time in the field of exhibition. It was there that he realized that creating spaces for a living audience was more exciting than spaces made for a camera. Campos joined the Exhibition and Experience design master to focus on creating spaces with which people can interact and, above all, with memorable stories to tell.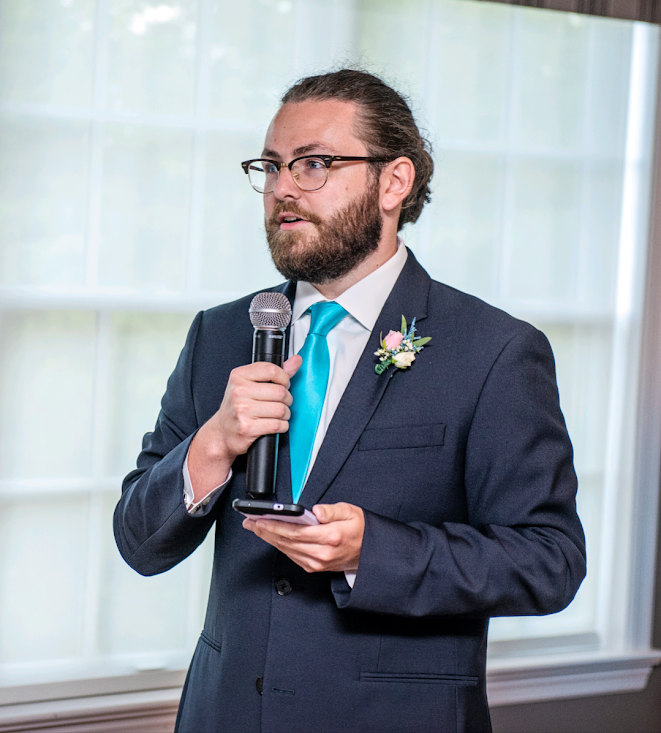 Joseph DeLaunay
Joseph DeLaunay has lived and went to school across the state of New York his whole life. He earned his associates in Architectural Design from SUNY Delhi, learning hand drafting and construction techniques. Then he transferred to Syracuse University for a Bachelors of Fine Arts in Environmental and Interior Design with a minor in Art Photography. After graduating he worked at an architecture firm outside of NYC, focusing on commercial spaces within airports. The pandemic provided the opportunity for Joseph to explore his options for getting further education as a multidisciplinary designer. During his first semester at FIT, he also earned the EDPA Foundation Graduate Exhibition and Experience Design Promising Student Award.
Joseph's influences range from building with Legos as a child to appreciation of well designed art museums. Others' creativity has always fueled his passion for art and design. His goal is to work alongside artists and designers to create interdisciplinary exhibitions.
Favorite Museum: Fotografiska
Favorite Designer: Bjarke Ingels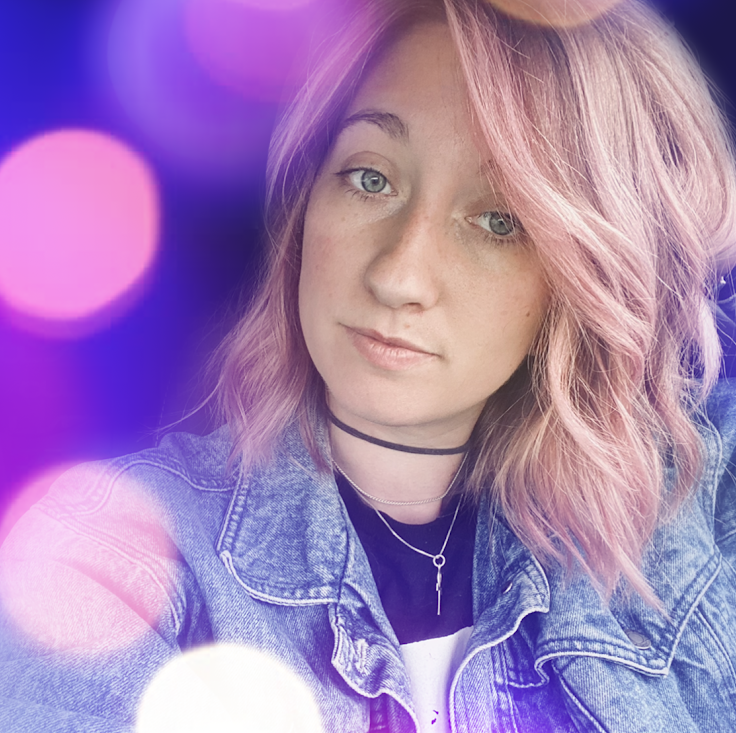 Rinn Wight
Although my official name is Corinne, I tend to go by Rinn. I'm an Illustrator and Graphic Designer, currently based in Brooklyn, NY. I have a love for storytelling and the many forms it takes. My work traditionally focuses on narrative topics, conceptual solutions, and brand identities. My style is influenced by silkscreen work, American comics, pop culture, distressed textures, and folklore. Before COVID, when not drawing or designing, I could be found around the city jamming out at a concert, or competing at local Trivia Night. Rinnelaine.com