Creative Workforce of the Future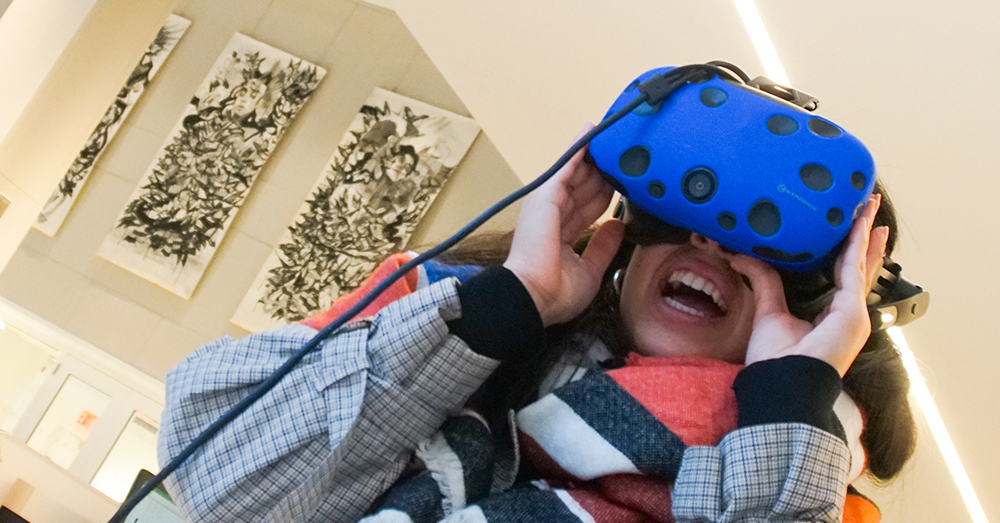 The Future of Creativity Redefined
We are living through a fundamental workforce transformation during which digital technology has begun to alter the skills companies are looking for. In collaboration with the Creative Technology & Design subject area, FIT's Center for Continuing and Professional Studies (CCPS) creates certificates that are forward-thinking. Our mission is to initiate a transformative journey for creatives worldwide so they can design a better future for all of us.
Digital Experience Design Master Certification
Earn a Digital Experience Design Master Certification from FIT by completing the following certificates:
Motion Graphics
This 8-week certificate will give you the fundamental skills and teach you the time-based design principles to allow you to bring your creativity to life using Adobe After Effects.
Unity XR: AR, MR, VR Development
This 10-week certificate is designed for creative professionals who have little or no previous experience in XR but are interested in how to bring their ideas onto these new platforms.

Front-end Website Development Fundamentals
Through this 6-week certificate, you'll learn to build responsive websites and best practices for web page design using HTML5, CSS3, Javascript, and jQuery using industry-standard tools such as GitHub and Sublime Text.

UX/UI Master Certification
Earn a UX/UI Master Certification from FIT by completing the following
certificates
:
User Experience (UX) Design
An 8-week career accelerator certificate tailored for creative professionals such as graphic designers and web designers who are looking to advance their career in the exciting field of user experience (UX) design.
User Interface (UI) Design
This certificate, tailored for creative professionals, is an 8-week career accelerator that gives you the hands-on experience to prepare for a career in user interface (UI) design.
UX/UI Master Certification
Learn job searching techniques, interview skills, and portfolio design guidelines from top UX and UI professionals in the world. You will also learn how to tackle design interview challenges and exercises.
3D Design Certificates
Introduction to 3D Printing for Designers
Create a functional working prototype in this 6-week certificate. Learn all that 3D printing has to offer you and your business.
Introduction to Browzwear's VStitcher
In this 6-week certificate, you will learn VStitcher with Browzwear 3D and the Open Platform. More creative designs. Faster time to market. Less waste. All the benefits of a digital workflow.
Introduction to CLO's 3D Garment Visualization
CLO's robust 3D simulation engine allows you to create garment styles with countless layers and intricate details. Design a variety of garments, from a simple blouse to technical outerwear with complicated pattern pieces and construction.
Advanced CLO's 3D Garment Visualization
In addition to the creation of virtual garments, you will create elaborated 3D virtual environments including a retail showroom setting and runway show stages incorporating photo-realistic rendered images and various animations.