If you are interested in a study abroad program, plan to attend one of the informational meetings held each semester by the Office of International Programs (Study Abroad).
FIT in Italy: IFBM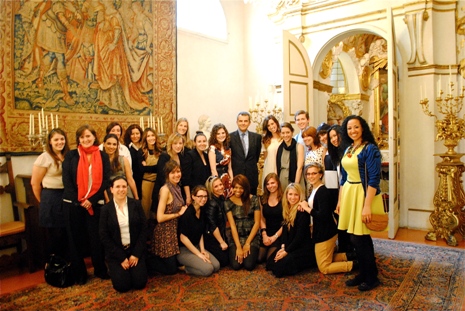 The International Fashion Business Management Program (IFBM) in Florence and New York is a study abroad opportunity for FIT students who want to study fashion business management in both the United States and Italy.
Students receive academic credit for the entire third year of the Bachelor of Science degree program or for the fifth or sixth semesters.
Coursework is completed in Florence, studying on the Polimoda campus. The program is taught in English, but Italian classes are offered to fulfill the language requirement. Admission to the program is highly selective and planning should begin as early as possible.
Other FBM Courses Abroad
FBM students can study in a number of other places, including Paris, Rome, Donghua, Hong Kong, Manchester, Melbourne, and London.