Beyond Graduation
FIT is internationally recognized for the quality of its programs and the caliber of its graduates. At FIT, you're connected through a faculty of industry professionals and extensive networking opportunities. As a result, FIT graduates have a higher than average job placement rate.
Many of our graduates go into production management–related industries and find positions such as production coordinators, product engineers, logistics and distribution managers, salespersons, directors of manufacturing, general operations managers, consultants and independent business operators.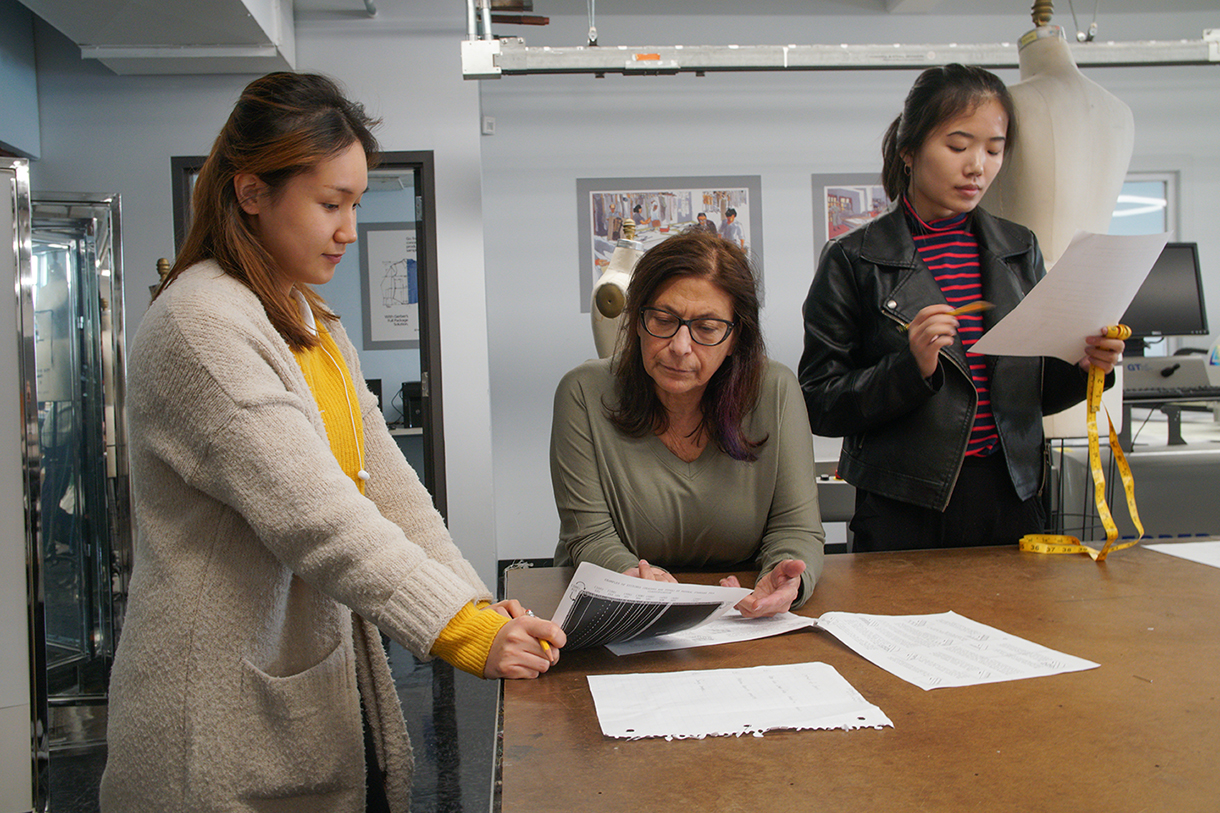 FIT Production Management graduates work at high-profile fashion companies such as Gap, Coach, Brooks Brothers, Lafayette 148, Ann Cole, Ralph Lauren, Ann Taylor, Victoria's Secret, Abercrombie & Fitch, Guess, Jones New York, Carolina Herrera, VF Corporation, American Eagle, Macy's and Federated Department Stores.
Alumni Win $200,000 Grant
Peter Wai Chan, Production Management faculty member and alum, won a $200,000 grant with fellow FIT alum and business partner Terri Huang from the Council of Fashion Designers of America and the New York City Economic Development Corporation's Fashion Manufacturing Initiative (FMI). This was the second time that the Sunrise Studio owners won the grant. Chan, who has two FIT degrees (Production Management: Textiles '92, Production Management: Apparel: '89), focuses on providing manufacturing in New York so that designers can produce locally.
Contact Us
If you have questions about this program, please reach out.
Production Management: Fashion and Related Industries
Jay and Patty Baker School of Business and Technology
Business and Liberal Arts Center, Room B403
(212) 217-4770