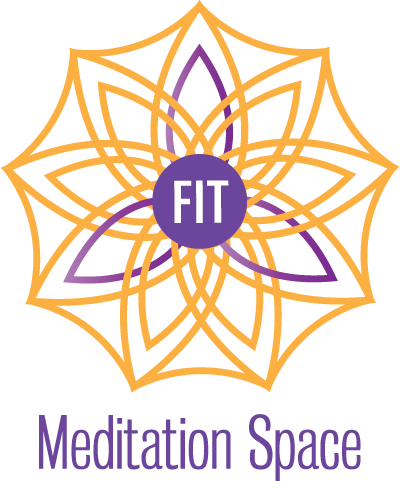 The FIT Meditation Space, located in Dubinsky Student Center, Room A746, has been specifically created to provide a spiritually calm, warm, and supportive space for FIT students.
Here we invite students from all backgrounds and cultures to meditate, pray, reflect, or simply to take time to be still. It is our hope that this space will serve as a serene oasis for our students who need to take time to renew themselves for a few minutes during their busy day.
Hours of access are from 9 am until 6 pm, Monday through Friday. The room will remain unlocked and accessible during this time. The space is closed on weekends, college holidays, and academic term breaks.
Meditation Space Guidelines
The Meditation Space is intended for currently enrolled students and is intended for individual use only. In other words, this space may not be used for any organized group activity or meetings.
Visitors must adhere to the following guidelines:
Sign the Guest User log upon entry.
Remove your shoes upon entry and place them in the provided shoe rack.
Any bags or backpacks should be placed into the cubbies provided.
Do not use this room as a lounge, study room, a meeting room, or for other purposes.
Do not use this space to sleep.
No items are to be removed from the room save for your own personal belongings.
Users are asked to leave the room in the same condition as it was in prior to use.
Silence and mutual respect are expected at all times; music is to be listened to through earphones or earplugs with all musical devices (e.g., iPods, MP3 players, etc.).
Food and beverages are not permitted in the meditation space.
Cell phone use in space is for emergency use only; cell phones must be placed on silent upon entry.
Candles, burning oils, incense, or any other flammable items are not permitted in the meditation space.
If you feel as though you are facing any type of harassment or discrimination while using this space, please contact the Dean of Students Office at [email protected].