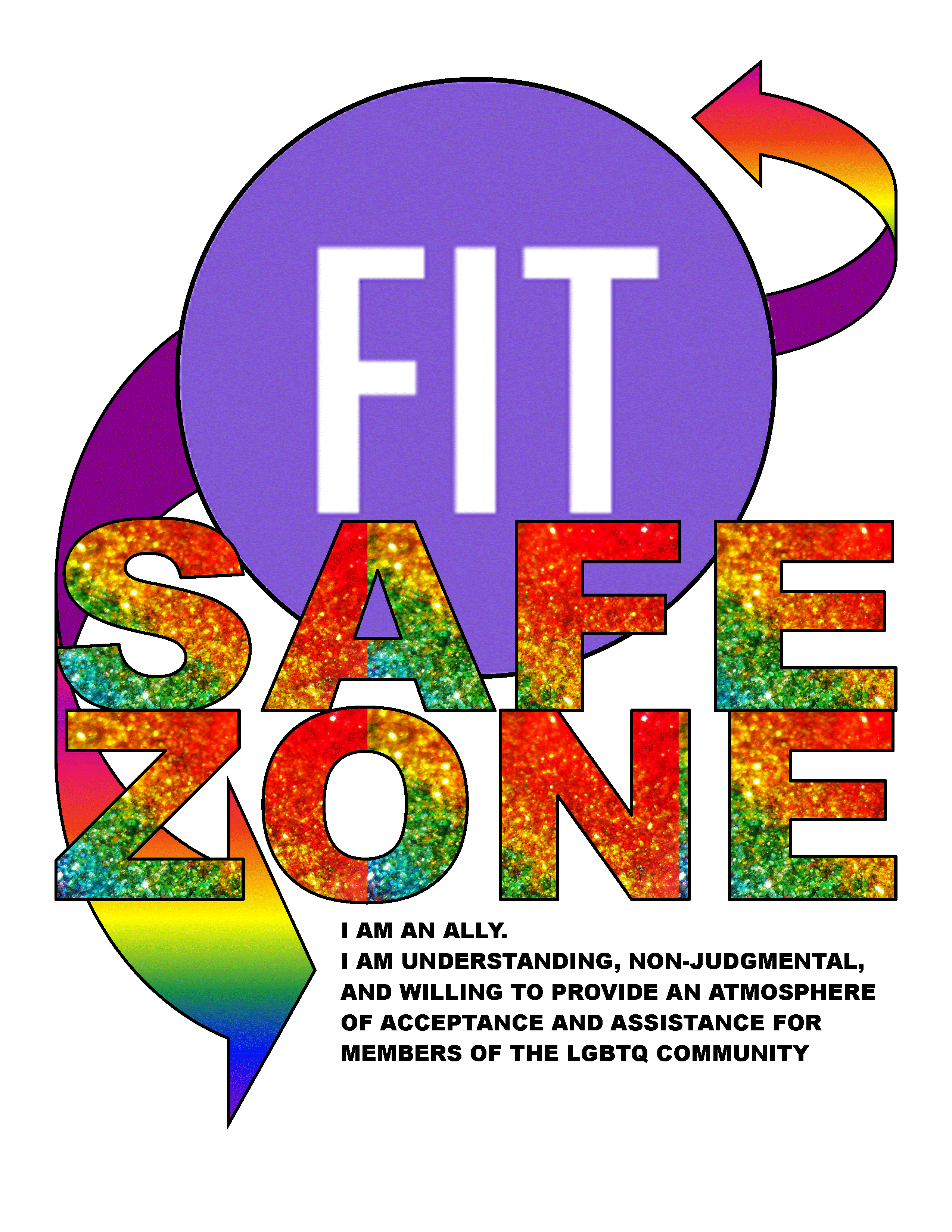 To diminish the discrimination of LGBTQ students, many colleges and universities have established Safe Zone programs. Safe Zone training culminates in public identification of allies by placing a "safe" symbol on office doors or within various spaces. The Safe Zone symbol indicates that an ally has been properly trained on LGBTQ issues, terminology, and ways to support those in need.
The following FIT departments have currently been Safe Zone trained:
Deans' Offices
Counseling Services
Health Services
Athletics and Recreation
Equal Opportunity Program
Department of Student Life
FIT-ABLE
Residential Life
Additionally, numerous individuals across campus have completed Save Zone training and display "safe" symbols on their office doors.