Be a part of the audio experience design revolution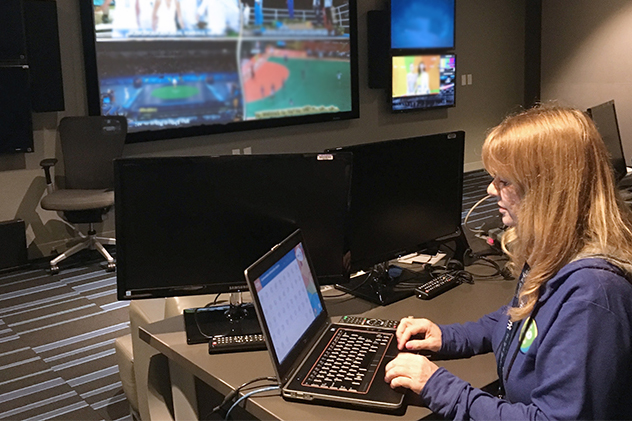 Listen Up! Sonic Branding: Intentional Audio in Design and Business is designed to educate branding professionals on the discipline of the use of sound as a strategic communication tool. This 10-week certificate program introduces the theories, principles, methodologies, and technologies of sonic branding. No previous music or audio experience is required.
This program examines the broad spectrum of touchpoints through which companies and organizations communicate — advertising, live events, products, services, internet, etc. and offers a rigorous approach for creating an audio brand to link those experiences, build brand value and guide creative teams.
The tools, methods, and best practices introduced in this program will help designers, writers, creatives and others responsible for communicating brands understand: a) the growing power and impact of sound in a shifting marketplace; b) the financial value of intentional, brand-based sound; and c) the appropriate "sound" and "feel" for brands, products, services, and experiences. From voice-branding and home assistants to wearables, VR, and AI, students will be well versed to understand and implement sonic branding. We will also take several local field trips to observe and work hands-on in a sonic branding studio.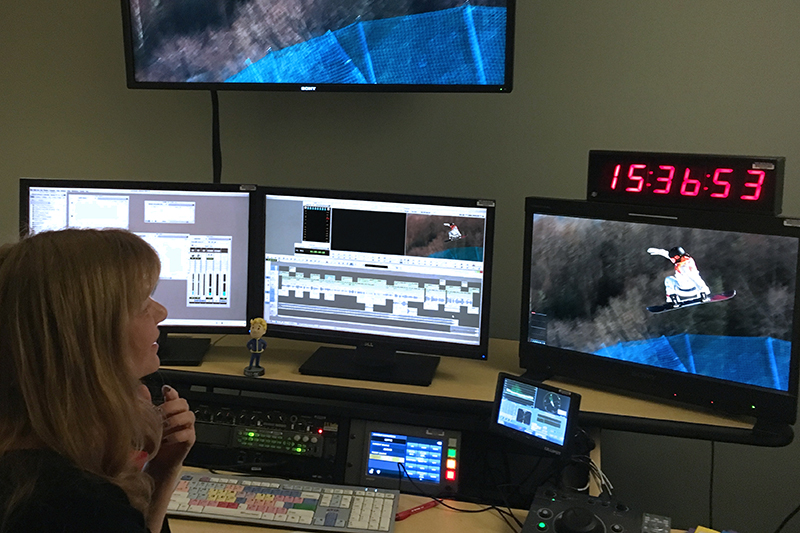 Learn How To
Emerging technologies in smart devices, healthcare, wearables, automobiles, and other forms of communications such as podcasts and voice assistants have greatly increased the number of places, or touchpoints, that the consumer interacts with the brand through sound. The industry of sonic branding is now at the forefront and brand imperative.
Full understanding of sonic branding: What it is, its process, methodologies opportunities in today's new world of dynamic branding
Sound Touchpoint Assessment: Everywhere a brand is heard is an opportunity to connect with an audience. Learn the placements and considerations for deploying sound
Sonic branding strategy: How to develop one for a brand and what is involved from a strategic and creative perspective
Competitive research and analysis: How to stand out from the crowd
Tools of the Craft: Audio files for different platforms, optimizing for the best sound
Sonic Research and Testing: Analytics both qualitative and quantitative for the optimal sound selection
Legal and Licensing: Understanding of music usage rights, performance organizations, and how to legally implement sound into your branding and design
Why FIT?
>Program is taught by Emmy Award-Winning Audrey Arbeeny, Executive Producer/Creative Director of Audiobrain
Curriculum Designed by award winning faculty from FIT's Creative Technology & Design (CT&D) subject area which is a leader in digital design education
Learn cutting-edge experiential branding skills that are in high demand
Hands-on workshop provides an immersive learning experience
Explore cutting-edge technologies for multi-sensory experience design
Gain a comprehensive understanding of sonic branding from strategy, creative, to business and licensing
Earn a certificate from FIT, a world-renowned design school
Meet Your Instructor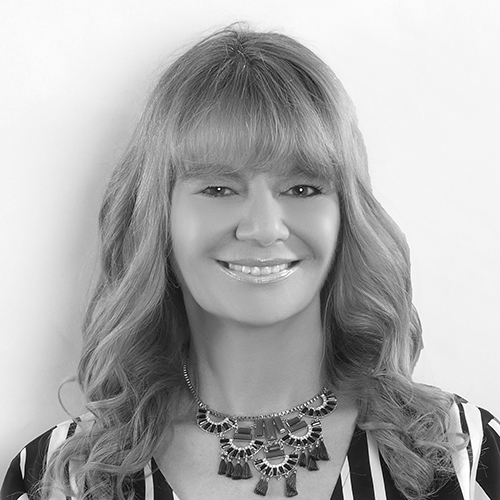 Audrey Arbeeny, Owner and Executive Producer, Audiobrain
As Owner and Emmy™ Award-Winning Executive Producer/ Creative Director for Audiobrain, a globally recognized sonic branding boutique dedicated to the intentional development of music and sound. With over 20 years of experience, she is recognized throughout the world as a pioneer in sonic branding. Audiobrain has consistently stayed leaders in this field through innovation, research, education, advanced technological skills, and forward- thinking initiatives for some of the world's largest brands.
Click to visit Prof. Arbeeny's Audiobrain company website
Outline
Module I: Introduction to Sonic Branding (WHAT)
Sonic Branding defined
Why Now? Emerging Technologies and multi-sensory design
Sonic Branding research techniques and methodologies
Competitor analysis and competitive landscape
Brand position, mantra, and Audio DNA
Module II: Sonic Branding (HOW)
The principle of the design system for sonic branding
Concept and techniques of a flexible sound identity system
Multi-sensory brand experience design
Data-driven design and generative design for sonic branding
Sonic Branding Guidelines
Content design: voice, tone, and conversation guidelines through the user journey
Sonic Identity System: Touchpoints, technology, and measurement
Sonic brand signature
Legal and industry terminology: Licensing, Musical Styles, and criteria for creating
Case Studies
Module III: Sonic Brand Development (DO)
Consumer Profile
The competitive landscape: opportunity Mapping
Personas
Touchpoints, and sound assessment
Insight development
Sonic Brand Attributes
Sonic Moodboard
Sonic Brand Positioning
Brand to Sound
Sonic branding development
Final Presentation
Center for Continuing and Professional Studies (CCPS)
FIT's CCPS offers credit and noncredit certificates and courses in fashion, business, design, technology, and marketing, to help you enter into or advance your career in the fashion and related industries. With short programs and flexible schedules, you can learn at a time and pace you can manage and afford.
Creative Technology & Design (CT&D)
The CT&D program area was founded with a mission to elevate students' understanding of advanced design concepts as well as their command of cutting-edge technology, CT&D at FIT provides a flexible curriculum and an empowering transdisciplinary learning environment. Our pedagogical goal is to nurture the next generation of creative technologists who will design digital products, platforms, and creative solutions that improve people's lives.
CT&D Advisory Board
C.J. Yeh, Program Director, Founder / Creative Director, Cynda Media Lab
Christie Shin, Program Coordinator, Partner / Design Director, Cynda Media Lab
Paul Kim, Vice President of Strategy, North America HQ at Samsung Electronics
Allison Ceraso, President and Chief Experience Officer, Havas Health Plus
Marcin Ramocki, Chairman, MFA in Media Arts, New Jersey City University
Akiko Rokube, Creative Director, PwC Experience Center
Jennifer Bruno, Director of Product, Fusion Media Group
Ben Morejon, Creative Director, Anomaly
Emily Frost, Manager of Brand Creative, Faherty Brand