Spring 2014: The Changing Face of the Beauty Consumer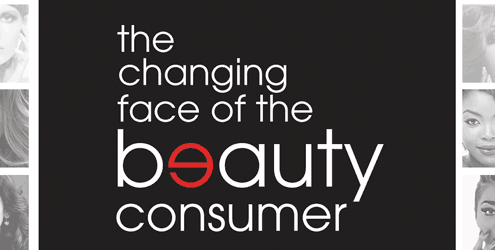 Assignment Brief
There are fundamental shifts occurring in U.S. lifestyle and demographics: higher price/ value expectations from consumers, the expanding dollar store channel, and pressure of diffusion of innovation into mass brands. In developing markets overseas the shifts Include rising income levels, a burgeoning middle class, and the impact of technology on global awareness of brands and product benefits.
The transparency of the digital age and the increase of global tourism also increase the pressure on consumer brands for greater sophistication, product benefits and accountability. Gender roles are also shifting at the same time that universalization has profound impact on the notion of "beauty''. From economics to gender to ethnicity, the new beauty consumer will pose challenges to the way today's top beauty companies operate—from innovation to execution.
Accessible Beauty
The current generation is the first in history not to believe they will have better lives than previous generations. With the value channel growing faster than any other distribution network and with smaller sizes/single use dosages acting as the entry point in emerging markets, beauty companies are facing pressure to offer value in new ways to consumers like never before. What does "value" really mean to these consumers? How might the beauty industry evolve to be more "accessible" in the future?
Group Leader: Jessica Dudley
Co-Leader: Heather Kovesdy
Group Members: Natalia Espejo, Jennifer Lacenara, Dudley Williams
» Watch the Accessible Beauty Video
» Download the Accessible Beauty White Paper (.pdf)
Engaging the New Beauty Consumer
The globalization of cultural Influences are already a reality in music, food, film and fashion. By 2050, the largest projected ethnic group in the U.S. will be "other," while the influence of nontraditional households and the LGBT consumer continues to increase in Importance to brands. Consumers struggle to identify with any specific ethnicity, and have emerging beauty demands that the industry has not seen before. How do we serve this consumer with products and messaging, how do they identify, and what new patterns of lifestyle marketing and segmentation are emerging?
Group Leader: Roshini Greenwald
Co-Leader: Jacquelyne Smerklo
Group Members: Gayathri Balasundar, Kimberly lam, Deanna Spence, Brenna Stone
» Watch the New Beauty Consumer Video
» Download the New Beauty Consumer White Paper (.pdf)
Men's Beauty
Beauty is no longer just a women's domain, as healthy lifestyle, professional pressures, and the shifting attitudes of a younger generation increase the opportunities in Men's Beauty. What are the emerging opportunities for men's products? How might we learn from other markets to grow the men's beauty category in the U.S.? How might we make Beauty more accessible to male consumers?
Group Leader: Simone Bolotin
Co-Leader: Colleen Celentano
Group Members: Renee Bukowski, Alexandra de Lara, Michael Kremer
» Watch the Men's Beauty Video
» Download the Men's Beauty White Paper (.pdf)