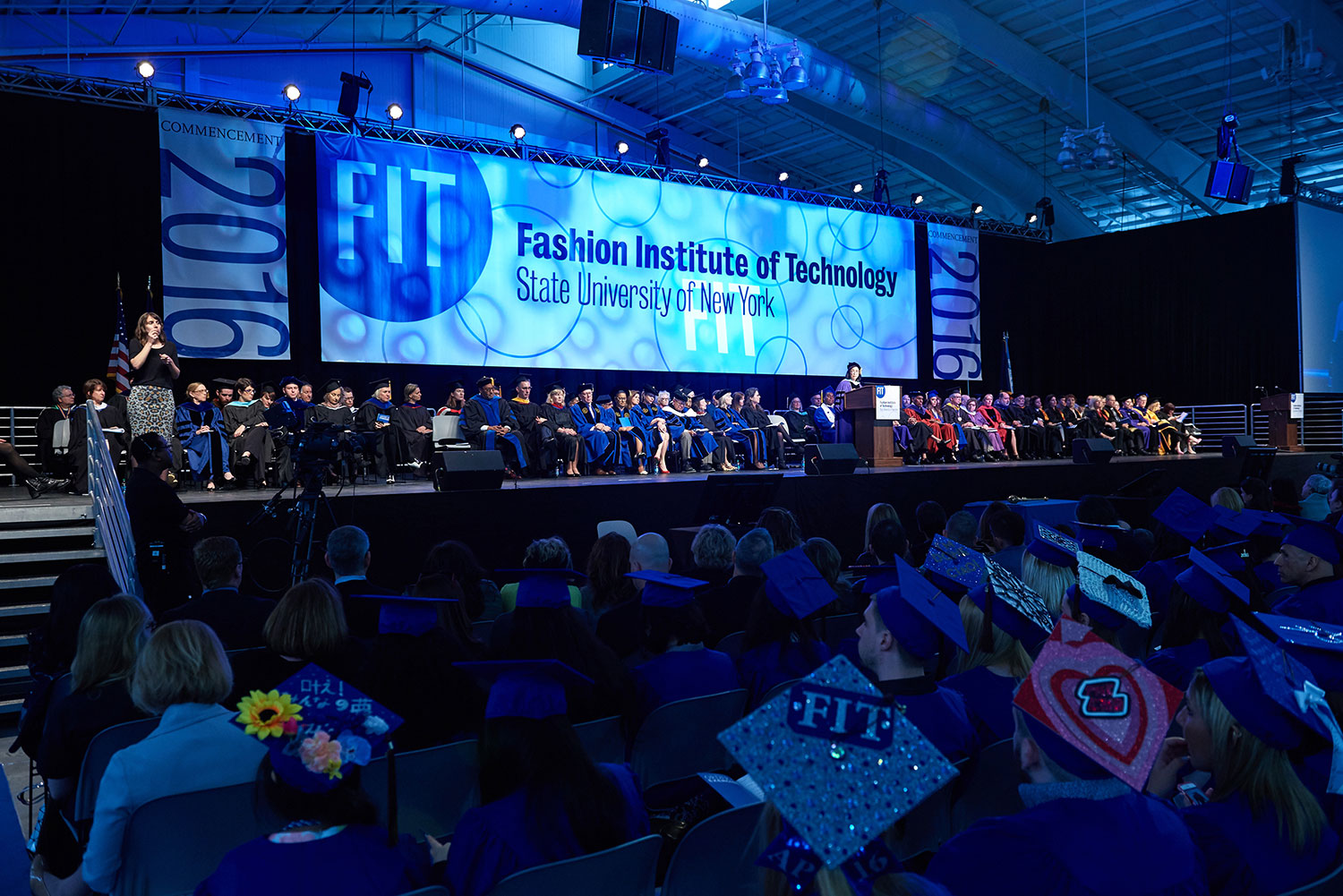 The Fashion Institute of Technology held its annual commencement exercises for all associate, baccalaureate, and master's degree candidates at the Javits Center North on Thursday, May 19, 2016.
School of Art and Design and School of Graduate Studies Ceremony
Speaker and Honorary Degree Recipient, Doctor of Humane Letters: Ivy Ross, Vice President and Head of Project Aura, Google, Inc.
Honorary Degree Recipient, Doctor of Fine Arts: Francisco Costa, Fashion Designer
President's Award for Lifetime Achievement: Ruth Finley, Founder and Former Publisher, The Fashion Calendar
School of Business and Technology and School of Liberal Arts Ceremony
Speaker and Honorary Degree Recipient, Doctor of Humane Letters: Joe Zee, Creative Director, Yahoo Style
Honorary Degree Recipient, Doctor of Fine Arts: Jane Rosenthal, President, Tribeca Film Festival and Tribeca Enterprises
Speakers and Honorees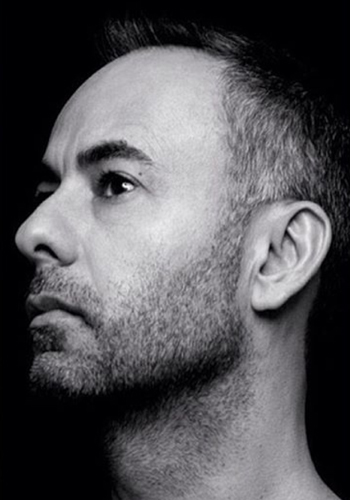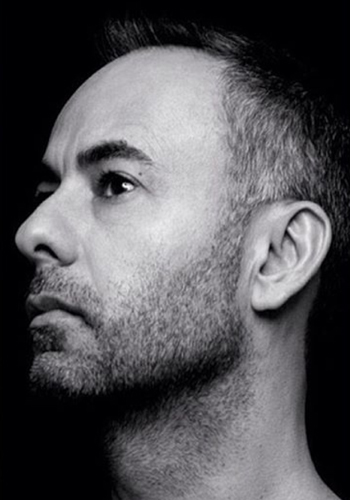 Francisco Costa
Creative Director, Calvin Klein Collection
Honorary Degree Recipient

Francisco Costa is perhaps the best-known designer in America without an eponymous clothing line. As women's creative director of Calvin Klein Collection from 2003 to 2016, Costa redefined and renewed the label's elegant, understated aesthetic. In the process, Costa's own name became synonymous with minimalist, sleek, and sophisticated design. Writing about his years at a Calvin Klein, WWD editor Bridget Foley wrote, "Costa transported Calvin Klein Collection…into fashion's 21st century." Yet throughout his career, Costa has maintained a remarkably minimalist approach to his own success. "I love what I do," he has said. "The only acknowledgements I'm searching for are from the customer."
Born in Guarani, Brazil, Costa moved to New York as a young man, despite knowing no English. He studied English at Hunter College by day and took courses at FIT in the evenings. After graduating from FIT in 1990 with a degree in Fashion Design, he was hired by Herbert Rounick to work for his garment company He-Ro Group, where he created dresses for Oscar de la Renta and Bill Blass. After Rounick's death, Costa was taken on by de la Renta. In 1998, he moved to Gucci where he worked as Tom Ford's assistant. At the age of 39, Costa became women's creative director of Calvin Klein.
The Council of Fashion Designers of America named Costa Women's Wear Designer of the Year in 2006 and again in 2008. In 2009, he received Cooper Hewitt's National Design Award, a testament to the influence of his vision beyond fashion. His collection that year "brought together a host of disciplines such as architecture and sculpture; and yet, it still considered the day-to-day requirements of the woman who might ultimately wear these clothes," The Washington Post wrote. In this aspect, Costa defines a working designer: one who truly believes in his craft.
Costa's runway creations "have received some of the best reviews in the company's history," The New York Times wrote a few years after the sale of the Calvin Klein brand to PVH. "Mr. Costa made new fabrics the star of his show," the paper said in 2009; "there was perfect harmony" between the cut and the fabric. Three years later, the Times praised Costa's creation of a "focused collection so apparently simple but so densely achieved."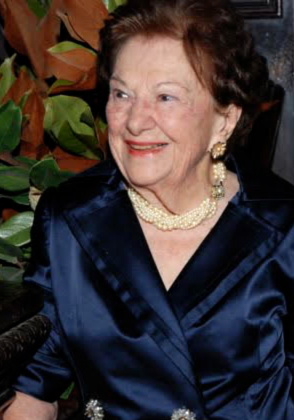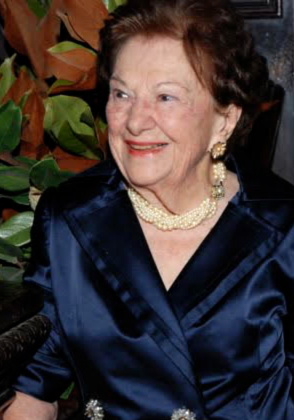 Ruth Finley
Founder and Former Publisher, The Fashion Calendar
President's Award for Lifetime Achievement

As founder and publisher of the Fashion Calendar for 65 years, Ruth Finley has been a major force in the fashion industry and the master planner of all of New York's fashion events. Her publication, with its distinctive red cover and pink pages, could be found on the desk of virtually every industry executive, who relied on it daily as an information and clearing service, and to schedule fashion and beauty events. In 2014, the Council of Fashion Designers of America acquired the Fashion Calendar. Finley is the subject of an upcoming documentary film about her life and career, produced by Light Cone Pictures. The film will explore the significant contribution of the Fashion Calendar to the American fashion industry and fashion presentations. Finley was awarded the CFDA Board of Directors Tribute Award at the 2014 CFDA Awards.
Finley participates actively in a number of charitable and professional organizations. As a Citymeals on Wheels board member and chairperson of the Fashion and Beauty Industry Salute to Citymeals, she has raised over $2 million to help feed the New York homebound elderly. In addition, she has served on the boards of Lighthouse International, the Roundtable of Fashion Executives, Trends/Fashion News Workshop, Bottomless Closet, The High School of Fashion Industries, K.I.D.S./ Fashion Delivers, the Laboratory Institute of Merchandising, the Martina Arroyo Foundation, and the Samuel Waxman Cancer Research Foundation.
Born in Haverhill, MA, Finley moved to New York after graduating from Simmons College, where she earned a Bachelor of Science degree in journalism. She wrote for the New York Herald Tribune and worked in the window display department of Lord & Taylor before creating the Fashion Calendar.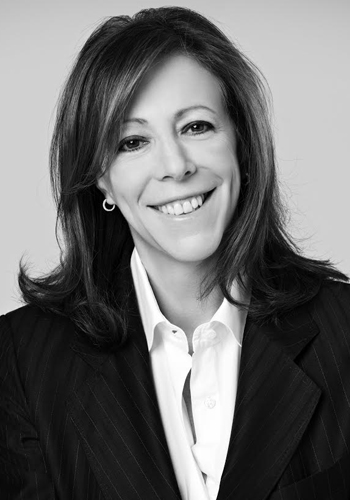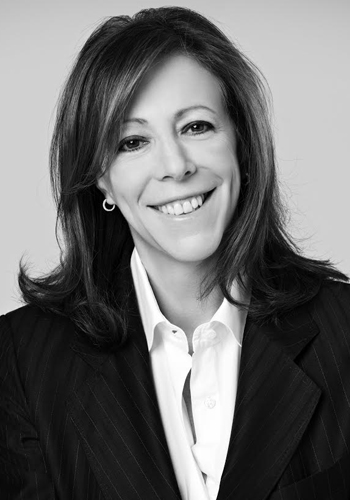 Jane Rosenthal
President, Tribeca Film Festival and Tribeca Enterprises
Honorary Degree Recipient

Film producer Jane Rosenthal is a major force who has played a pivotal role in building New York City's film industry and helped revitalize it after the September 11 attacks. As the co-founder and executive chair of Tribeca Enterprises, a co-founder of the Tribeca Film Festival, and a co-chair of the nonprofit Tribeca Film Institute, she is a dedicated civic leader as well as a savvy business executive.
Rosenthal worked as a studio executive in Los Angeles before moving to New York in the late 1980s to start Tribeca Productions with Robert De Niro at a time when the film industry in New York had little clout and uncertain prospects. The duo wanted their production headquarters to be "a place to give something back to the community," and they brought in key figures as tenants, including Miramax Films. Miramax co-founder Harvey Weinstein later told Variety, "Jane is owed a debt of gratitude by not just the filmmaking industry but by the entire city of New York."
From her early days at Tribeca Productions, Rosenthal became known for working on movies that were both critically acclaimed and commercially successful. Shortly after founding the company in 1988, Rosenthal produced films such as Thunderheart, A Bronx Tale, and Marvin's Room, which established the company's streetwise, gritty reputation. In the late 1990s, she broadened the company's repertoire with the black comedy Wag the Dog, which was nominated for two Academy Awards, and comedy favorites Analyze This and Analyze That. Two years later, Rosenthal produced what has become one of the best-known and highest-grossing comedic franchises: Meet the Parents, starring De Niro and Ben Stiller, whose success led to two sequels, Meet the Fockers and Little Fockers. Most recently she produced Katie Holmes's feature directorial debut All We Had, which premiered at the 2016 Tribeca Film Festival, and The Wizard of Lies, directed by Barry Levinson, for HBO Films.
Rosenthal's work in the downtown community took on a new, urgent tone after the 2001 terrorist attacks. Only two months after the attacks, she and her partners founded the Tribeca Film Festival both to boost the downtown economy and lift the city's spirits. Opening in May 2002, the first festival showed 140 films (chosen from 1,300 submissions) in five days to 150,000 people and brought $10 million worth of business to downtown Manhattan. In 2015, 467,000 attended the public events and screenings where 101 films screened from 6,223 submissions and had a $65 million estimated economic impact to lower Manhattan.
As co-founder and co-chair of the nonprofit Tribeca Film Institute, Rosenthal promotes and supports underrepresented artists and offers programs for New York City students. Rosenthal has been featured numerous times in Variety's Women in Showbiz and The Hollywood Reporter's Women in Entertainment issues. She is a member of the Academy of Motion Picture Arts and Sciences and has been honored by the Museum of the Moving Image, Tisch School of Arts at NYU, The Matrix Award, and The National September 11 Memorial & Museum. In 2011, she was presented with the Jane Jacobs Medal for Lifetime Leadership from The Rockefeller Foundation and in 2014 she received the Montblanc de la Culture Arts Patronage Award for her passion and commitment for arts and culture.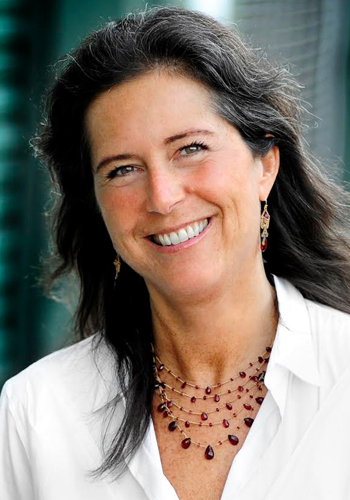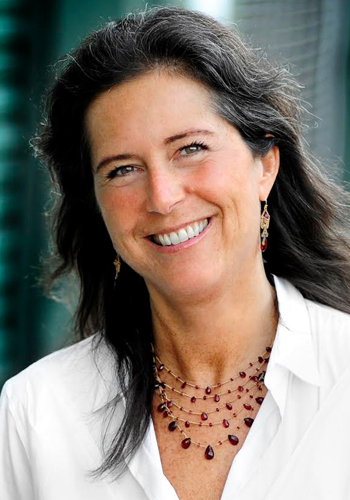 Ivy Ross
Vice President and Head of Project Aura, Google, Inc.
Speaker and Honorary Degree Recipient

Ivy Ross is that rare combination of accomplished artist and business executive. A jewelry designer whose work is in museum collections, Ross is vice president of Google and head of Project Aura, Glass and Beyond, where she leads a multidisciplinary team developing wearable technology.
An entrepreneur and creative thinker in conceiving and implementing original design, marketing, and business concepts, Ross has expertise in growing global business through new-market penetration of stagnant brands, continuing the growth of healthy brands, and creating new brands. Throughout her career, Ross has demonstrated a commitment to creating environments that allow innovation to flourish—even when that means defying business conventions
After attending FIT, Ross launched a jewelry line, encouraged by a $60,000 on-the-spot order from a Bergdorf Goodman buyer who was impressed with the jewelry Ross was wearing—co-designed by Ross and her business partner, Lorraine Rosenbaum. Ross's own line of jewelry is in the collections of a dozen museums, including Cooper Hewitt, Smithsonian Design Museum and the Victoria and Albert Museum. Ross then moved into the world of mass-market design, working at Avon, followed by Liz Claiborne, Outlook Eyewear, Coach, Calvin Klein, Mattel, Disney Stores, Gap, and Art.com, in such diverse areas as eyewear, leather goods, toys, and men's accessories.
Ross has been named one of Business Week's 25 most innovative corporate global-business leaders, one of Fast Company's nine executives representing "the new face of leadership," and one of Integration magazine's top 20 women in "cross-channel retail." A winner of a National Endowment for the Arts grant, Ross has also received the Women in Design Award and Diamond International Award for her creative designs.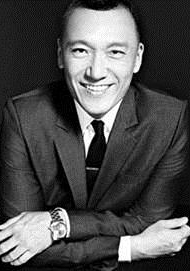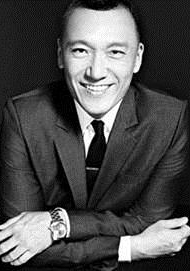 Joe Zee
Creative Director, Yahoo Style
Speaker and Honorary Degree Recipient

During his 25-year career, Joe Zee has been called a stylist, editor-in-chief, creative director, author, TV host and producer, or simply "pop culture expert." The editor-in-chief and executive creative director of Yahoo Style and former creative director of Elle, Zee is a leading media voice in the industry, making fashion and style accessible to a mass audience. A pioneer in crossing communications channels to reach a broad audience, Zee first became prominent in print magazines and then in broadcast and digital formats. His openness and winning manner have earned him a large following on social media, and The New York Times dubbed him "fashion's approachable ambassador." Zee is often seen on camera, including as a red carpet fashion commentator at the Academy Awards, and is currently co-host of the nationally syndicated daytime lifestyle show FABLife. Earlier this year, Zee also released his first book, a highly regarded fashion memoir titled That's What Fashion Is.
After graduating from FIT's Advertising and Marketing Communications program in 1992, Zee started out as a style assistant at Allure. In 1995, Zee moved to W and became the magazine's fashion director for the following nine years, as well as helping to relaunch Details magazine as a contributing editor in 1999. In 2004, Zee was named editor-in-chief of his own magazines that he conceived at Condé Nast/Fairchild, titled Vitals and Vitals for Women, a luxury service and celebrity-shopping magazine that catered to both men and women. And in 2005, Zee served as contributing editor at both House & Garden and Vanity Fair.
In 2008, Zee was the recipient of the Muriel Fox Communications Leadership Award from Legal Momentum, a division of NOW Legal Defense and Education Fund. In 2009, he was honored by the Asian American Arts Alliance and named one of Out Magazine's OUT100, which he was selected for again in 2016. In 2013, he was awarded the Creative Director of the Year Award at The Daily Front Row's First Annual Fashion Media Awards, alongside such recipients as Ingrid Sischy and Heidi Klum.
Commenting on the appeal of embracing mass and digital media, Zee has said, "It lets me address fashion in a broader way." This drive to speak to all consumers is typical of his democratic and open approach to fashion. Since building Yahoo Style—which has 800 million unique monthly visitors—from the ground up, he has taken the outlet in unexpected directions, interviewing everyone from Miss USA to his childhood icon, Boy George, to producing original video content and photo shoots.
Zee is also a frequent fashion and pop culture expert appearing on ABC's Good Morning America, NBC's Today, CNN (most notably as the sole fashion expert during President Obama's inauguration), Extra!, The Oprah Winfrey Show, Tyra, Access Hollywood, Charlie Rose, and MSNBC Live. He is currently the fashion correspondent for Entertainment Tonight. He was also the fashion consultant for Ben Stiller and Owen Wilson's characters in the film Zoolander. In 2008, Zee crossed over into prime-time television as a judge on the reality show Stylista, and with multiple guest spots on the hit series Ugly Betty and Gossip Girl, as well as MTV's The City, where he was a regular character.
As a fashion stylist, Zee has collaborated on many prominent projects including the famed March 2006 Hollywood Issue of Vanity Fair with designer Tom Ford; a Gap campaign featuring Madonna and Missy Elliott; and the 35th anniversary Gap campaign starring Sarah Jessica Parker, among others. Zee has also worked with many top musicians in image consulting, styling, and packaging, including Jennifer Lopez for her album J.Lo, Justin Timberlake for FutureSex/LoveSounds, and Mariah Carey for Butterfly.