New Academic Building
FIT's new building—the first academic addition to the campus in more than 40 years—is currently under construction, with substantial completion scheduled for February of 2024. The building – projected to open in the summer, allowing FIT to hold its first full semester of classes in the fall of 2024 – will create a state-of-the-art learning environment and new opportunities for design and business innovation. Funding has been provided by New York State and New York City, as well as a group of FIT friends and supporters. The project received unanimous endorsement from Community Board 5 (CB5).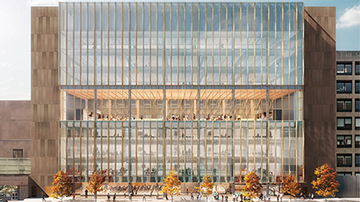 About the Building
The new building—on West 28th Street between Seventh and Eighth avenues—features advanced, energy-efficient facilities and flexible learning spaces.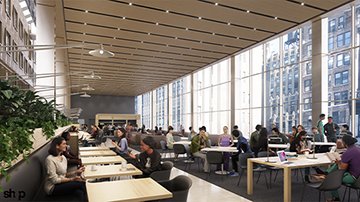 About the Architects
SHoP Architects is a New York–based global design leader, with iconic projects completed or underway across more than 72 million square feet on five continents.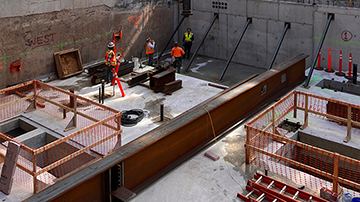 Construction Schedule and Information
Find information about the construction project and schedule.
Virtual Tour of FIT's New Academic Building
Explore some of the inspiring, light-filled spaces that will transform FIT's campus. Note: These images provide a virtual experience of selected spaces; the completed facilities may vary from these digital representations.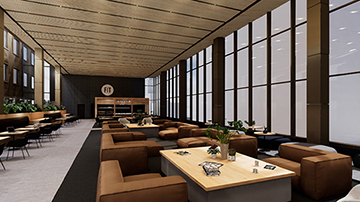 360° Views
Check out the 360-degree views of the building's atrium, student commons, lobby, and more.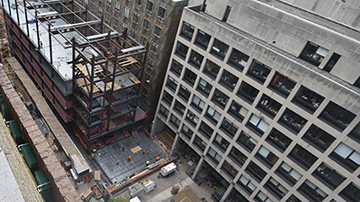 Time-Lapse Camera
View the progress of the new academic building on West 28th Street, on the north side of campus.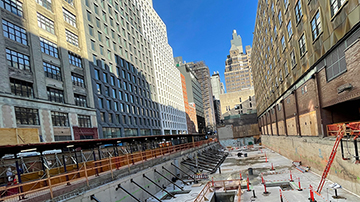 Construction Slideshow
Access images of the construction in progress.
View Town Hall Presentation and Q&A Videos (requires FIT login)