Beyond Graduation
FIT is internationally recognized for the quality of its programs and the caliber of its graduates. At FIT, you're connected through a faculty of industry professionals and extensive networking opportunities. As a result, FIT graduates have a higher than average job placement rate.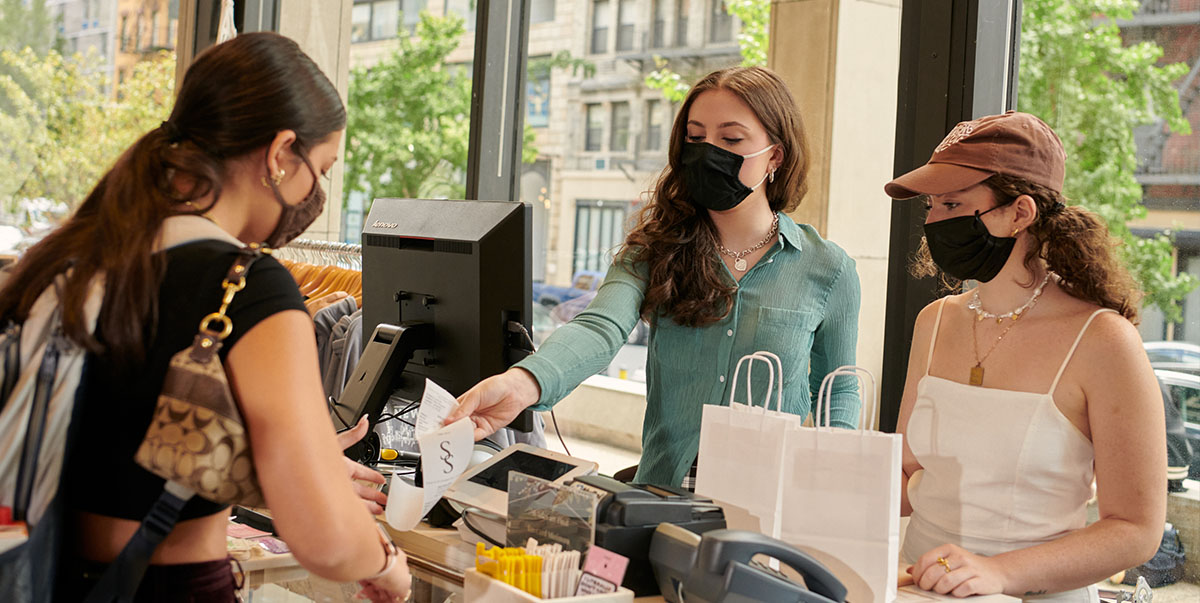 Graduates of the Fashion Business Management program find jobs in the areas of analytics, buying, planning and allocation, fashion forecasting, inventory management, product development, retail management, retail operations, selling, social media analyst, sourcing, styling, supply chain management, sustainable developer, visual merchandising, and wholesale account manager.
Graduates have gone on to successful careers at retail and manufacturing companies including Kohl's, Lululemon, The Gap, J. Crew, Nike, David's Bridal, Macy's, Macys.com, Bloomingdale's, Christian Louboutin, Stitch Fix, Reformation, Saks Fifth Avenue, Louis Vuitton, Bergdorf Goodman, Sephora, Glossier, Kate Spade, Coach, Ann Taylor, Birchbox, Zappos, Li & Fung, Allbirds, Guerlain, Target, PVH, Calvin Klein, and Tommy Hilfiger.
Where Are They Now?
The Fashion Business Management program builds the skills needed to success in fashion-related industries and beyond.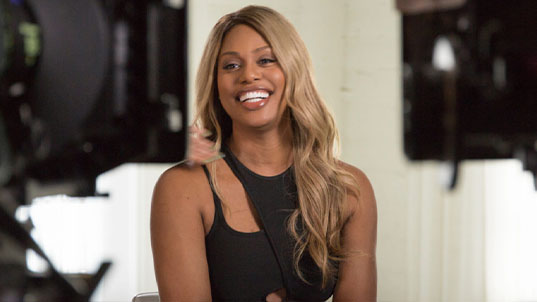 Learn how Fashion Merchandising Management alumna Laverne Cox made history when she became the first transgender person nominated for a Primetime Emmy, for her role as Sophia Burset in the pioneering Netflix prison comedy/drama Orange Is the New Black.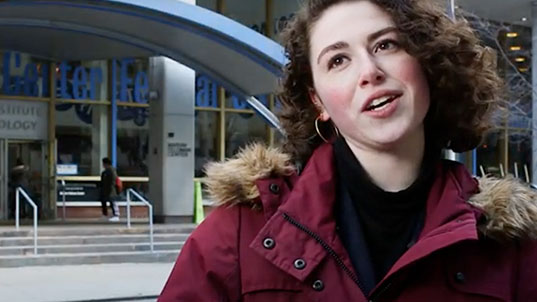 "Is Fashion Sustainable?" Tessa Beltrano, Fashion Business Management '19, came to FIT because sustainability is in our mission statement. She already has a job with a startup coordinating an international conference on sustainability in fashion.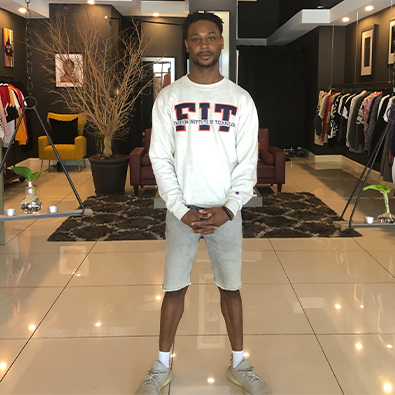 Uptown Style
A streetwise boutique and gallery, created by Dominique Banks, Fashion Business Management '19, radiates Harlem style.
Learn More
Contact Us
If you have questions about this program, please reach out.
Fashion Business Management
Jay and Patty Baker School of Business and Technology
Business and Liberal Arts Center, Room B320
(212) 217-4800