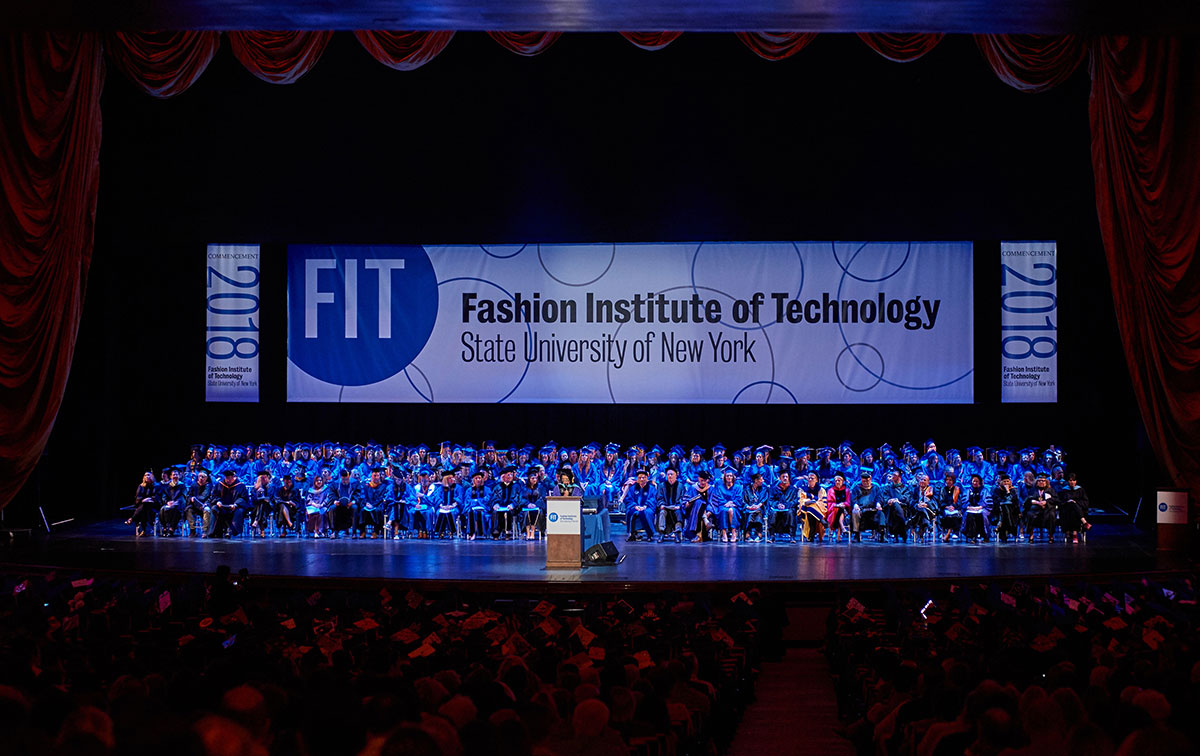 The Fashion Institute of Technology held its commencement exercises for all associate and baccalaureate degree candidates at Radio City Music Hall on Thursday, May 24, 2018.
Speaker:

Lilliana Vazquez

,

Style Correspondent
President's Award for Lifetime Achievement:

Harry Bertschmann

,

Fine Artist
Speaker and Honorary Degree Recipient, Doctor of Fine Arts:

Chuck Hoberman

,

Designer, Engineer, Inventor, Innovator
Honorary Degree Recipient, Doctor of Fine Arts:

Luciano Benetton

,

Entrepreneur
Speakers and Honorees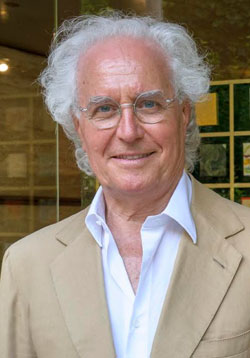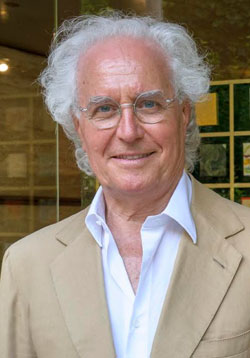 Luciano Benetton
Luciano Benetton was born in 1935 in Treviso, Italy, and in 1965, together with his siblings Giuliana, Gilberto and Carlo, he founded Benetton Group, one of the world's most famous fashion companies, with about 5,000 stores located in over 100 countries. Chairman until 2012, Luciano Benetton returned to the helm of the company in January 2018.
Luciano Benetton has built the history of Benetton Group on innovation—seen in its bright colors, knitwear, revolution of the retail outlet, unique sales networks, and universal communications that have always been social talking points and have aroused cultural debates.
The company has a consolidated identity in terms of style, color, and quality at competitive prices. These values are reflected in the strong, dynamic personality of the brands United Colors of Benetton and Sisley.
Benetton Group's capacity to actively establish its roots in the world and in society is also expressed through Fabrica, the communication research center commissioned by Luciano Benetton in 1994. Fabrica's challenge is one of innovation and globalization: a way to combine culture and industry through communication that no longer relies solely on traditional forms of advertising, but also aims to convey the company's "intelligence" through different forms of expression.
Luciano Benetton is also chairman of the Fondazione Benetton Studi Ricerche, established in 1987 to attest to the close ties with his homeland, the Veneto region, and to contribute to the civic and cultural growth of the community. The restoration of the Church of San Teonisto in Treviso, strongly encouraged by Benetton, is one of the many initiatives focusing on the cultural, artistic, and historical patrimonies. The ancient building, dating back to the 11th century, has been completely restored to become a cultural center and fascinating exhibition space for the city.
As a great traveler and art lover, Luciano Benetton has successfully united these two passions in the Imago Mundi nonprofit project: a collection of thousands of paintings created in a 10-by- 12-centimeter format by more than 25,000 artists established and emerging artists from various nations in over 150 countries and native communities. In April 2018, Imago Mundi opened in Treviso in a carefully restored former Hapsburg prison, the Gallerie delle Prigioni, a permanent exhibition open to the visual cultures of the world.
Under the aegis of the Fondazione Benetton, the project will continue to grow, to bring together the diversities of the world, and pass on to future memory the widest possible mapping of the situation of human cultures at the start of the third millennium.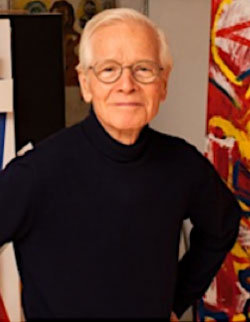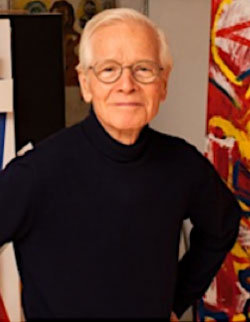 Harry Bertschmann
Few abstract painters today can match Harry Bertschmann's extraordinary dynamism and versatility. Born in Basel, Switzerland, he studied at the famous Basel School of Design in the late 1940s. He immigrated to the U.S. in 1951 and, in 1958, he was the youngest artist admitted by the jury of the prestigious Carnegie International exhibition, where one of his large abstract expressionist paintings hung beside those by Mark Rothko, Franz Kline, Barnett Newman, Philip Guston, and Robert Motherwell.
Starting in the 1960s Bertschmann found himself in high demand as graphic designer of commercial logos and packaging—many of which have remained iconic in American culture (e.g.: Kent and Newport cigarettes, Nestlé, Bufferin). This success resulted in double lives because he was also driven to paint every day, pushing the boundaries of expressionism—both abstract and figurative. He probed these two approaches with fresh vision spanning seven decades. There are no one-liners here, so easy to grasp, as are Andy Warhol's assembly line screenprints. Rather, Bertschmann's paintings compel the viewer to linger—and upon returning find invigoration anew.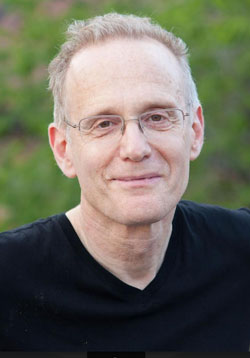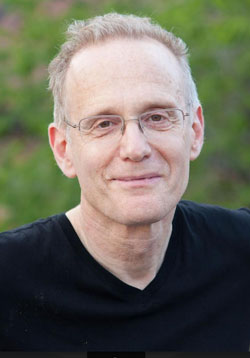 Chuck Hoberman
Nowhere do the disciplines of art, architecture, and engineering fuse as seamlessly as in the work of inventor Chuck Hoberman, internationally known for his "transformable structures." Through his products, patents, and structures, Hoberman demonstrates how objects can be foldable, retractable, or shape-shifting.
Hoberman is the founder of Hoberman Associates, a multidisciplinary practice that utilizes transformable principles for a wide range of applications including dynamic architecture, transformable stage sets, consumer products, deployable shelters and structures for aerospace. Examples of his commissioned work include the transforming video screen for the U2 360° world tour (2009-2011), the Hoberman Arch in Salt Lake City, installed at Medals Plaza for the Winter Olympic Games (2002), a retractable dome for the World's Fair in Hanover, Germany (2000), and 'Emergent Surface' (2008) shown at The Museum of Modern Art in New York.
Hoberman has over twenty patents for his transformable inventions and has won numerous awards for his designs. He is the Pierce Anderson Lecturer at the Harvard Graduate School of Design and is an associate faculty member at the Wyss Institute for Biologically Inspired Engineering.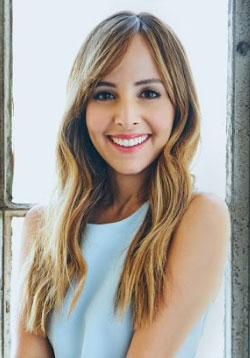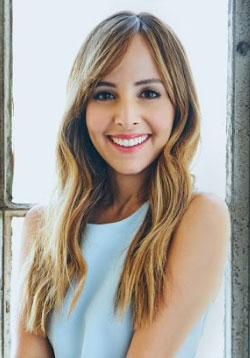 Lilliana Vazquez
Lilliana Vazquez is one of the most sought-after personalities in the industry, acting as host, influencer, style advisor and producer to the biggest names in entertainment, both on- air and online. She has quickly become one of the most watched, multifaceted talents, thanks to her signature brand of approachability and her unique ability to capture an audience's attention.
On Today, Vazquez shares her experiences and expertise with millions of viewers each week where she can be seen covering the latest trends and news in technology, business, travel, entertainment, and lifestyle. She is also NBC's secret weapon on the red carpet at the Golden Globes, the Emmys, and the Met Gala. For Access Hollywood, Vazquez has led coverage of the biggest names and entertainment events in the world.
As a media-savvy millennial, Vazquez has always been at the forefront of what's next in the digital space. It started in 2008 when she launched her blog, The Cheap Chica's Guide to Style, and followed up the success of the site with a namesake book, The Cheap Chica's Guide to Style: Secrets to Shopping and Looking Chic, in 2013. The blog has evolved into a lifestyle destination with more than 200,000 faithful followers across all of her social media channels.
In addition to her day jobs, Vazquez is the expert producers and executives call to lend style expertise to segments on entertainment programs, including E! News, The Wendy Williams Show, The Talk, and The Rachael Ray Show. Vazquez has also served as an ambassador, spokesperson, and content creator for some of the world's biggest brands.
Born and raised in Fort Worth, Texas, to a Puerto Rican father and Mexican mother, Vazquez is a proud Texan and Latina. She attended George Washington University on a full academic scholarship and graduated with a bachelor's degree, double majoring in international business and entrepreneurship. Vazquez is involved with the Hispanic Federation, which is the nation's premier Latino nonprofit membership organization that seeks to support Hispanic families and strengthen Latino institutions through work in the areas of education, health, immigration, and economic empowerment.