The following services are available at FIT Health Services to all students, whether or not you are on the FIT health insurance.
Health History form, Notice of Privacy Practices and Consent form and Telemedicine Consent Form are required for new patients before receiving care at Health Services. New patients can save time during their appointment by completing the forms online prior to their visit. Please log in to the FIT Health Portal with your FIT username and password to begin. We may ask patients to fill out the Health History form more than once to keep their health information up to date.
Services
Click on each service to learn more.
General medical services at Health Services include diagnosis and treatment of general medical conditions. We can help you with majority of your health care needs including acute problems such as respiratory illnesses (e.g. cold, cough, sore throat, asthma), skin problems, ear problems, gynecological problems, stomach problems, UTI, and emergencies; as well as chronic illnesses and concerns.
Medications
We provide many medications prescribed by our health practitioners free of charge. We offer some medications such as emergency contraceptive pills for free. Our health practitioners can write prescriptions for medications needed that are not available at the Health Services. Contact your health insurance for details on prescription coverage.
FIT students requiring treatment of Attention Deficit Hyperactivity Disorder (ADHD) and Attention Deficit Disorder (ADD) have three options, outlined below.
Preferred Treatment

Continue care and medication treatment with your current managing provider outside of FIT. Arrangements should be made to obtain medications prior to arriving on campus and again while on breaks or by other means.
Second Option
Obtain a new provider in the NYC area to continue/transfer care from your original physician or to initiate care with a new provider if you are seeking an evaluation to investigate whether you have or need treatment for ADHD/ADD.
Click here for a list of sites for evaluation and other services in the NYC area (.pdf). The list is provided for your convenience and do not imply an endorsement of the information or services provided by listed practitioners. These outside providers are not affiliated with FIT College and therefore billing for these visits will be done through the traditional medical insurance system or by out of pocket fee-for services. Please contact your medical insurance company about coverage benefits for testing, treatment and physician coverage for this disorder. Testing centers often have waiting lists for evaluations and the results can take 4-8 weeks.
In Certain Cases

Obtain prescriptions from FIT Health Services. This option does not have the benefit of continuity of care with the previous managing provider or the expertise provided by a specialist in the field of ADHD/ADD.
Required Documents
All of the following documentations are required before prescriptions for ADHD/ADD can be administered by FIT Health Services:
A summary on a physicians letter head that includes diagnosis, date of diagnosis, length of treatment with medications for this diagnosis and a plan of care clearly describing medication management and other treatment modalities to be carried out.
A summary of behavioral testing and/or neuro-psychiatric testing from within the last 4 years, that is an accepted gold standard test for evaluating and diagnosing ADHD/ADD. This must include the name of the testing performed, the date of evaluation and a summary of the results.
A summary of a plan of care will have to be provided from the current managing physician each calendar year moving forward in order to continue receiving medication prescriptions from FIT Health Services.
FIT students who choose to receive prescriptions from FIT Health Services and provide all the proper documentation will be able to receive prescriptions for ADHD/ADD treatment from FIT Health Services providers as described in the plan of care from their current providing physician. No changes can be made in medications or dosages unless a new plan of care is provided to FIT Health Services reflecting those changes in treatment.
How to Send Documents
If you have any questions, please call us at (212) 217-4190.
Services We Provide:
Annual GYN visits to review your health history, perform age-appropriate screenings and vaccines, and counsel you about sexual and reproductive health relevant to you.
PAP smear testing (thin prep) which also checks for Human Papilloma Virus (HPV) and STI (Sexually Transmitted Infection).
Free birth control given onsite or a prescriptions for birth control can be written, which can be filled at your local pharmacy. Contact your health insurance for details on prescription coverage.
Free pregnancy testing and referral.
Emergency contraception (Plan B) is available at our office.
Pregnancy termination referrals
And more!
Please note: some tests done during the exam may be charged to the patient's health insurance. The patient has the option to pay for it in cash at the Health Services.
VERY IMPORTANT:
For 48 hours before your gynecological exam, DO NOT:
douche
have sex
use vaginal medications
If in error you have done any of the above, please inform your provider before the exam.
Services We Provide:
Testicular exam
Testing and treatment of Sexually Transmitted Infections (STIs)
HIV Testing
Genital or Rectal Problems
Testicular pain/rashes
Erectile dysfunction/early ejaculation, etc.
Hernias/groin pain
Common skin conditions
And more!
Services We Provide:

General care by specially trained medical providers
Safer sex practices (including STD and HIV testing, along with PrEP and PEP)
Substance use/alcohol
HPV (virus that causes warts and can lead to throat and anal cancer)
Intimate partner violence
Gender Affirming Care:
General care by specially trained medical providers
Body Image
Referral to off-campus resources:
We offer HIV testing through your health insurance Monday - Friday. See Project STAY for free rapid HIV testing.
All HIV tests are confidential and voluntary.
HIV is the virus that causes AIDS.

HIV is passed from one person to another during unprotected sex (vaginal, anal or oral sex without a condom) with someone who has HIV. It can also be passed through contact with blood as in sharing needles (piercing, tattooing or injecting drugs of any kind) or sharing works with a person who has HIV.
HIV testing is important for your health.
If your test result is negative, you can learn how to protect yourself from being infected in the future.
If your test result is positive:

You can take steps to prevent passing the virus to others.
You can receive treatment for HIV and learn about other ways to stay healthy. As part of treatment, additional tests will be done to determine the best treatment for you. These tests may include viral load and viral resistance tests.
Important Phone Numbers
NYCDOHMH HIV/AIDS Hotline
1-800-TALK-HIV (1-800-825-5448)
New York City Contact Notification Assistance Program
(212) 693.1419
New York State HIV/AIDS Hotlines (toll-free)
Call the Hotlines for information about HIV and AIDS and to find HIV testing sites
1-800-541-AIDS (2437) - English
1-800-233-SIDA (7432) - Spanish
New York State TTY/TTD HIV/AIDS Information Line
(212) 925-9560
Voice callers use the NY relay:
711 or 1-800-421-1220 and ask the operator for (212) 925-9560
New York State HIV/AIDS Counseling Hotline
1-800-872-2777
Confidentiality
New York State Confidentiality Hotline 1-800-962-5065
Legal Action Center (212) 243-1313 or 1-800-223-4044
Human Rights/Discrimination
New York State Division of Human Rights 1-800-523-2437
New York City Commission on Human Rights (212) 306-7500
Above information is from the New York State Department of Health
Pre-Exposure Prophylaxis (PrEP)
PrEP is safe and effective medicine that prevents HIV. PrEP is a daily pill or an injection you get every two months. Check-ups with blood work must be maintained every 3 months to continue on PrEP.
PrEP is considered for the following:
Are worried they were exposed to HIV
Do not always use condoms during sex
Recently had a sexually transmitted infection (STI)
Recently took emergency PEP to prevent HIV
Inject drugs and share syringes or other injection equipment
Have a partner who has HIV and a detectable or unknown viral load
Have a partner who may have HIV or who refuses to get an HIV test
To learn more, make an appointment with a health provider through the health portal, call (212) 217-4190 or walk-ins welcomed when the office is open.
For more information, visit the NYC Department of Health PrEP page.
Emergency Post-Exposure Prophylaxis (PEP)
PEP is an emergency medicine for people who are HIV-negative and may have been exposed to HIV. PEP is taken in pill form for 28 days. You need to take PEP each day to keep enough medicine in your body to stop HIV.
Please call FIT Health Services immeditately at (212) 217-4190 or walk-in as soon as you have been exposed.
If FIT Health Servcies is closed, call the NYC PEP hotline at 844-3-PEPNYC (844-373-7692), or go immediately to a clinic or emergency room and ask for PEP.
For more information, visit the NYC Department of Health PEP page.
Project STAY is administered jointly by the New York Presbyterian Hospital and by the Harlem Health Promotion Center (HHPC) within the Columbia University School of Public Health.
Project STAY offers free, confidential testing for:
rapid HIV through a mouth swab
chlamydia and gonorrhea teasting through urine and self collected swabs
Project STAY operates out of FIT Health Services on Fridays during the fall and spring semester. Visit our Events page for more information.
Project STAY's medical clinic is located at 180 Fort Washington Ave, New York, NY 10032. For more information, visit www.projectstay.nyc.
If you are a survivor of sexual assault or domestic violence, you are not alone. Violence can happen to anyone at any time. Your safety is our primary concern. The following are suggested steps to take after an incident.
Visit Immunization Requirements for details on the immunization requirements to enter FIT.
Immunizations available at Health Services including costs are listed on our Fees page.
We offer free acupuncture to all students by appointment only (no walk-ins). You are only able to schedule one appointment at a time.
These appointments are limited and run out quickly. We please ask students who need to cancel their acupuncture appointment to notify the Health Services at least 24 hours in advance by calling (212) 217-4190.
What is acupuncture?
Acupuncture is a Chinese therapy that has been used for centuries and is based on the idea that energy called chi flows through your body. Illness may block the flow of chi and acupuncturists believe that acupuncture unblocks and rebalances the flow of chi to improve health. To do this, tiny needles are used to stimulate specific areas of the body.
Who should get acupuncture?
People use acupuncture to relieve pain and treat certain health conditions, including:
Lower back pain
Headaches
Menstrual Cramps
Asthma
Dental pain
Osteoarthritis
Fibromyalgia
Myofascial pain
Is it safe?
Yes, when given by a trained, licensed practitioner, such as our provider at FIT Health Services. The needles are sterile, nontoxic and used only once.
What does it feel like?
Acupuncture needles are hair-thin. Most people feel no pain. Some people are energized by treatment, others are relaxed.
We offer free massage therapy to all students by appointment only (no walk-ins). You are able to schedule one appointment at a time.
These appointments are limited and run out quickly. We please ask students who need to cancel their massage therapy appointment to notify the Health Services at least 24 hours in advance by calling (212) 217-4190.
What is Massage Therapy?
Medical massage therapy can help students who suffer from ailments relating to sports injuries, arthritis, muscle pain or circulatory problems. Our massage therapist employs techniques applied to the muscular structure and soft tissues such as kneading, stroking, tapping, compression, and pressure to reduce stress and fatigue and improve circulation to aid in muscle health recovery. If you have any chronic issues, please consult with a healthcare provider at Health Services in order to create a care plan specialized for you.
Before Your Appointment
Make sure it is a good time for you to have a massage.
Reschedule your visit if have a fever, skin irritations (such as poison ivy or sunburn), or if you are trying to stabilize your medication (because massage can affect the dosage needed).
In the days before your massage, drink plenty of water.
Do not eat just before your massage. Consume a meal no less than an hour prior to your massage. If needed, a small snack prior to you massage is manageable.
Give yourself enough time to arrive on time and relax. If you are rushing and arrive stressed, it will take longer to get into a relaxed state.
After Your Appointment
Drinking water after a deep massage can help to flush lactic acid from your tissues and prevent soreness.
Nutrition counseling is offered with a Registered Dietitian Nutritionist (RDN), who is professionally trained to advise you on diet, supplements, food and nutrition. They can help you to separate fact from fiction, healthy eating plans from unsafe diets, and they help you translate the science of nutrition into healthy food choices.
Our RDN specializes in the following areas:
Eating Disorders and Disordered Eating
Intuitive Eating
Gastrointestinal Disorders, such as Celiac Disease, IBS, IBD, Crohn's Disease
Polycystic Ovary Syndrome (PCOS)
Diabetes
Sports Nutrition
Weight management
Heart Disease
Autoimmune Diseases
Emotional Wellbeing
Vegan and Vegetarian Diets
Smart Shopping: Grocery Store Tours
Walking through a grocery store can be a daunting and challenging task when you are unsure how to make healthy choices. Our grocery tours walk you through each aisle and point out healthy options and alternatives; learn how to shop on a budget, and which aisles to avoid. We also teach individuals how to properly read nutrition labels and discuss the differences between servings and portion sizes.
The 45 to 60 minute tour is fun and educational and permits time for any questions you may have. You can sign up by yourself or go with a friend or roommate!
To sign up, fill out the Grocery Store Tour Sign-up Form.
Want to see all the local grocery stores in the area? Check out our resources page on local food.
We offer free smoking and tobacco cessation counseling with nicotine replacement therapy, when appropriate.
Included in these appointments are: creating a quitting plan, continued counseling and weekly support, as needed.
FIT is a smoke- and tobacco-free campus
In order to provide an environment that promotes the health, well-being, and safety of students, faculty, staff, and visitors, the Fashion Institute of Technology is a 100% smoke- and tobacco-free campus.
Living tobacco-free is one of the most important things you can do to improve your health, quality of life and longevity. Quitting isn't always easy, but it is within your power to become a non-smoker forever. Health Services is offering our students access to free over-the-counter nicotine replacement therapy products (patches and gum). Students participating in the program also meet with a health educator who provides individual support and helps students understand the process of quitting, along with developing a personal plan to stop using tobacco.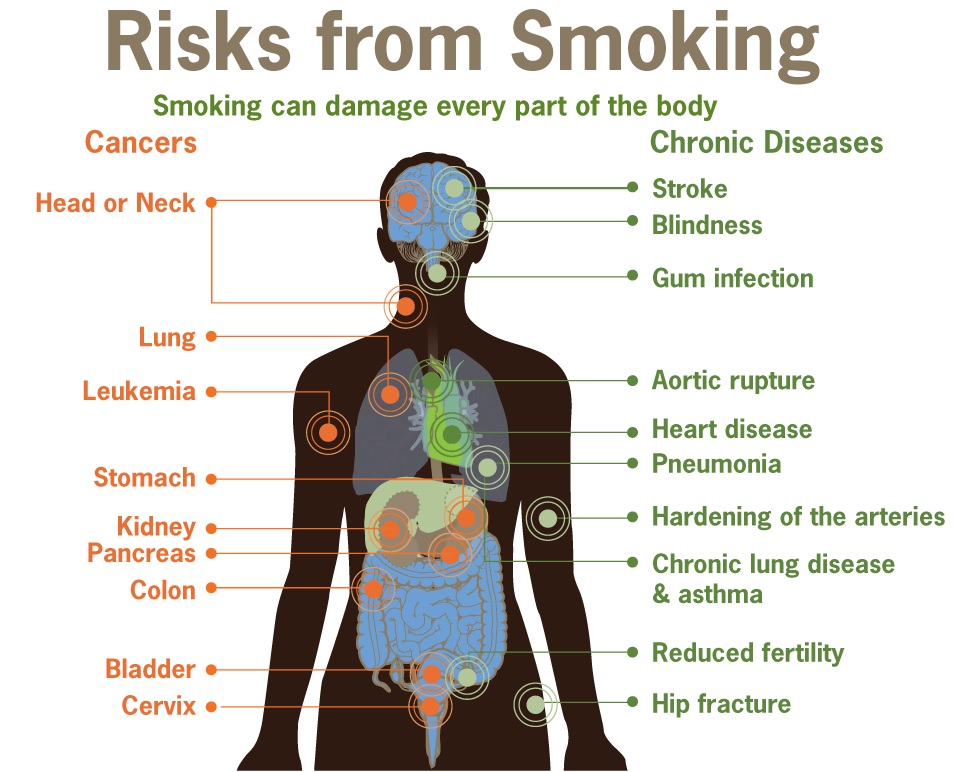 Internet and Social Media Resources
New York State Smokers' Quitline
A free service that provides New York State residents with help when they are ready to stop using tobacco.
SmokefreeTXT
Try this mobile text messaging program that provides 24/7 tips, advice, and encouragement to help you quit smoking.
The Case for Quitting
Provides a timeline of health milestones individuals can look forward to once they've quit smoking.
The EX Plan
A free quit smoking program that helps you re-learn your life without cigarettes. Before you actually stop smoking, we'll show you how to deal with the very things that trip up so many people when they try to quit smoking. So you'll be more prepared to quit and stay quit.
CDC Tobacco Free on Twitter
Learn about the harmful effects of smoking, smokeless tobacco, and secondhand smoke, while also getting tips from former smokers.
TobaccoFreeU.org
The official BACCHUS Network website devoted to tobacco control with college and university campuses and young adults.
The Great American Smokeout
Resources for quitting on the day of the annual Great American Smokeout, held on the third Thursday of November each year.
Reasons To Quit Smoking That You Might Actually Care About
More reasons to quit smoking from Ohio State University
Smokeout Countdown Clock
Download the American Cancer Society's Countdown Clock and receive daily tips right on your desktop that will help you prepare to quit. When your quit day arrives the Countdown Clock will continue to provide practical support tips for your first month as a nonsmoker.
QuitNow Cost Calculator
Quitting smoking really does lead to a richer life. Use this quit calculator tool to see just how much you'll be saving once you're tobacco-free. You'll be amazed at how much it all adds up!
Fight Back Against Tobacco
ACS CAN, the nonprofit, nonpartisan advocacy affiliate of the American Cancer Society, is holding lawmakers accountable for their words and their actions. We demand that our leaders not only talk about fighting cancer but take real steps toward decreasing the number of people suffering and dying from cancer.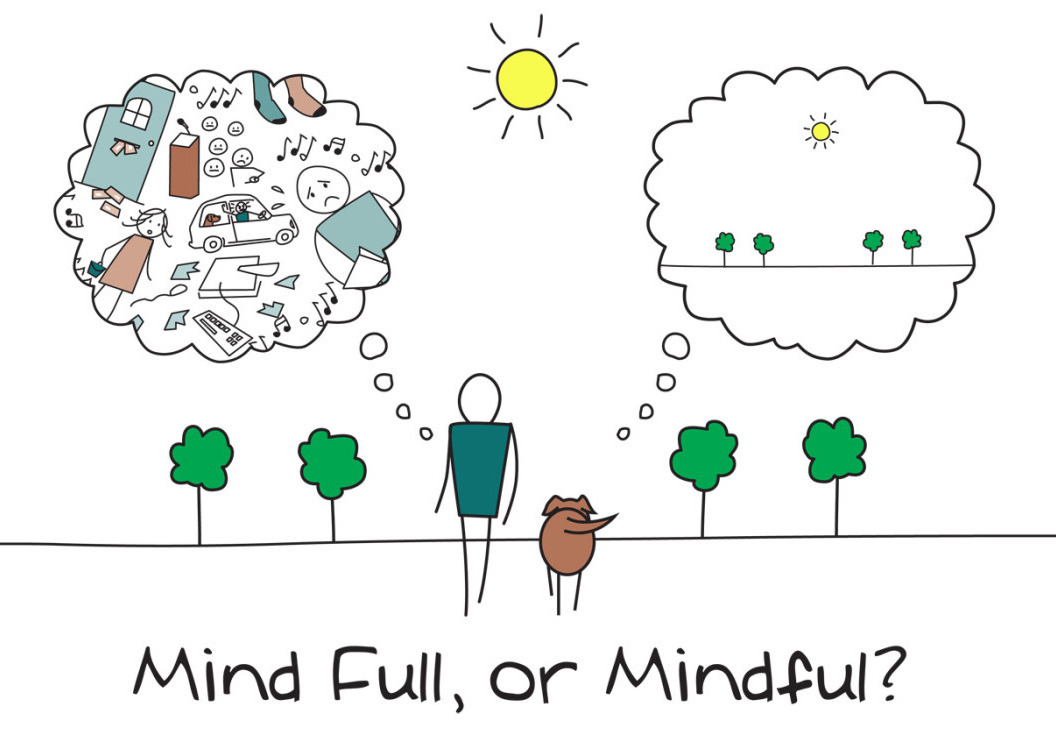 A Mindful Way to Reduce Stress
What is Mindfulness?
Mindfulness are techniques to self regulate.
It is the basic human ability to be fully present, aware of where we are and what we are doing, and not overly reactive or overwhelmed by what is going on around us.
The practice of mindfulness allows one to fully experience the current moment, without dwelling upon the past and future.
How is it beneficial?
Great for those who suffer with depression, anxiety, chronic pain.
Can improve memory.
Promotes focus and general well-being.
Helps with stress management.
How long is the session?
Each session is around 30-40 minutes.
Laboratory (lab) services are available from 9 am to 4 pm on a walk-in basis.
A lab order from a health care provider is required for lab services. You may see a health care provider at Health Services on a walk-in basis or by appointment.
Please keep in mind that payment is required for sending out lab services. The patient has the option to have the lab tests billed to the patient's insurance company or pay for the tests at Health Services. If insurance information or payment is not provided at time of service, a bill from the lab will be mailed to the patient. It is the responsibility of the patient to pay the bill in a timely manner.
In order to bill the insurance company, patient must provide insurance information before receiving lab services. Please contact your insurance company to verify coverage and inquire about costs.
Patient may opt to pay for the tests at Health Services at time of service instead of billing the insurance company. We accept cash and most major credit cards. A list of fees for basic tests performed at the Health Services is listed on the

Fees page.
Our lab is staffed by a full-time Phlebotomist and serviced by LabCorp and Quest Diagnostics. Comprehensive lab tests needed for diagnostic purposes are performed on site at the request of a Health Services healthcare provider. If you have a lab request from your private healthcare provider for medical issues, your lab work can be done at Health Services with a lab order from your private healthcare provider.
We offer free on-site rapid laboratory testing for:
Urine Pregnancy
COVID-19
Strep Throat
Flu A&B
Blood Glucose through finger stick
UTI
Urine Analysis
For after-hours lab services, go to LabCorp and/or Quest Diagnostics for a list of locations. Bring your lab requisition or prescription with you.