Scholarship Opportunities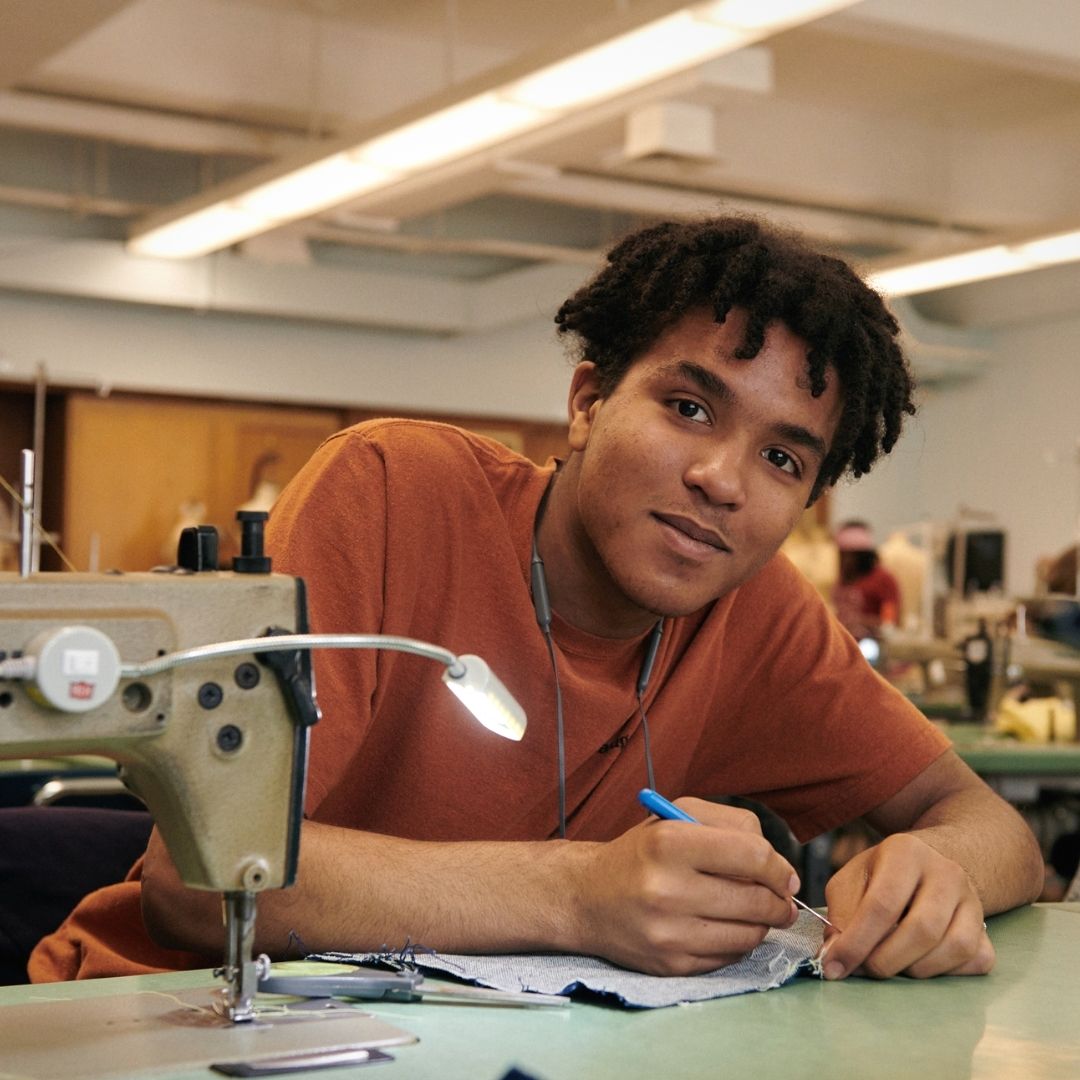 Precollege Programs welcomes high school and middle students of all backgrounds and identities, and we are pleased to provide financial support to qualified students who would not otherwise enroll in our programs.
In the spirit of FIT's commitment to diversity, equity, and inclusion, and to educational opportunity regardless of economic status, we offer scholarship aid to eligible Precollege students. Some of this aid is based on financial need, while some scholarships are offered specifically to BIPOC students. This support expands the range of students who are able to take advantage of our programs.
We believe these scholarships will help ensure that a diverse pool of high school and middle school students is well prepared to enter colleges like FIT and go on to successful careers.
The Social Justice Center at FIT and Precollege Scholarships
The (SJC) at FIT has been established to alleviate the systemic problems faced by BIPOC (Black, Indigenous, and people of color) youth, college students, and working professionals. Our partners have established scholarships to support exploration of the creative industries.
General Precollege Scholarships
Decorator's Club Discover Design Scholarship
The Decorators Club, nation's oldest women's professional organization dedicated to interior design offers a pre-college scholarship program. This scholarship opportunity is available to high school students, regardless of residency, to enroll in one high school workshop related to Interior Design or equivalent based on the criteria provided.
Learn more about the Decorator's Club opportunity
Nancy Yedlin Financial Assistance Scholarship
New York City residents of high school age may be eligible for a financial assistance scholarship based on the criteria provided. This is a partial scholarship that covers the cost of one Precollege class (either Live or Workshop), with the scholarship recipient responsible for the remaining $40 balance and any supplies required for the class. Students may win only one award per semester.
Learn more about the Nancy Yedlin opportunity
Creatives Want Change (CWC) Summer Programs Scholarship Opportunity
Creatives Want Change (CWC) is dedicated to the cultivation of Black creative talent beginning at the high school level and continuing into early professional development.
@creativeswantchange will incubate Black high school level creative talent, offering support and guidance as they progress through the career pipeline. The support begins by linking Black talent with established pre-college programs to unleash their creative genius. CWC is proud to partner with the best design schools across the country for this endeavor to provide access to Precollege Summer Programs at top schools nationwide.