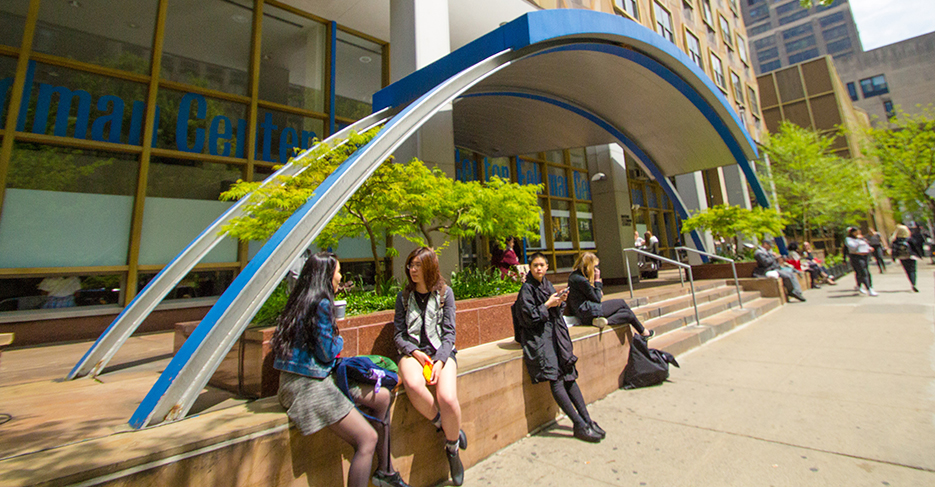 FIT is a tobacco-free campus, dedicated to supporting a respectful, healthy, and comfortable living and learning environment for our community, and to supporting positive environmental change.
This page provides information on FIT's policy, resources, and more. Take a moment to see how FIT has joined more than 1,500 campuses in going tobacco-free!
FAQ
FIT has been smoke-free since 2006. The Tobacco-Free Campus policy was issued in 2015.
A smoke-free policy is one that limits or eliminates the use of smoke-producing tobacco products, such as cigarettes, cigars, cigarillos, mini-cigars, and hookahs. It may include new products that emit a smoke-like substance, like e-cigarettes. The primary concern of a smoke- free policy is secondhand smoke. A tobacco-free policy limits or eliminates the use of any tobacco product, including, but not limited to, cigarettes, cigars, cigarillos, mini-cigars, hookah, spit tobacco, snus, and other smokeless products. It also oftentimes includes new products, such as electronic cigarettes. The primary concern of a tobacco-free policy is the overall health and well-being of all members of the campus community.
Tobacco is defined as all tobacco and tobacco-derived products intended for human consumption, including but not limited to cigarettes, cigars, hookah or water-pipe devices, pipes, smokeless products, clove cigarettes, beedis, kreteks, electronic cigarettes, chewing tobacco, smokeless tobacco, and snus.
Every person who comes to FIT, including students, employees, visitors, volunteers, contractors, service representatives, or other persons on campus.
All forms of tobacco use are prohibited anywhere on FIT campus, both indoors and outdoors, as well as in on-campus student housing and all college-owned vehicles.
No. This policy simply means that no one can use tobacco products on the FIT campus. Because of the addictive nature of tobacco use and the understanding that breaking that addiction can be difficult, the college wants to support the efforts of those who are ready to quit.
On June, 12, 2012, The State University of New York Board of Trustees passed a resolution to support a "Tobacco-Free SUNY" policy and the development of New York State legislation that bans the use of tobacco on grounds and facilities and in vehicles owned, leased or controlled by SUNY. Per the New York State Tobacco Free Colleges initiative, as of January 1, 2015, at least 1,514 campuses are 100% smoke free indoors and outdoors, with no exemptions, including residential housing facilities.
The aim of FIT's tobacco-free policy is to create a healthful and comfortable environment for all members of its community. Designated smoking areas are not consistent with respect for the environment or wellness.
The FDA does not regulate e-cigarettes and does not consider them to be a safe nicotine delivery system or cessation product. Prohibiting electronic cigarettes is consistent with the aim of the policy.
Everyone's responsibility as a campus community member is to comply with this policy in a courteous, respectful and cooperative manner.
This policy is driven by respect for others and the environment and relies on the consideration and cooperation of everyone on campus. Enforcement of this policy will depend on the cooperation of all members of the FIT community, both to comply and encourage others to do so.
Yes, the policy applies to all areas of campus, including student housing.