Educational Visits to FIT
Thank you for your interest in precollege tours! Unfortunately, due to campus closures and social distance guidelines, all tours are currently on pause until further notice.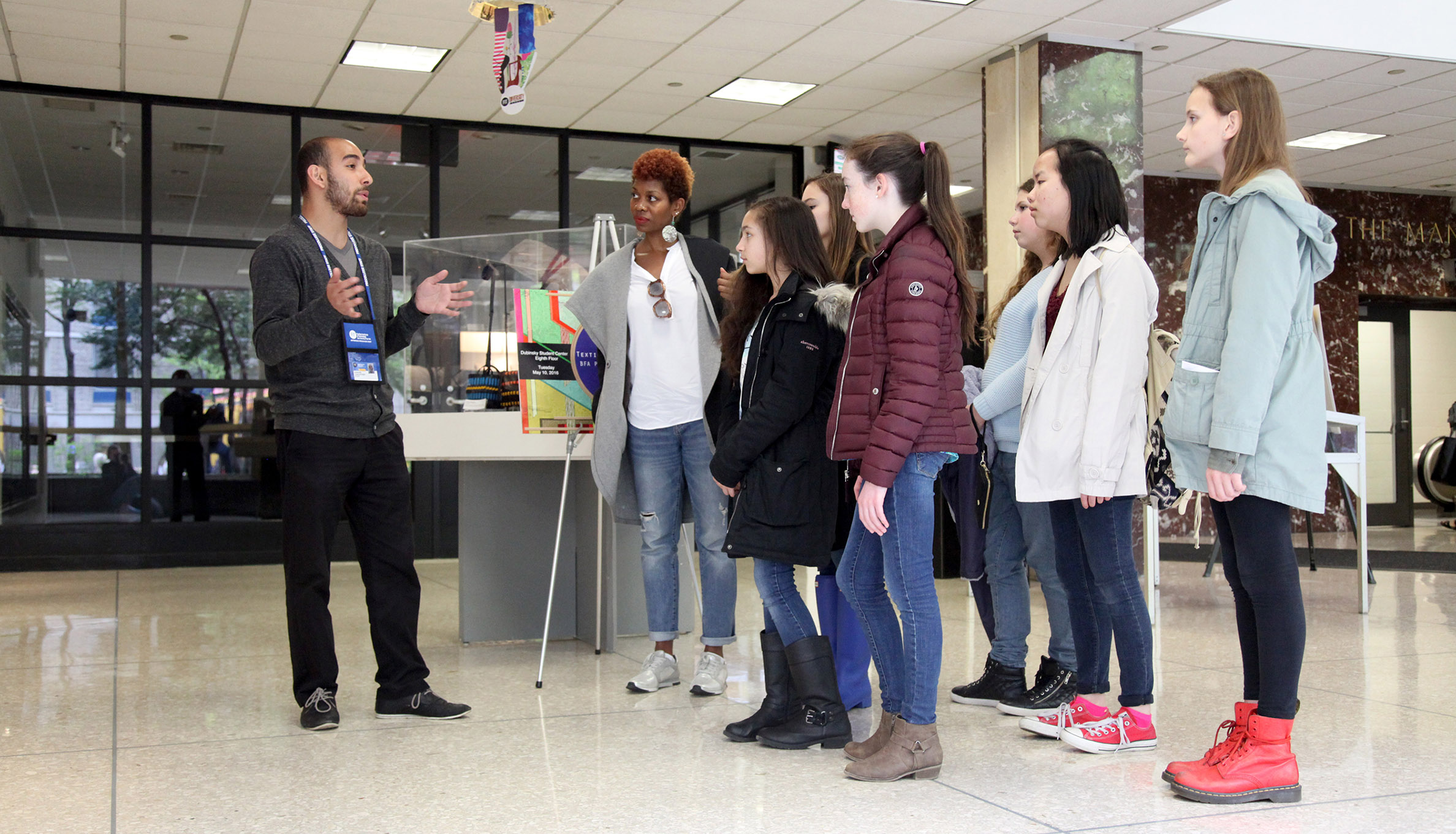 FIT's Precollege Programs offers tours of the FIT campus to educational and youth-based non-profit organizations for the purpose of teaching children about the majors and industries represented at FIT, or to supplement classroom activities as they relate to our majors.
Age:

We welcome all children in grades K-12.

Group Size:

Between 10 and 30 children (must have one chaperone per 10 children). Groups exceeding 30 will need to book two separate visits.

Dates:

Wednesdays, September through December and February through April (no summer tours available).

Tour Details: Tours include walk-throughs of our academic areas and teaching labs. Student guests are required to conduct themselves in a mature manner and be as quiet as possible when in the vicinity of our classrooms.

Please note: college classes will be in-session!
Tours may culminate at our FIT Dining Hall, where students may purchase or eat their own lunches, or we can escort your group to the FIT Museum for your own self-guided experience.
» Request a Precollege Tour of Campus
Can't find a date that works?
Visit our fabulous museum free of charge. See: The Museum at FIT
Stop by the Office of Admissions in Feldman Center lobby for materials about FIT.
Visit our exhibits in Feldman, Pomerantz, and Goodman Center lobbies; these exhibitions are open to the public
If you are looking for a tour of the campus for the purpose of Admissions, please go to Visit FIT.