Intimate Apparel & Swimwear Certificate
Create your own factory ready design
This in-depth certificate course will prepare students with an intimates and swimwear background of learnings. Students will continue with the how to's, encompassing each student's unique design, and fulfilling everything from the product development, production, and shipping the garments to the retail markets.
This certificate course is great for any fashion professional that wants to learn the Intimates/Swim market, any newcomer that wants to learn the basics of Intimates/Swim design in order to bring their ideas to market, and students that like hands-on learning in small groups taught by professionals working in the industry.
*If you think you are eligible for the 10% Alumni Discount, please complete the Alumni Verification Form prior to registration in order to receive your discount code.
Learn How To
Use the terminology and fabrics
Make a pattern and the basics of design
Drape, make TechPacks, and BOM's
Hand-off an entire package ready for the factory to create an individual design
Why FIT?
Classes taught by top industry experts
Leave with a factory design package ready for production
Earn a certificate from FIT/SUNY, a world renowned college of art and design, business and technology
Meet Your Instructors
Camille Block
Consultant for apparel startups
An experienced Senior VP of merchandising and design with a demonstrated history of working in the apparel and fashion industry for brands such as Victoria's Secret, Warner's, and Vanity Fair.
Skilled in Design, Fit, Trend Analysis, Luxury Goods, Trend Forecasting, Merchandising, Sketching. A strong marketing professional...graduated from Empire State College, BA, and Fashion Institute of Technology, AAS (Fashion Design). Experienced as an Adjunct Professor with FIT, teaching intimates (fitting & line planning). Currently teaching for FIT (CCPS) and for the past 18 years.
Ms. Block has a consultancy working with startups in the Intimates and Swim industries. She is proud to produce garments in the heart of the garment center in New York City.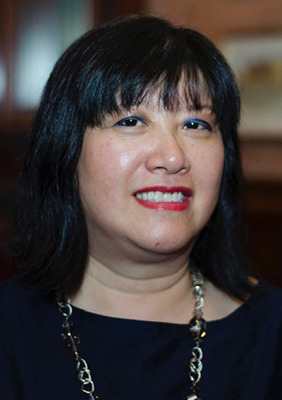 Irene Mak
Consultant for apparel startups
Irene Mak is a creative and strategic expert in product development and technical design execution of refined clothing for retail. Irene's career foundation is based in Lingerie and Seventh Avenue Designer Collections focusing on dresses and sportswear. She specialized in private label product development for major retailers such as New York and Company, Anthropologie, Victoria's Secret, and American Eagle Outfitters, and has traveled the globe extensively with experience in international and domestic vertical manufacturing.
As Vice President of Technical Design at American Eagle Outfitters, she managed multiple technical design teams for branded retail businesses including AEO, Aerie, Martin + Osa, and Bluenotes-Canada. During Irene's tenure, overall business grew from $200 Million to $3 Billion and from 200 to 900 retail stores in 14 years. She now consults for apparel startups focusing on "Made in New York" and "Made in USA".
Irene acknowledges her responsibility to the industry by grooming future talents in fashion. Her teaching career began in 1989 at Parsons School of Design and continues today at the Fashion Institute of Technology, the Center for Continuing Professional Studies.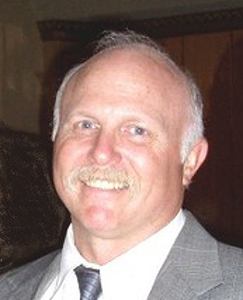 Bernard Kahn
AAS; BS; MAOM; Assistant Adjunct Professor, Production Management, Fashion Institute of Technology; and Assistant Professor, Marketing Design, Parsons School of Design
Having taught credit and noncredit at FIT since 1980, with over 45 years of experience in the fashion industry from product development to production, to marketing and technology, Mr. Kahn has experience in every fashion venue from men's, to women's to children's, swimwear and intimates, sportswear, denim, formal wear, outerwear, accessories, home fashions, military, and more. Mr. Kahn not only teaches sustainability, but resides on a small ranch with a near-zero carbon footprint.
An accomplished tailor, Mr. Kahn is currently in all product development technologies as well as administrator for FIT's PLM system serving over 700 new users each semester. Mr. Kahn has consulted companies large and small, both domestic and overseas for over 35 years.
Outline
MODULE 1:
Certificate overview. Synopsis of Intimates and Swim.
Terminologies. HTM on body, mannequins. TP's and BOM's.
Fittings, sizing. Different bodies of bras and swimwear.
Fabrics, cups, molds
Components: Hardware, Elastics, Laces, Embroideries
MOQ's
Overview of Intimates & Swimwear markets
Retail, Pricing, White Space, Customer ID
Muse, Social Media, Shopping
Mood Boards & Inspirations
Review of Researched Materials and Garments
Relate back to learnings of Fabrics, Laces and Trims
Sustainable Sourcing
Fabrics/Trims
Countries
Why and How
MODULE 2:
Block Patterns – How to use
Patternmaking, Draping, Manipulation of Blocks
ID a bra for purchase
Take apart a Bra to execute a pattern
Learn to trace and transfer pattern
Size Grading Analysis & Methods. TP's, Grade Rules & Theories
Technical Design
Review TP set ups with HTM & POM's
How to develop these garments
How to Assemble Garments. Construction, Seams, Threads, SPI
Take Patterns & Learnings into development
Execute patterns
Complete TP's
Learn to interface & hand-off product development to sample room and factory
Center for Continuing and Professional Studies (CCPS)
FIT's CCPS offers credit and noncredit certificates and courses in fashion, business, design, technology, and marketing, to help you enter into or advance your career in the fashion and related industries. With short programs and flexible schedules, you can learn at a time and pace you can manage and afford.