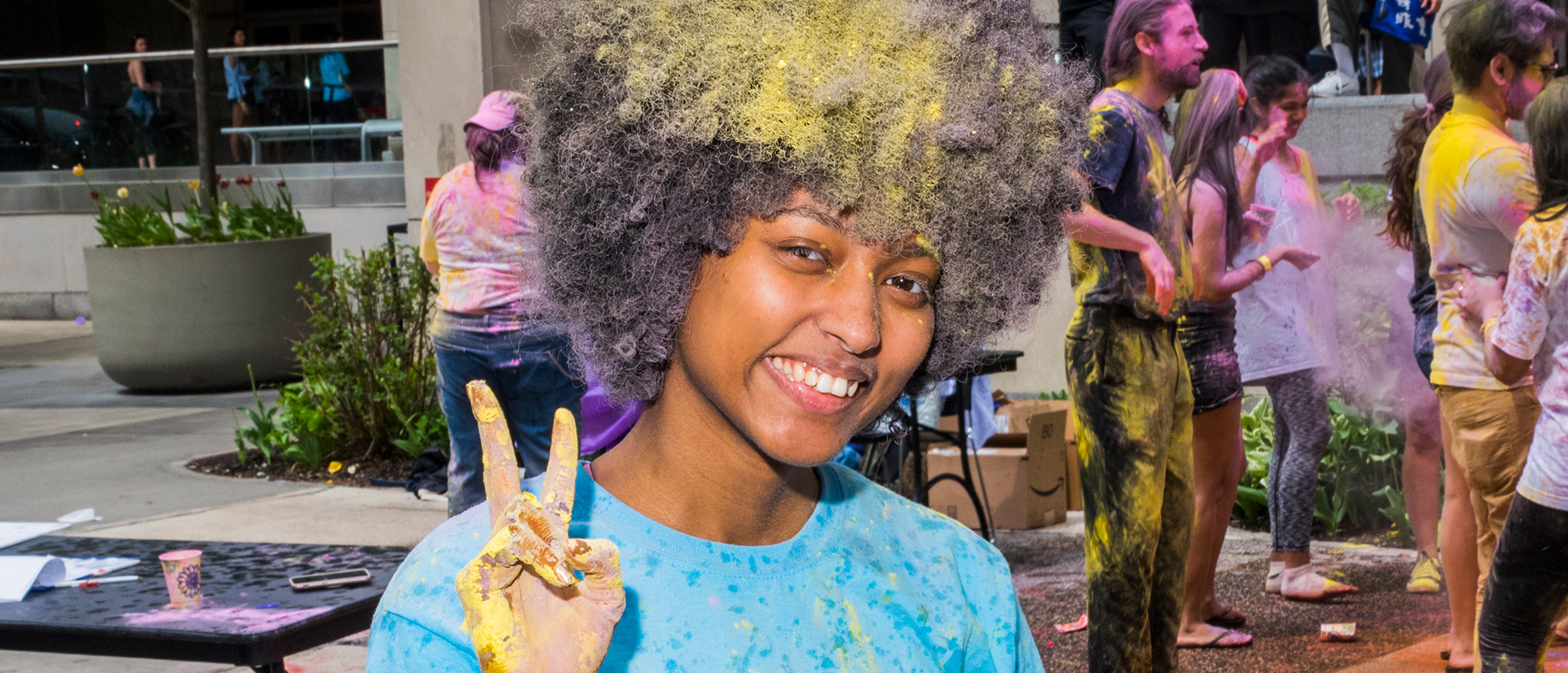 Diversity, Equity, and Inclusion
Creating a purposefully diverse, equitable, and inclusive environment where each member of our community is valued and respected.
DEI Initiatives at FIT
Each year, many campus events, activities, and initiatives further the awareness of diversity, equity, and inclusion, and help to ensure that these values are reflected throughout our community. Reflecting her own commitment to diversity, equity, and inclusion on campus and beyond, President Joyce F. Brown has been a leader in ensuring that DEI is a core value of FIT and an integral part of its mission.

DEI: A Better College and a Better World
At FIT, we believe diversity enriches the educational experience, our campus community, and the wider society we live in. We value the differences between individuals and between groups, and actively work to create an environment where a range of perspectives and backgrounds is welcome.
We are committed to promoting a diverse, inclusive campus. Following a Diversity Climate Assessment, FIT released its first DEI Strategic Plan in 2016. Since then, a range of initiatives have been undertaken, and every year, many campus events and activities foster awareness and ensure that these values are reflected across our community.
Still, there is so much more to be done. We are alarmed by the hateful speech and attacks that are increasing in our city, our country, and around the world. Our own campus is not immune to racism. We are dedicated to working even harder to achieve real and lasting change, and to ensure equal opportunity for all.
Living these values not only benefits our own community, it creates a ripple effect beyond our campus. But a college is only one piece of a complex social fabric. We also need to change the institutions and organizations outside of higher education—schools, businesses, government agencies, and more—that have an impact on how we live.
The Social Justice Center at FIT
The college has established the Social Justice Center at FIT to accelerate diversity and equity in the creative industries. This ambitious goal envisions lifelong equity and opportunity for the BIPOC community, from youth through employment and retirement. It means profoundly changing society itself. We have a long way to go—but we know where to start. We will collaborate with industry partners, share our pool of talented students and faculty, provide scholarships and programs, and measure and report on our progress.
Please explore our DEI efforts, and join in to make our society better for all.