Welcome Back and Welcome to Campus
The Office of Residential Life is excited to welcome back our returning students for Spring 2023 and welcome our new residential students joining us on campus.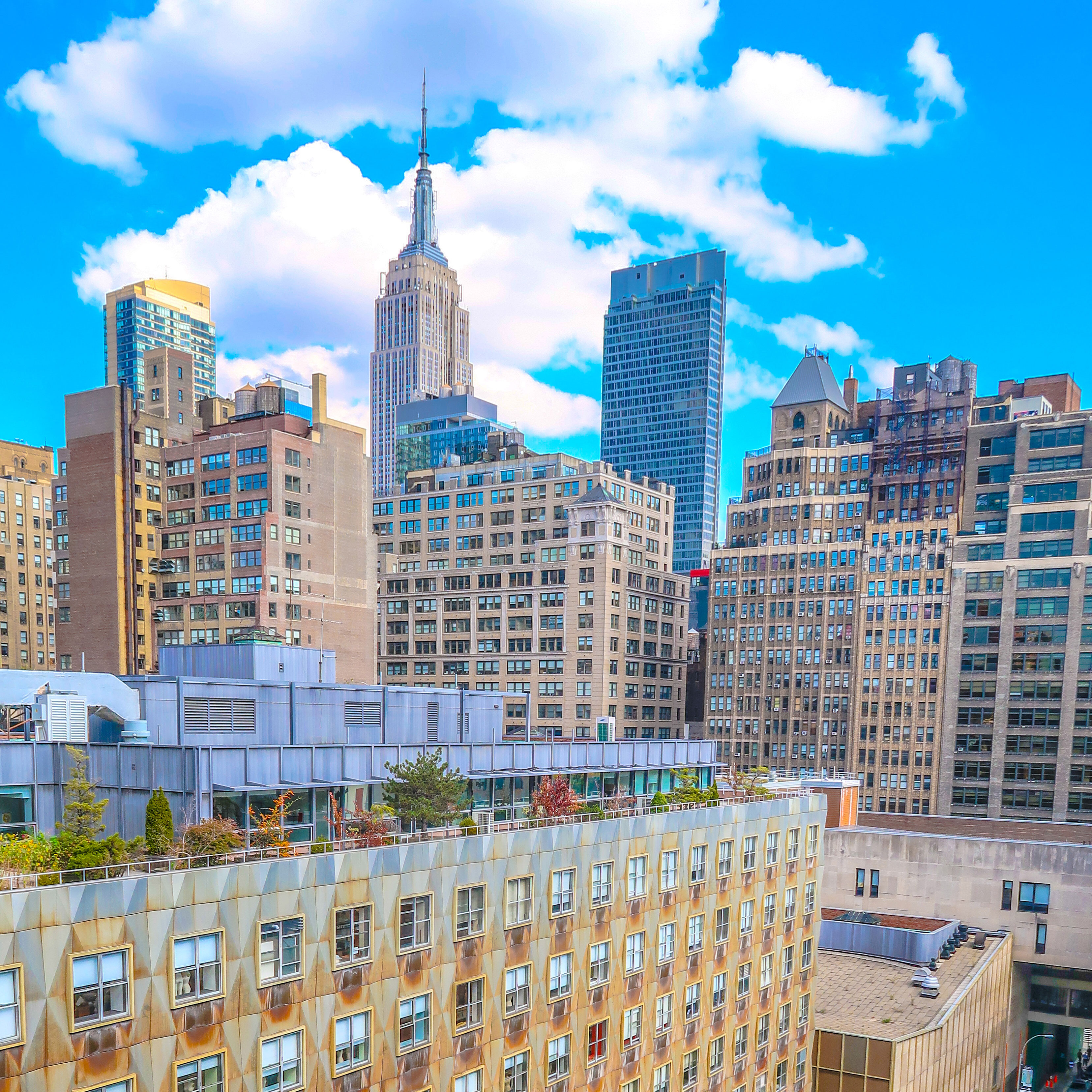 New Residential Students
Any student who has been assigned housing for Spring 2023 but was not a residential student in Fall 2022 is able to move into campus on January 24, 2023 beginning at 9:00AM.
New residential students should check their FIT emails for move in instructions.
Returning to Campus
All returning students who were previously assigned a room for Fall 2022 are welcome to return to campus on January 28 and January 29, 2023. Students should report to their building's lobby to retrieve their Spring 2023 ID Sticker. There are no early arrival dates for Spring 2023.
In the event that there are changes to these instructions, FIT personnel will direct you to the proper check-in area upon arrival.
Please limit the number of people you bring with you (over 1,000 people will be accessing one NYC block).
There is no parking on the street. Cars will be given access to unload only. Parked cars will be towed by NYC police.
Once your vehicle enters the check-in area:
Unload the car immediately.
One person must then move the car to another street or a parking lot.
One person must stay with possessions until the resident has been checked in.
Individuals with qualified disabilities who require modification to the move-in procedures and schedule are urged to contact the Residential Life Department at (212) 217-3900 as early as possible to make special arrangements. (Residents who need special living accommodations must also inform the FIT-ABLE/Disability Services Office).
Important: There is no overnight visitation during move-in week, closing and exam weeks. NO exceptions. Residents must move into the residence halls at their specified day and time. Arrivals after 11 pm will not be processed and it is suggested you make hotel or other arrangements.
FIT ID
Your FIT Card is a campus ID card and debit card for services in the library, PrintFX, cafeteria, and other offices. Your FIT Card is required for access into all campus facilities including the Residence Halls. New students attending orientation will have a photo taken and be issued a card at that time.
Each semester residents will receive a new validation sticker for their ID upon check in.
Lost/Stolen/Damaged Cards
A lost, stolen, or damaged FIT Card may be reported in person by visiting the Residential Life Office during regular business hours, Monday - Friday, 9:00 am - 5 pm. Please report a lost or stolen FIT Card immediately.
Fees
All students, faculty, and staff members are issued their first card free of charge. A fee of $25 is charged if your card is lost or stolen OR for convenience changes, such as a name change or new photo.
More information about FIT IDs.
Room Keys
Residents are expected to lock their door and carry their key and ID whenever they leave the room no matter how short a period of time. There are charges assessed to residents who lock themselves out of their room.
27th Street Residents
Fall: 27th Street residents will receive a room key at check in
Spring: new 27th Street residents will receive a room key; returning 27th street residents keep their room key over the holiday break
Kaufman Hall Residents
Fall: Kaufman Hall residents will receive a key card for room access at check in
Spring: new Kaufman residents will receive a key card for room access; returning Kaufman residents keep their key card over the holiday break and exchange for a new key card at spring check in
As you prepare to move into your home away from home; there are a few things to think about before you start packing.
What should you pack?
What are the orientation requirements?
Check out our move-in video!
You will be moving into a room furnished with:
a bed (standard twin size mattress)
desk and chair
chest
suites also include a dining table with chairs, bathroom, and kitchen. NO ADDITIONAL FURNITURE IS ALLOWED.
Internet access is available in all residence halls. To ensure you can connect your devices to the FIT Network, review the Self-Service Articles:
DO NOT BRING TOO MUCH STUFF. Remember living space in NYC is very limited and the residence halls are no exception. Your room already has the essentials and there is no storage space for belongings. Seasonal clothing can be shipped back and forth from home.
CARRY ALL ITEMS THAT YOU WILL NEED UPON ARRIVAL (check in with items such as bed linens, medication, etc. in an overnight bag or a suitcase).
Packages including other itmes may not arrive more than seven days before you arrive. There is a limit of three (3) packages per resident, 70-pound limit per package, largest dimension not to exceed 36 inches.
Packages can be picked up in Business and Liberal Arts Center, Room BC03A (basement) for residents living on 27th Street and in the Kaufman basement for students living in Kaufman Hall.
Shipping Addresses
c/o (your name), Alumni Hall, 210 West 27th Street, Room #,
New York, New York 10001-5950.
c/o (your name), Coed Hall, 230 West 27th Street, Room #,
New York, New York 10001-5910.
c/o (your name), Nagler Hall, 220 West 27th Street, Room #,
New York, New York 10001-5911.
c/o (your name), Kaufman Hall, 406 West 31st Street. Mailbox #,
New York, New York 10001-4611.
Mail Room Hours
Monday through Friday, 9 am to 5 pm (closed Saturdays, Sundays, holidays)
NOTE: Please advise family and friends NOT TO send cash or checks via mail service. The best way to send money is to have it deposited in your savings or checking account.