Costume Design and Wardrobe Technician Certificate
Fundamentals for an entertainment industry career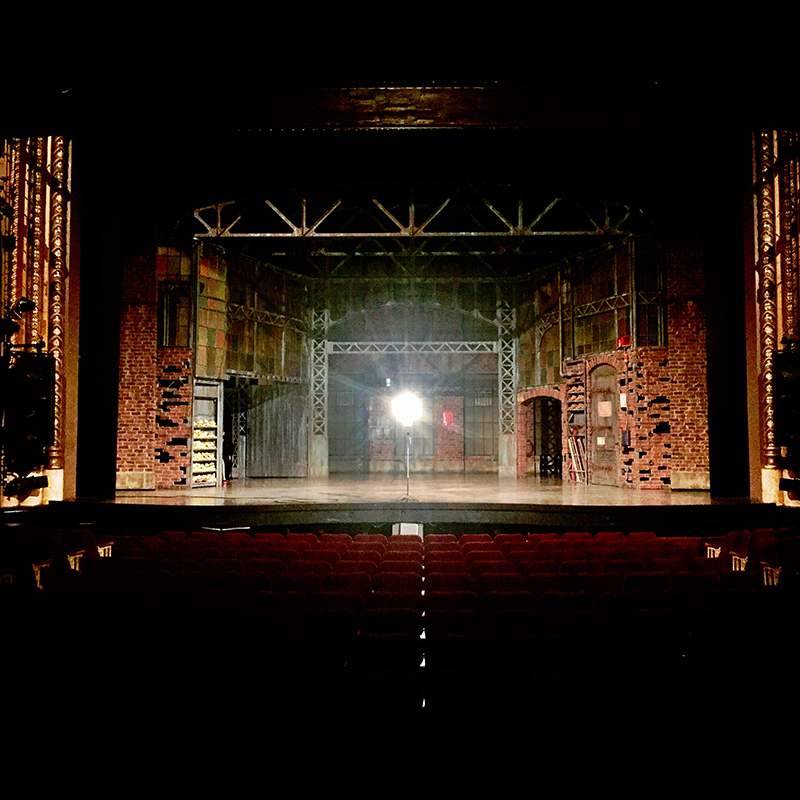 Spring 2023 Dates (Remote)
SXG 001: March 21 - May 18, 2023 (skips Apr 4, 5, 6)
Time: Every Tuesday, Wednesday, and Thursday, 6:10pm to 9:10pm EDT
Tuition: $2,200*
Online Platform: Blackboard - Remote
In this certificate you will learn the fundamentals of costume design, wardrobe, hand stitching techniques, and job search tools. Upon completion, you'll have the basic tools needed to successfully develop a practical and marketable skill set in the field of costuming that will allow you to define a character through clothing and accessories, a fundamental understanding of wardrobe, and introductory hand sewing skills. Finally, you will create a standard resume and cover letter for use in the entertainment industry.
This certificate is recommended for newcomers and those interested in learning more about the field, including a basic understanding of industry standards and professional expectations. This remote certificate course will give each student the advantage of learning from multiple professionals actively working in the design and wardrobe industry.
Requirements
High-speed internet connection
A standard laptop or desktop computer that is capable of running the latest browser to stream media
Built-in or external webcam and speakers
*If you think you are eligible for the 10% Alumni Discount, please complete the Alumni Verification Form prior to registration in order to receive your discount code.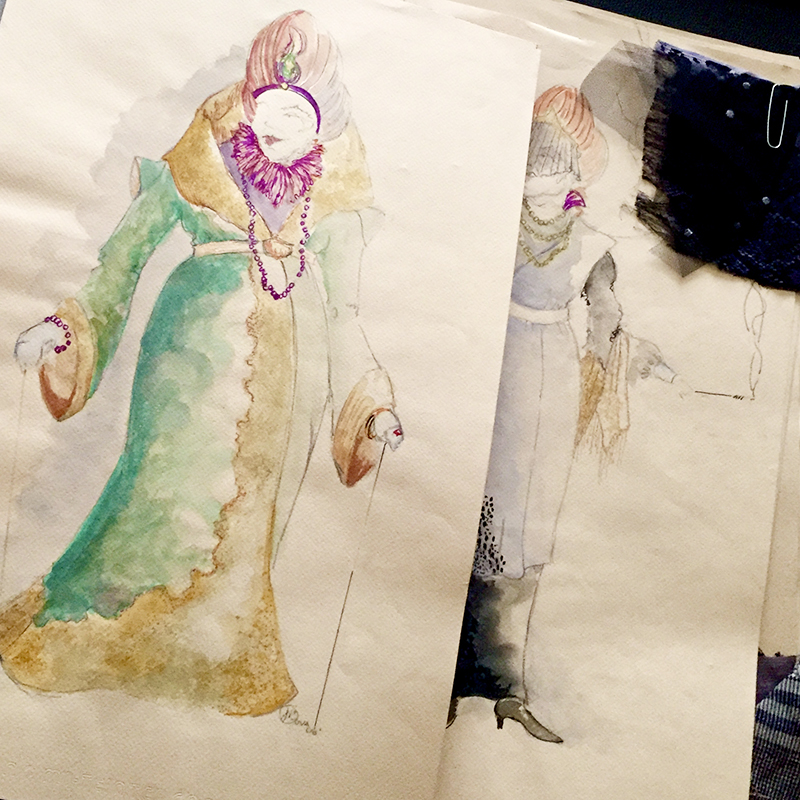 Learn How To
Develop and hone skills for entry level employment in the entertainment industry
Work with costume design and wardrobe teams and learn the importance of their various titles and roles
Collaborate with multiple departments within the entertainment industry
Design a production, from start to finish, with an overview of the fundamental skills needed
Define a character through the use of clothing and accessories
Develop the skills necessary to expand your professional vocabulary
Maintain clothing, including fabric care, costume preparation, and the proper use of allied materials
Build and maintain a wardrobe kit
Use fundamental hand stitching and hemming techniques used in wardrobe and costume design
Attach buttons and other closures with various methods
Use techniques used by some of the most influential designers in the industry and learn how their designs help tell a story
Develop rendering skills to portray basic proportion and an understanding of light, shadow, drape, and texture, and how choices tell a story
Create an industry-specific resume and cover letter
Navigate the roles of the wardrobe and costume design unions and membership benefits
Why FIT?
Curriculum created and facilitated by an industry professional working in multiple venues including Broadway, The Metropolitan Opera, film, and television.
Certificate was developed by career professionals working in the entertainment industry
Learn cutting-edge design skills that are in high demand
An immersive learning experience that provides hands-on skill development
Engage in conversations with multiple guest speakers in top industry positions
This certificate isn't widely available outside of FIT
Earn a certificate from FIT/SUNY, a world renowned college of art and design, business and technology
Meet Your Instructors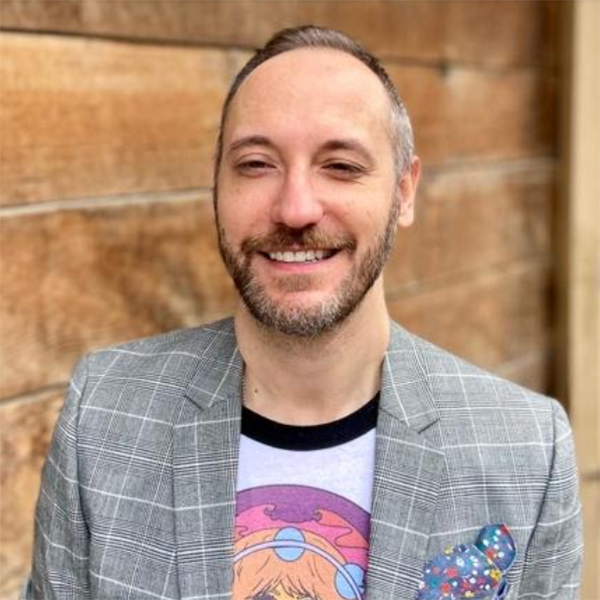 Joshua Burns
Lead Instructor, FIT's Continuing & Professional Studies; Broadway, film, and television wardrobe and costume construction
Over the past four years, Joshua has been a program instructor in FIT's Center for Continuing and Professional Studies (CCPS) and, most recently, he has focused on restructuring the Wardrobe and Costume Design program to allow students to complete the certificate in a shorter timeframe, while providing more hands-on and individualized support for students to create a foundation necessary to work within the industry.
Joshua earned a BFA in Scenic Design with a Minor in Costume Design from Ball State University and an MFA in Costume Design and Technology from the University of Virginia. Upon completion of his graduate work, Joshua began working at the Radio City costume shop where he altered and constructed costumes for the annual performance of The Radio City Christmas Spectacular. While at Radio City, he worked on the specialty costumes worn by the Rockettes during a live television performance of ABC's Dancing with the Stars. Joshua went on to work at The Metropolitan Opera Men's Tailoring Department where he assisted in creating costumes for multiple productions for the 2008 season, and has worked on multiple Broadway productions, among them How to Succeed (Daniel Radcliff), Kinky Boots (Billy Porter), Shuffle Along (Billy Porter), two Encores productions, Finian's Rainbow (Cheyenne Jackson), and The Wiz (Ashanti). He has also worked on two off-Broadway productions at SoHo Rep and Barrow Street Theatre, Wynn Las Vegas production of Le Reve - The Dream, three television shows including the 2017 live televised NBC production of Jesus Christ Superstar (John Legend and Sara Bareilles), the HBO miniseries The White House Plumbers, three Broadway national tours (A Chorus Line; Beautiful, The Carole King Musical; and Ain't Too Proud), the Australian production of Beautiful, The Carole King Musical and three Chicago theater productions, including at Steppenwolf Theatre. During his career, Joshua has worked on multiple live television performances, including The Macy's Thanksgiving Day Parade, The Today Show, America's Got Talent and, A Capital Fourth 2018. Most notably, his costume work includes The Radio City Christmas Spectacular costume displayed at the 5th Avenue Swarovski store, as well as assisting in Billy Porter's wardrobe for his third album, Billy's Back on Broadway (2014).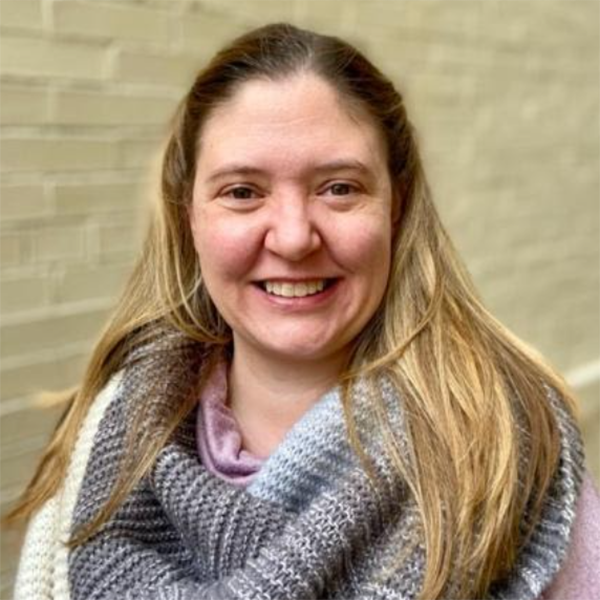 Lisa Isley
Instructor, FIT's Continuing & Professional Studies; Broadway, film, and television wardrobe
Lisa has been working in the costume and wardrobe field for over 20 years. Immediately after graduating with a B.A. in Theatre from De Sales University, Lisa worked in the Wardrobe Department and served as make-up coordinator at Busch Gardens, Williamsburg; she then went on to work in the Costume Shop at Center Stage Theatre, Baltimore, where she served as assistant to the head tailor. In addition, Lisa worked directly with the Property Department assisting in the alterations, repairs, and the creation of soft goods. During her time at Center Stage Theatre, Lisa also served as Dresser for the Wardrobe Department. Since moving to New York, Lisa has worked as a member of the wardrobe team on numerous Broadway and Off-Broadway productions such as Memphis (Adam Pascal, Montague Glover), The Mystery of Edwin Drood (Stephanie J. Block), How to Succeed… (Tammy Blanchard, Ellen Harvey, Mary Faber), Cinderella (Rebecca Luker), and Beautiful, The Carole King Musical (Jesse Mueller, Abby Mueller, Chilina Kennedy, Venessa Carlton). In addition, during her time at Beautiful, she stepped in as Wardrobe Assistant Supervisor when needed. Following her time at Beautiful, Lisa worked as the Wardrobe Supervisor for Jersey Boys NWS where she oversaw a team of multiple dressers, members of the hair team, and numerous stitchers and day workers.
Lisa also spent several years as a Wardrobe Supervisor on multiple Broadway Touring Productions, including Grease (Eddie Mekka), Cats, Chicago, and Movin' Out. More recently she was the Wardrobe Supervisor for The First National Tour of School of Rock. Lisa has also worked on multiple live television performances, including The View (NYC), The Today Show (NYC), A Capital Fourth 2019 (Washington D.C.), and NBC's Best of Broadway, One Night Only (NYC). Recently Lisa worked as a costumer on the HBO show, White House Plumbers, where she filled in for the Background Wardrobe Supervisor when needed. In addition, Lisa has worked on numerous publicity shoots for major publications.
Currently Lisa works as a swing dresser on multiple Broadway productions, including Hadestown and MJ the Musical.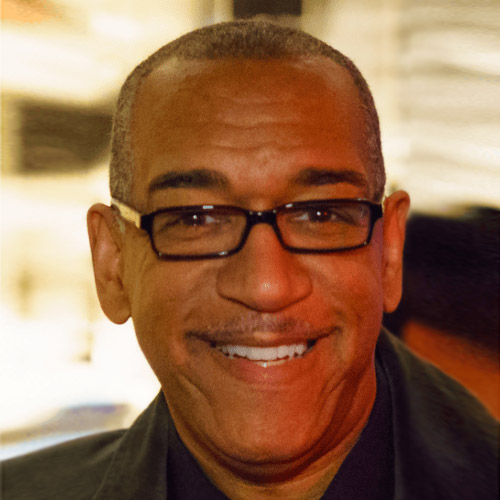 Michael Harrell
Instructor, FIT's Continuing and Professional Studies; costume designer; and costume and wardrobe tailor/stitcher
Michael Harrell is an accomplished, multi-hyphenate designer with an extensive body of work that spans over 30 years-within the fashion, film, theater and television industries. As a hybrid design talent, his work is an eclectic combination of a visual storyteller combined with a master craftsman evolving from his years of traveling and working in over 25 countries.
During his fashion career, he honed his skills at Christian Dior, Donna Karan, Diane Von Furstenberg and Anne Klein - to name a few. Michael eventually merged his love of music with his fashion sense when he became the costume designer for the legendary singer Patti LaBelle. His work appeared on album/CD covers, concert stages and national television shows (his custom designed/tailored garment-worn by Ms. LaBelle when receiving her first Grammy Award-is now in the permanent collection of the Smithsonian's National Museum of African American History and Culture). Michael's work has appeared on such music celebrities as: Christina Aguilera, Britney Spears, Mariah Carey, Gwen Stefani, Harry Styles, and Madonna. Also, his costume building/tailoring and master technical skills have appeared on the stages of several Broadway productions Tina: The Musical, Walt Disney's Frozen, The Book of Mormon, A Raisin in the Sun (with Denzel Washington), The Great Comet of 1812 (with Josh Groban), Misery (with Bruce Willis), A Delicate Balance (with Glenn Close), and M.J. (the upcoming Michael Jackson musical), to name a few. His television and movie credits include: Ugly Betty (ABC Network), The Young Pope (with Jude Law and Diane Keaton), Gold (with Matthew McConaughey), Top Five(with Chris Rock), We The People (Shondra Rhimes/ABC production), and Death Saved My Life (Lifetime network).
As an alumnus of the Fashion Institute of Technology, he has been a guest lecturer for several degree/certificate programs prior to helming his own class within the university. Under Michael's tutelage, several of his students have ventured onto successful careers in the live theater, film, and television industries.
Outline
Creation of industry-specific resume and cover letter
Completion of in class basic sewing techniques
Wardrobe care and maintenance tutorials and documents specific to the course exercises
Using an assigned play, students will create documents including the following:

Script analysis
Research boards
Renderings
Costume plot with scene breakdown
Budget
Character closet
Center for Continuing and Professional Studies (CCPS)
FIT's CCPS offers credit and noncredit certificates and courses in fashion, business, design, technology, and marketing, to help you enter into or advance your career in the fashion and related industries. With short programs and flexible schedules, you can learn at a time and pace you can manage and afford.