The Social Justice Center at FIT Founders Circle
The Social Justice Center at FIT is grateful to our founding partners who have generously pledged $1 million each in support for our programs and initiatives. Many of our partners are among the most globally admired, respected, and notable fashion companies. We are deeply thankful to the PVH Corporation, Tapestry Foundation, and Capri Holdings.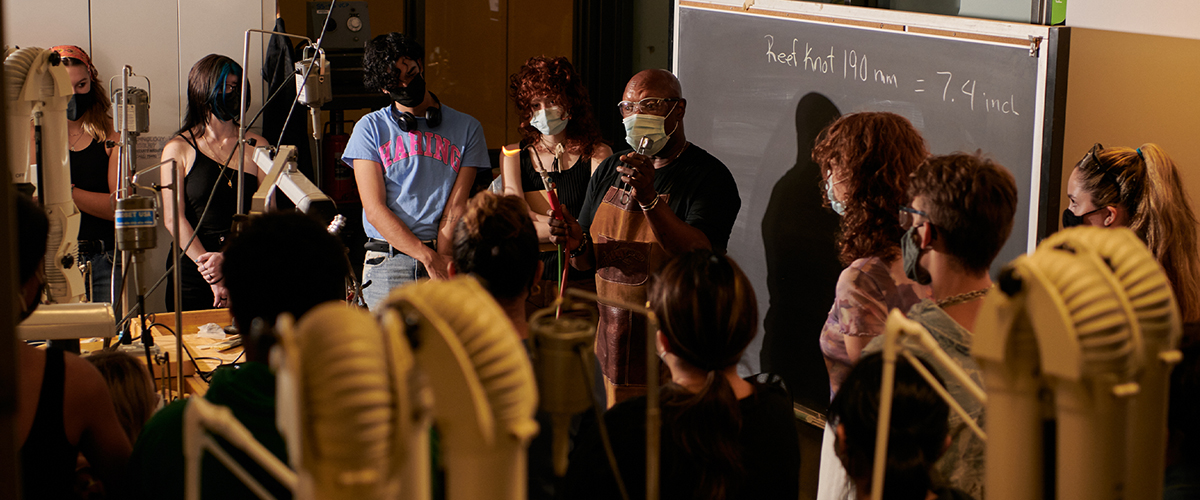 SJC Fellows and Scholars Supporters
The Social Justice Center at FIT could not have developed its Social Justice Scholars Program without the generous founding support of Capri Holdings, Ralph Lauren, Carolina Herrera, Puig, Brett Johnson, G-III Limited and others who have paved the way to secure scholarship and internship opportunities for BIPOC students.
Contact Us
For information on becoming a supporter of the Social Justice Center, please contact:
Philips McCarty
Vice President for Advancement and Executive Director of the FIT Foundation
[email protected]
(212) 217-4109