Spring 2023
The FIT Film + Media Program and the Justice Film Festival present: TILL
Tuesday, April 18, 2023, 6:30–9:30 pm
Pomerantz Center, Room D207, FIT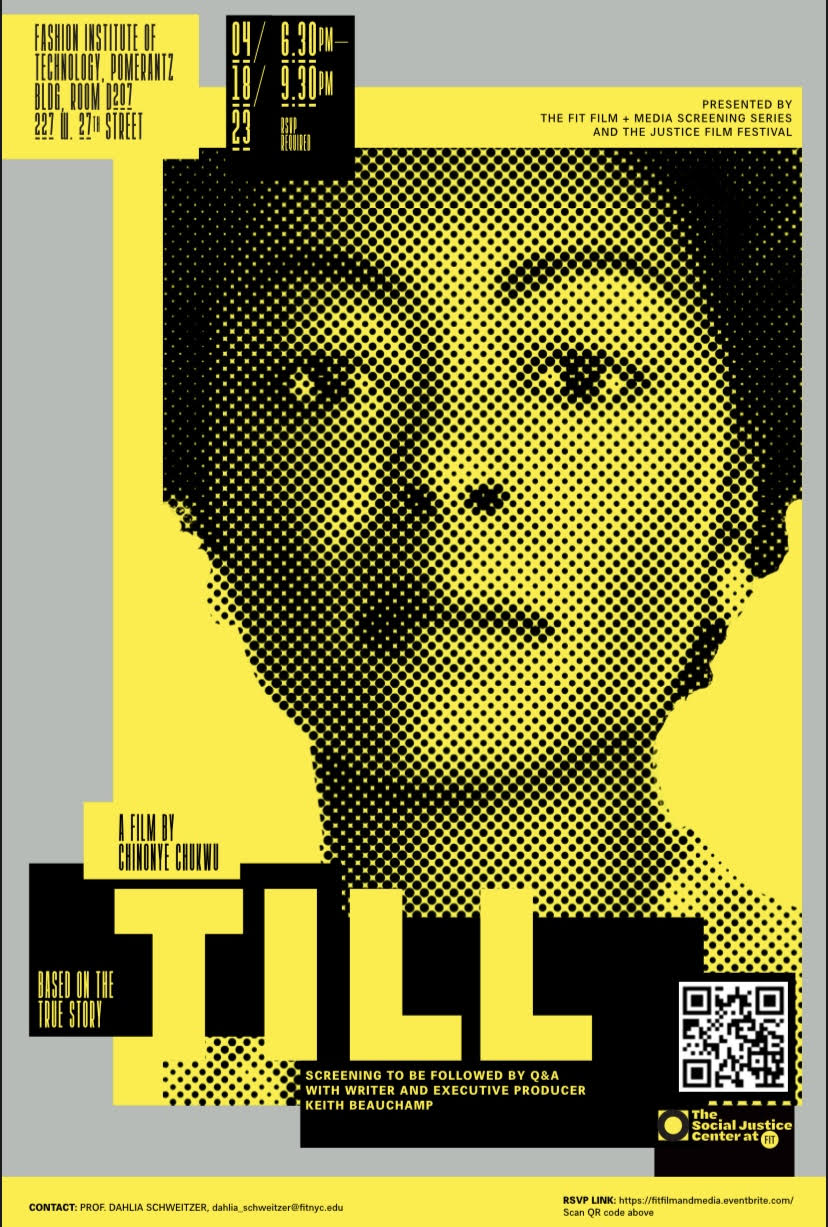 Based on the true story of Mamie Till-Mobley, Till depicts her pursuit of justice after the murder of her 14-year-old son Emmett in 1955. The film uses 27 years' worth of research by Keith Beauchamp, whose efforts led to the reopening of Till's case by the United States Department of Justice in 2004. Directed by Chinonye Chukwu, the film stars Danielle Deadwyler as Mamie Till-Bradley, with Jalyn Hall, Frankie Faison, Haley Bennett, and Whoopi Goldberg in supporting roles.
The tale of Emmett Till and his legacy is a true story of black resistance that kickstarted the battle for civil rights in America. According to Beauchamp, who co-wrote and produced the film, "There is no other story that speaks more to this generation and to this political climate and racial climate of this country than the story of Emmett Louis Till."
Professor Dahlia Schweitzer, from FIT's Film + Media program, will moderate a conversation with writer and executive producer Keith Beauchamp following the film.
This event is free and open to the public.
Sponsored by FIT's Social Justice Center, FIT's Film and Media Program, the School of Liberal Arts and Sciences, and the Justice Film Festival.