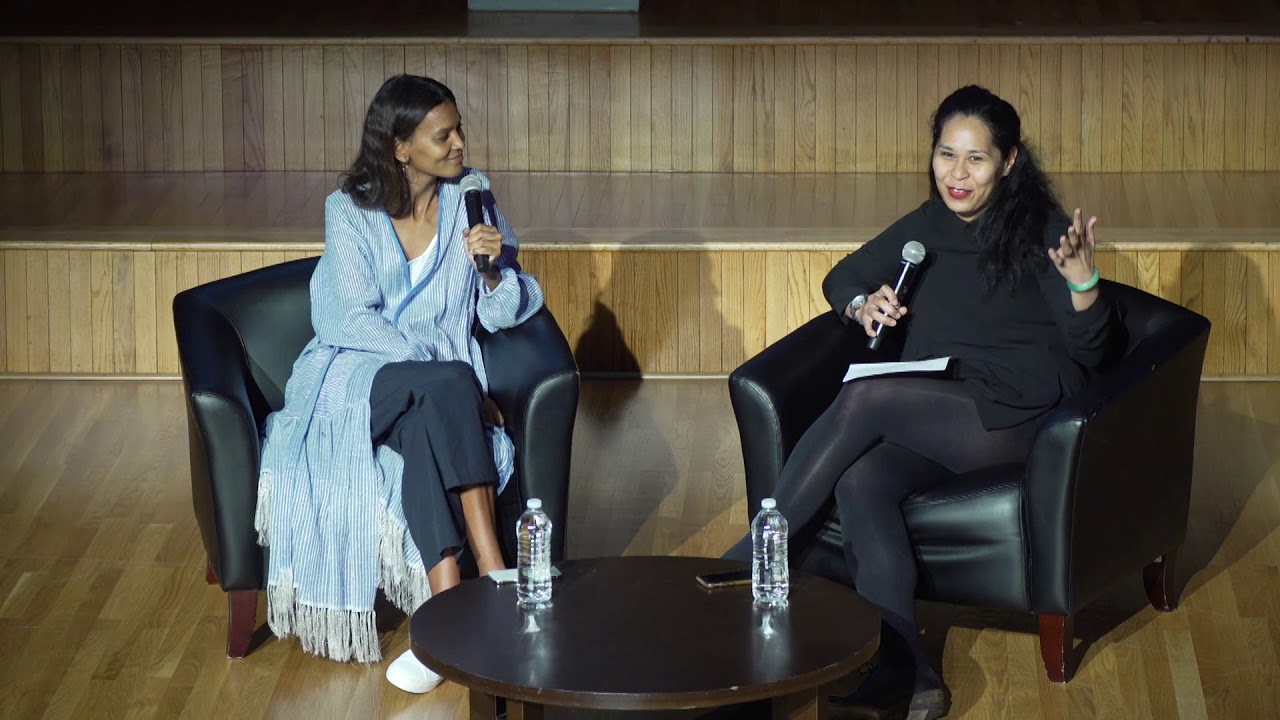 Every year FIT holds numerous events on campus—including lectures, exhibitions, discussions, and industry guests—each contributing to make FIT a unique educational institution. As part of its ongoing digital initiatives, the FIT Library collects video recordings of these events to share with a wider audience via our Archive on Demand (AOD) video platform.
The Library's digital initiatives team also works closely with the Library's Special Collections and College Archives (SPARC) to ensure long-term preservation of these videos for the historical record. The FIT Library is the authorized Office of Record for all FIT event-related video recordings. This means that all FIT departments must share their video-recorded content with the Library, whose faculty will then assess its historical or research value to determine whether it will be permanently retained. For more information about how SPARC determines historical or research value, please visit their College Archives page.
Be a Part of FIT's History—Get your Event Recorded!
In most situations, if you are having an event on campus, you can request that it be recorded by Media and Event Technology Services.
Request a recording through FIT's Internal Event Reservation system.
Have all participants in the event sign a release form if you wish to make the video publicly accessible through Archive on Demand.
Media will automatically deliver a final copy of the video to the Library when they are finished producing the video of your event.
However, there are some situations where Media and Event Technology Services may not be involved and it is incumbent on the particular FIT Department to share video directly with the Library. This has been especially true while we have been operating remotely. To properly document this unique period in our history, we need access to the events, guest speakers, and special lectures that are happening virtually. The FIT Library strongly recommends that you record any remote events and special guests.
What about Private Events?
There are a number of scenarios where it may not be appropriate to make event-related videos publicly accessible through Archive on Demand: to protect student privacy, to protect proprietary information shared by a guest lecturer, to protect internal matters, etc. However, these videos should still be shared with the Library, where they will be kept internally in SPARC for long-term preservation and mediated access—if they are determined to have the necessary historical or research value. Some videos may be made public after an embargo period. Others may be discarded/rejected entirely. For more information on how this determination is made, please visit SPARC's College Archives page.
What Happens Next?
The Library will begin to process your video after it receives a copy.
Metadata will be created so that the video can be managed and identified in our databases. Metadata is the data or information about your event: the title, subject, participant names, date, and a brief description. Sometimes we may need to reach out to you to get information about your event in order to create accurate metadata.
We also may need to reach out to you to get the appropriate signed release forms from your participants if any are missing.
The video will be processed for long-term preservation with an archival copy created for storage in a digital vault in the cloud and another access copy created for everyday use.
Finally, where appropriate, the video will be posted to Archive on Demand for public access.
The length of this process can vary due to many factors. The videos are usually processed in batches, so some videos may be processed sooner relative to when they were received compared to others in the batch. If you have any questions or concerns about the status of your video (or any questions at all), please do not hesitate to contact us.
*Image credit: Fashion Culture: Liya Kebede in conversation with Elizabeth Way. 2019. Archive on Demand.