Internal Event Reservations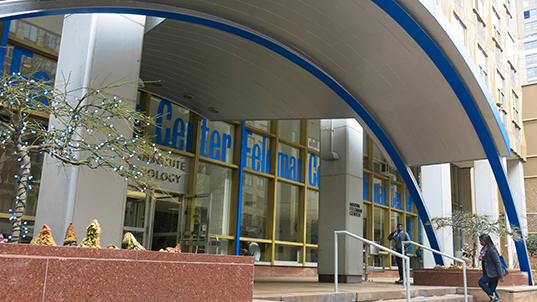 Who We Are
The Events Management and Facilities Rental (EMFR) team is here to assist clients navigate the process of reserving event space at the college. We provide a one-stop shop team to help you organize a successful and professional event.
Space Reservation Information
The EMFR team has upgraded processes and work flows. We have improved efficiencies and enhanced support of the FIT community.
Updates include the customization of the 25Live Pro Reservation System for ease of use. We've established pre-event approvals and deadlines as well as the addition of new instructional tools and more.
Approvals
Vice President Space Use and Event Approval Forms are required for all event/meeting requests.
Space Request Deadlines
No less than 30 days prior to the event start date:
All space use requests
Pre-production meetings
AV equipment and technician needs
Catering order placed
Technical and lighting needs (finalized after pre-production meetings.)

Commitments for technical resources cannot be confirmed until pre-production meetings have been held.

The EMFR, IT, and CER teams will work to "right size" events for their expected attendance and in relation to the available spaces.

If the support capacity of the event's technical teams are exceeded, EMFR will find an alternative date or schedule outside resources with expenses that will become the responsibility of the requesting department.
No less than ten business days from the requested start date of your event:
All final resource requirements

Event Diagram(s)
Event cancellation notice
Please note that cancellations inside the 10 day window may result in cancellation fees.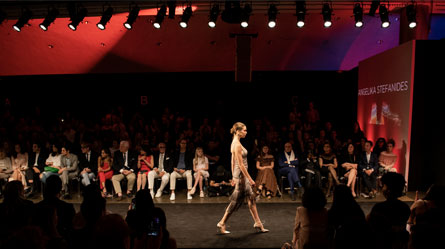 In-Person Events
In-person events are events that require physical attendance at an event space on campus.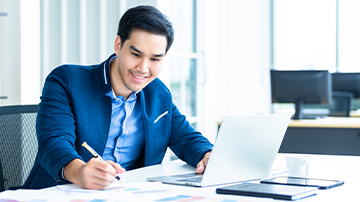 Virtual Events
At this time, it is highly recommended that small events and meetings continue to be virtual whenever possible to free up campus spaces and resources.
Self-supported Google Meet and WebEx meetings do not need to be entered into 25Live Pro.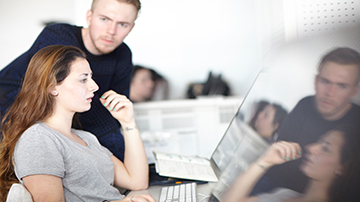 Hybrid Events
Hybrid (part in-person, part virtual) event requests must be entered into 25Live Pro.
Pre-production meeting is mandatory and scheduled by EMFR.
Hybrid events are technically complex and therefore expensive. They should only be approved/scheduled when absolutely necessary due to travel restrictions of attendees or other similar planning issues.
Nine-Step Event Planning Process
Select the appropriate Space Use and Event Approval form below.
Events with no services: (basic meeting with no support)
Events with services: (lighting, IT, media services, catering, etc.)
Reservations requests missing the above cannot be processed.
Please note that if additional charges are determined as a result of the production meeting, the event owner is responsible for updating their respective vice president.
The EMFR team will respond to your request with one or more of the following:
Action Required Email: Not enough information provided to confirm your event. Requester is instructed to add missing information to the reservation.
Pre-production meeting invitation: A link will be sent to schedule a meeting to discuss technical details with applicable support departments.
Tentative Email: Reservation remains in a Tentative state until all pending dates, locations or details are confirmed.
Confirmation Email: Event process is complete and all details are confirmed Will be followed by a diagram if necessary.
Schedule pre-production meeting.
Requesters, EMFR staff, and support departments will meet to discuss:
Agenda / Run of Show
Furniture Layout
Audio Visual equipment and support
Lighting and Production
Catering
Additional Personnel
Additional Costs
Catering and table cloth requests must be submitted 30 business days before the scheduled start date of an event.
See Catering Menu
Submit a Catering Request Form for food, beverages and table cloths.
Serving alcohol at events requires special approval. Contact our office for more information.
Fill out the Event Revision or Cancellation Form at least 10 business days prior to your event.
Revisions and Cancellations are no longer being accepted via email, phone, or walk-in.
Cancellations inside the 10 day window may result in cancellation fees.
Perform a venue check one hour before your event to ensure the setup is complete and accurate.
After your event please fill out the post event survey to let us know how we did.
Your feedback is important to us and will help us improve our operations.
25Live Pro
25Live Pro is a web-based scheduling and event publishing product. It provides centralized calendar, scheduling system, and data repository for events held at FIT.
If you need to reserve a room for an event, please submit your request using 25Live Pro.
Marketing, Communications, and Media Relations
For event promotion needs that may include print flyers, banners, logos, web eblasts, webpage, social media, or media relations, please fill out the CER Project Inquiry Form.
For an event to be promoted on FIT's Newsroom's calendar, please fill out FIT Newsroom Form.
Video, Record Release Form, and Video Archive
If you are planning on having your event recorded, find more video details here and obtain a release form for your speakers.
Contact Us
Internal Events Management
Pomerantz Center, Suite D220
(212) 217-4120
(212) 217-4121 fax
Please contact us should you have any questions.
We look forward to working with you.