Prospective Students
For BIPOC students interested in creative careers, the SJC at FIT offers transformational opportunity.
The New SJC at FIT: Advancing Education and Employment for the BIPOC Community
The Fashion Institute of Technology has launched the Social Justice Center at FIT, a groundbreaking effort to address the systemic problems faced by BIPOC youth, college students, and working professionals in the creative industries, including fashion.
This first-of-its-kind initiative in higher education joins FIT with industry partners in the public and private sectors to create opportunity for BIPOC individuals throughout their education and career. The SJC at FIT offers meaningful support and services to help BIPOC students and employees succeed in the fields that drive the creative economy. We believe these efforts can significantly increase diversity and equity in these industries.

FIT Seeks BIPOC Students
FIT is seeking BIPOC students in middle school or high school or ready for college. If you're interested in fashion (design or business), communications, marketing, textiles, beauty, and more, FIT may be for you. Through our Social Justice Center (SJC), we offer support that makes a difference as you progress in your education and your career. We're partnering with leading companies like Ralph Lauren, Carolina Herrera, and PVH, parent company of Tommy Hilfiger and Calvin Klein, to create opportunities, like paid internships and assistance with career advancement, for talented BIPOC students.
In addition to scholarships and other support, you'll benefit from belonging to a close-knit group of SJC Scholars that's part of the larger creative community of FIT—it's a "community within a community" experience that's doubly rewarding. You'll have opportunities to connect with your SJC group and campus life, so you'll feel at home right from the start.
Join a supportive community that believes in your ability to succeed!

Why SJC at FIT?
FIT is the right place for a social justice initiative. We're part of the State University of New York, providing an affordable education leading to employment. We're committed to opportunity for all talented students, and believe that cost shouldn't stand in the way of an outstanding education. We're influential in the creative industries, including fashion, and we're equally committed to working with company leadership to bring needed and sustained social change for BIPOC professionals.
Increasing diversity, equity, and inclusion is a core value at FIT
The Social Justice Center at FIT grew out of the college's longtime commitment to diversity, equity, and inclusion, and to increasing opportunities for BIPOC individuals in education and in the creative industries. The racial and social reckoning that began in 2020 inspired FIT's president, Dr. Joyce F. Brown, to establish the SJC to support BIPOC students from middle school through their FIT studies and help ensure their professional success after graduation.
The power to spark change
We believe that society needs to address the lack of diversity in fields like fashion, textiles, beauty, and communications, and the SJC takes important steps toward that goal. FIT's strong connections in the creative industries enable us to work with top companies that have pledged to support our BIPOC students and graduates as they start their careers and progress in their professional lives.
Transforming lives, from youth through career
College programs alone are not enough to make lasting, systemic change. Through the SJC, we offer opportunities for BIPOC students, beginning with precollege programs for middle and high school students through associate's and bachelor's degree programs and extending to employment at companies that recognize the value of BIPOC employees in the workforce, from entry level to the executive ranks.

SJC Benefits for Qualified Students
Financial: Scholarships and other aid help make your education affordable
Academic: A faculty mentor provides individual attention and guides you through your college experience
Community: Connect with fellow SJC Scholars and participate in programs and activities that enhance the BIPOC experience at FIT and in NYC
Industry experience: A paid internship and/or mentorship at a company that's committed to the long-term success of BIPOC employees
Career boost:

After graduation, assistance with career placement and apprenticeships
Become an SJC Scholar
If you're in middle school or high school or ready to apply to college, FIT offers programs that prepare you for success in the creative industries. The SJC provides life-changing benefits to qualified students.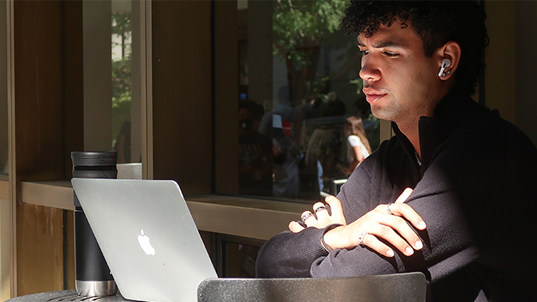 Undergraduate Applicants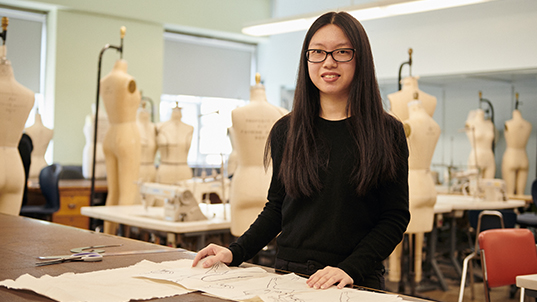 Precollege Applicants
FIT is mobilizing our resources and network to help ensure that racially and ethnically diverse students can be recognized for their value in all creative fields. In college, SJC Scholars will learn about the inner workings of the industry and receive concentrated support and training. Our industry partners will then mentor, guide, and provide opportunities to accelerate their career potential.
Contact Us
For more information on the Social Justice Center and how you can be involved, please contact:
Nicole Finigan Ndzibah
Executive Director of the Social Justice Center at FIT
[email protected]